China's biggest airline helps fast-track tourism recovery
Published Saturday, 18 November, 2023 at 09:15 AM
Minister for Tourism, Innovation and Sport and Minister Assisting the Premier on Olympics and Paralympics Sport and Engagement
The Honourable Stirling Hinchliffe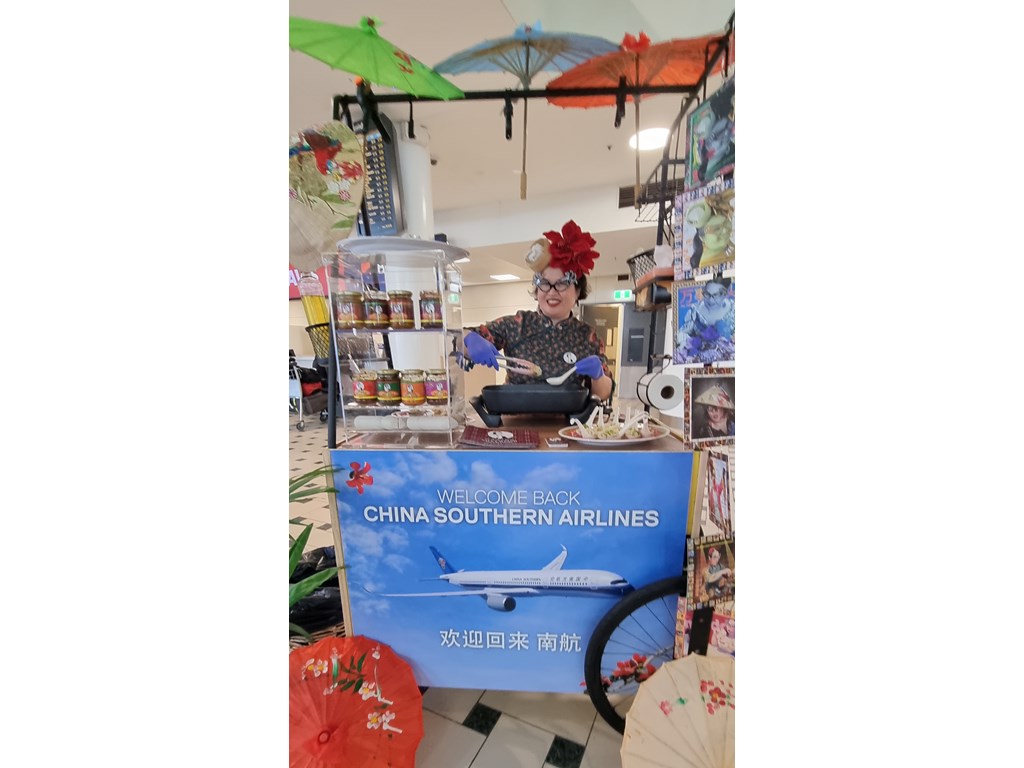 China's largest airline has restarted direct flights to Brisbane from its Guangzhou aviation hub.
China Southern will initially fly four services a week, increasing to daily for the Chinese New Year travel season.
China Southern is predicted generate $440 million for Queensland's visitor economy and support 1,790 local jobs over three years.
(Audio link below)
China Southern has touched down at Brisbane International Airport for the first time in almost four years to help fast-track Queensland's international tourism recovery.
The return of China Southern was secured by the Palaszczuk Government's $200 million Attracting Aviation Investment Fund (AAIF), in partnership with Queensland's international airports.
On board today's non-stop flight from Guangzhou were the first two organised tour groups to arrive in Queensland since the Chinese Government's relaxation of pandemic restrictions on group travel.
Initially, China Southern will fly direct to Brisbane four times a week ahead of daily services from mid-next month for the Chinese New Year peak travel season.
Over the next three years, China Southern services are predicted to bring up to 278,000 international visitors to Queensland, supporting 1,790 jobs and generating $440 million for the visitor economy.
Pre-pandemic, China accounted for almost one-in-five international visitors to Queensland and delivered $1.6 billion in overnight visitor spending.
To date, the Palaszczuk Government's $200 AAIF has backed 26 new and returning international aviation services, supporting nearly 20,000 good Queensland jobs.
Queensland Tourism Minister Stirling Hinchliffe said:
"Today's return of China Southern Airlines to Brisbane puts traction on the runway for fast-tracking the rebuild of Queensland's international visitor economy.
"China Southern reconnects Queensland with 169 cities in 39 countries who fly direct to Guangzhou's international aviation hub, making this a strategic aviation service for recovery.
"It marks the official restart of organised travel groups from China, which is terrific news for Queensland's world-class tourism operators from the border to the Cape.
"China Southern is an important driver for industry predictions of a resurgence of Chinese visitors enjoying Queensland's great lifestyle and supporting thousands of good local jobs in 2024."
Brisbane Airport CEO Gert-Jan de Graaff said:
"This supercharges the inbound Chinese tourism market, creating good jobs right here in Queensland."
"Not only do we celebrate the return of China Southern Airlines, but with it, the very first direct group arrivals into Queensland since the pandemic."
"It is the group travel market and their itineraries that will deliver large numbers of tourists from China into this state's regions including the Gold Coast, Sunshine Coast and of course the Great Barrier Reef is a huge magnet."
China Southern Airlines Regional General Manager Australia & NZ, Jason Sun said:
"This is an exciting moment with the resumption of flights from Guangzhou to Brisbane.
"Today is a testament to the valuable support provided by the Queensland Government and Brisbane Airport.
"Through strong collaboration, China Southern Airlines aims to further expand the 'Canton Route' and contribute to the influx of tourists from China as well as business and leisure travelers from other parts of the globe to Queensland."
Media: 0427 475 089
Audio of Minister Hinchliffe's event introduction and Q & As is here:
https://www.dropbox.com/scl/fo/7n596c8881wqwu17bcclr/h?rlkey=olboar2ixon53zhrx1cyxu51a&dl=0