Roma's new social homes ready for tenants
Published Wednesday, 15 November, 2023 at 10:10 AM
Minister for Housing
The Honourable Meaghan Scanlon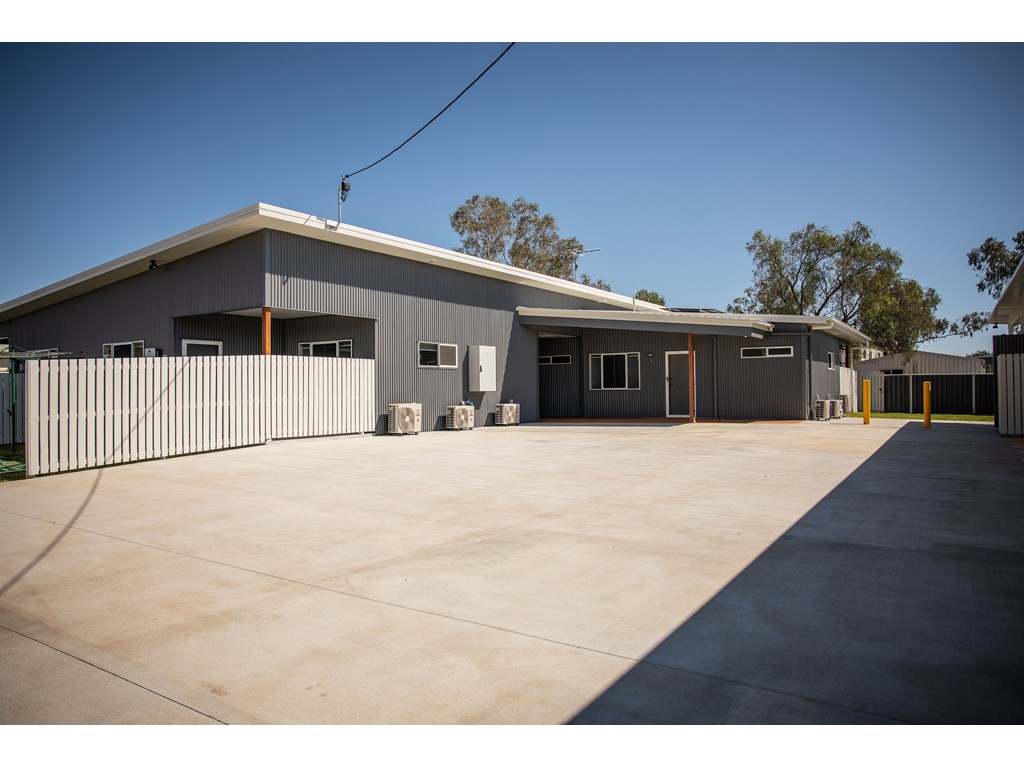 Tenants are moving into new social housing apartments in Roma
Five apartments designed to cater for people with varying levels of mobility
The Palaszczuk Government has delivered the project with Community Housing (Qld) Ltd (CHQL) who will now own and manage the site
Tenants are moving into Roma's newest social housing, as the Palaszczuk Government's Big Build continues to create new homes across the state.
The five one-bedroom apartments meet Gold standards of the Livable Housing Design Guidelines, catering for people with varying levels of mobility.
Gold-level dwellings provide features such as level thresholds and showers, wider doorways and hallways and provision for grab rails.
The $2.08 million project was built in eight months and created more than five FTE jobs.
It comes as modular homes were also delivered Roma last month from Hutchinson's Toowoomba factory.
The complex will be owned and managed by and will be tenanted by the end the end of the month.
Quotes attributable to Housing Minister Meaghan Scanlon:
"Our record investment in social and affordable housing is delivering for people in need from the Outback to Cape York and everywhere in between.
"We've delivered on average more than 10 new homes every week as the big housing build continues.
"A vital part of our investment is making sure we the homes we build are suited to the people who'll need them.
"We know that almost half of households in social housing have at least one person with a disability, that's why we're focused on building homes that are accessible."
Quotes attributable to CHQL state manager Alicia Follent:
"We are thrilled to see this fully accessible development delivered Roma and to soon be welcoming tenants to their new homes," she said.
"Community Housing Limited looks forward to working with the Queensland Government to deliver more affordable housing for more Queenslanders and, in particular in the regions we serve such as the Maranoa and Western Downs.''
ENDS
Media contact: Francis Dela Cruz - 0420 592 078 and Robyn Wuth – 0461 555 208