Ramps Reopen on Townsville Ring Road
Published Thursday, 01 June, 2023 at 03:00 PM
Minister for Transport and Main Roads and Minister for Digital Services
The Honourable Mark Bailey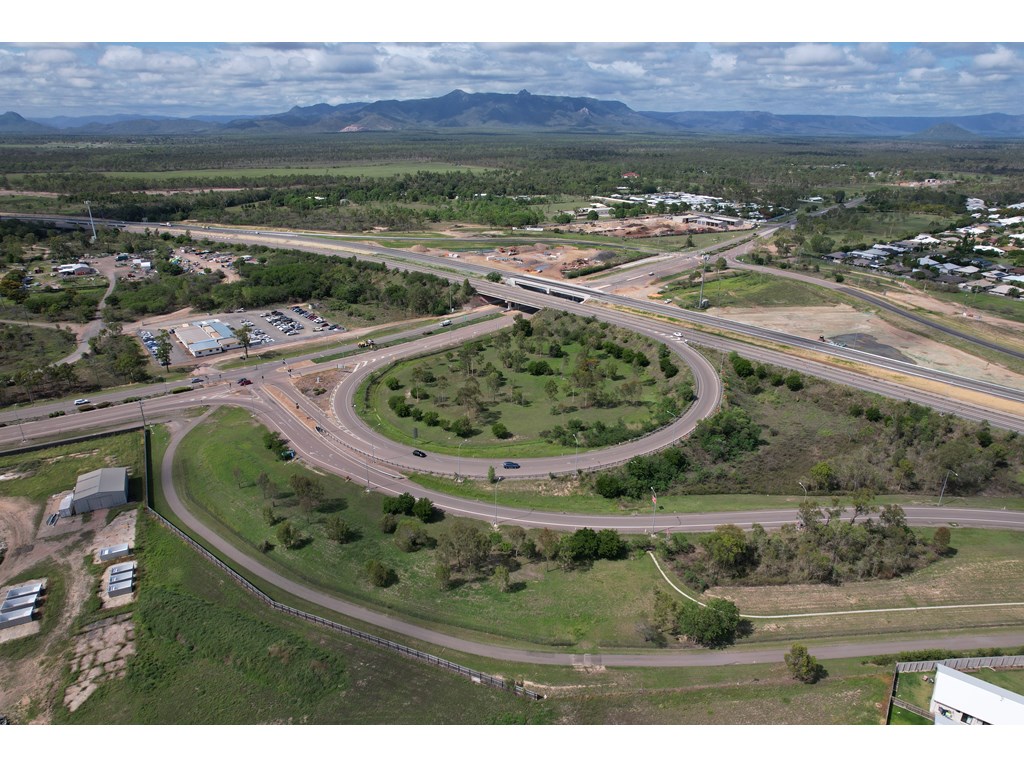 Motorists will be able to access the Townsville Ring Road from Hervey Range Developmental and Shaw roads again this week, as a new milestone is reached.
The Ring Road's southbound entry and exit ramps at Hervey Range Developmental Road will reopen to traffic on 1 June 2023.
Reopening of the southbound entry ramp at Shaw Road is expected the following day.
Motorists will notice further changes as they travel southbound on new, re-opened sections of the Ring Road.
In a significant milestone for the $280 million Townsville Ring Road – Stage 5 (TRR5) project, motorists will now travel in each direction on the newly separated Ring Road carriageways for the entire length of the project.
Traffic will remain single lane in each direction for several more months while final works are completed on the TRR5 project.
Temporary traffic measures including speed reductions, lanes closures and night works will occur along the Ring Road throughout June, as crews undertake asphalting works across the project.
Works are also continuing on Beck Drive to install a new, signalised intersection at Gouldian Avenue.
All four lanes of the newly duplicated motorway will open to traffic when the Townsville Ring Road – Stage 5 project is completed later this year.
The Australian Government has committed $224 million and the Queensland Government $56 million toward the $280 million TRR5 project.
Quotes attributable to Federal Minister for Infrastructure, Transport, Regional Development and Local Government Catherine King:
"The Townsville Ring Road – Stage 5 project will deliver improved safety, efficiency and travel time reliability for the more than 17,000 freight and passenger vehicles that travel the Bruce Highway through the city each day.
"It will also improve local connectivity to important employment precincts and essential services in Townsville, including Lavarack Barracks, James Cook University and Townsville University Hospital.
"The project forms part of our long-term partnership to upgrade the Bruce Highway, improving safety, flood resilience and capacity along the highway between Brisbane and Cairns."
Quotes attributable to Queensland Minister for Transport and Main Roads Mark Bailey:
"This is a significant milestone for the Townsville Ring Road – Stage 5 project, which is on track for completion later this year.
"Major construction works have been underway on the entry and exit ramps and sections of motorway between Shaw Road and Beck Drive since August 2022.
"We now have both the north and southbound carriageways open to traffic between Shaw Road and Vickers Bridge.
"As we progress towards the home straight for this major project, crews will continue working around the clock to complete construction works, including rehabilitation and asphalting works on the existing Ring Road.
Quotes attributable to Queensland Senator Nita Green:
"Townsville motorists will be relieved when they hear that this crucial upgrade is rapidly nearing completion.
"The Australian Government is committed to delivering the infrastructure upgrades that North Queensland needs to improve travel times and protect lives.
"Making our roads safer through significant upgrades like these also remains a high priority. These works will provide locals and visitors with a safer journey."
Quotes attributable to State Member for Thuringowa Aaron Harper:
"I have been a long-time advocate for this project because I know how much it means to people in Townsville, particularly in the growing Upper Ross region.
"As a former paramedic one of my priorities was to reduce road trauma and this project will improve road safety for all motorists.
"The Palaszczuk Government is committed to delivering better road and transport infrastructure for North Queenslanders with this project alone supporting 398 good jobs in Townsville."
"I want to thank residents and motorists for their ongoing patience and understanding during construction but I can promise it will be worth the wait."
Vision available here. Password: TRR5
Media contact: Lesley Major - 0419 288 284