Major renewables overhaul for pumped hydro powerhouse
Published Thursday, 01 June, 2023 at 08:30 AM
Assistant Minister for Energy
Mr Lance McCallum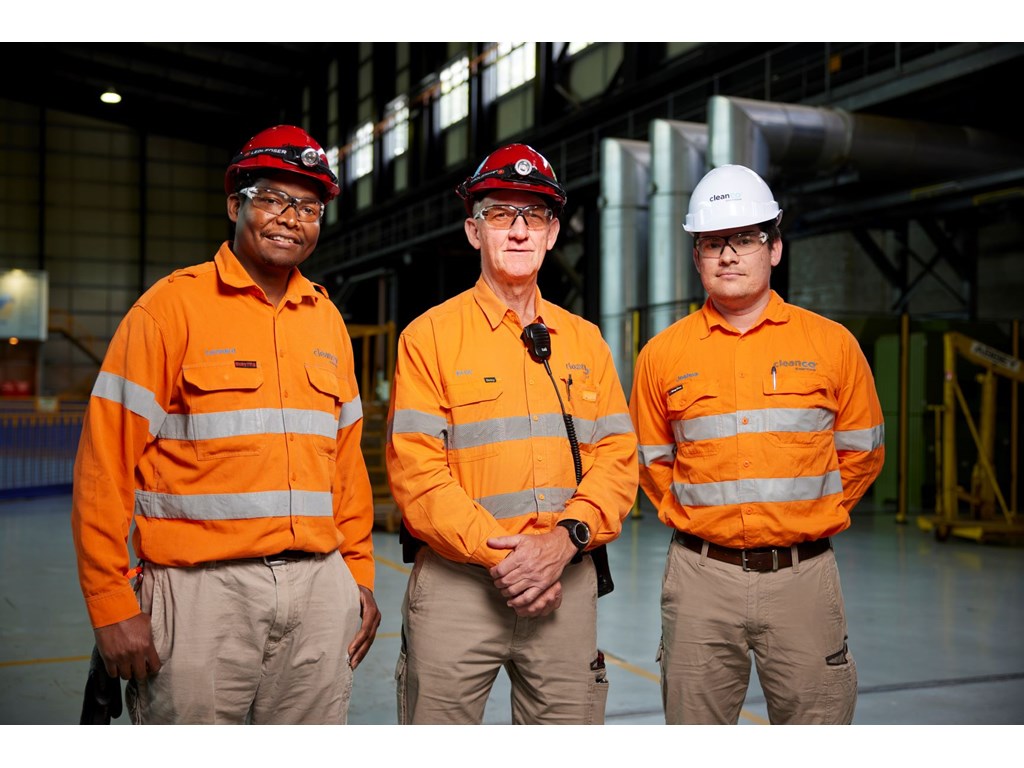 100 jobs supported during 100-day planned overhaul at Wivenhoe Pumped Hydro.
$17 million investment to ensure ongoing reliability of the 285MW Unit 2.
Overhaul works critical for the long-term reliability of Queensland's largest hydro.
Unit 1 generator will continue to operate as normal, after its own overhaul in 2021.
Queensland's largest hydro power station will undergo a $17 million overhaul to ensure it continues to operate safely and reliably while delivering clean power for generations.
Major maintenance works have started at the publicly-owned Wivenhoe Pumped Storage Hydroelectric Power Station this month, creating 100 jobs under the Palaszczuk Government's Queensland Energy and Jobs Plan.
Wivenhoe Pumped Hydro Power Station has two massive 285MW turbines and these planned maintenance works take place every five years which is critical for the long-term reliability of Queensland's only existing pumped hydro facility.
Publicly owned CleanCo is being supported by the specialised workforce at Downer to undertake these works, and where possible is engaging local businesses to support the delivery of this important work.
Quotes attributable to the Assistant Minister and Member for Bundamba:
"Wivenhoe is incredibly important for our plan to deliver cleaner, cheaper, more secure energy – as Queensland's only current pumped storage hydroelectric power station it's a fast ramping, flexible energy generator that is setting us up for 70 per cent renewable energy by 2032.
"By undertaking significant maintenance on one turbine at a time, the Wivenhoe Pumped Hydro can continue to operate throughout the overhaul period, providing reliable low-emission energy to the grid.
"Our Queensland Energy and Jobs Plan is developing two mega clean energy pumped hydro projects in regional Queensland, Borumba west of the Sunshine Coast and Pioneer-Burdekin west of Mackay.
"Our plan also invests in skills, training and support for both our existing energy sector workforce and creating the new jobs and careers of tomorrow."
Quotes attributable to Wivenhoe Site Manager, Trevor Turner
"The work we are undertaking requires a highly skilled workforce and during the overhaul the number of people on site will increase almost ten-fold to 100.
"Our team will be required to work across three separate work fronts which predominately include working at heights and in confined spaces to inspect and where needed, repair or refurbish the power station structure which is around 50m below Wivenhoe dam level.
"They will also complete work in the pipe infrastructure that connects the upper reservoir to the power station which is 6.5 metres in diameter and over 400 metres in length.
"The team is very proud of the work we are doing to preserve and enhance the efficiency and long-term reliability of the power station, and our sharp focus on health, safety, environment and quality will be the key to a successful overhaul."
Quotes attributable to CleanCo CEO, Tom Metcalfe:
"Wivenhoe Pumped Hydro is a unique asset not only in CleanCo's portfolio, but in the broader Queensland energy network. It plays an essential role in firming wind and solar energy to provide Queenslanders with reliable, low-emission energy during peak periods," he said.
"These major overhauls allow us to thoroughly inspect the asset and undertake significant maintenance activities to ensure it continues to operate efficiently and reliably as the dependance on energy storage technologies increases."
Quotes attributable to Nikki Poteri-Collie, General Manager Industrial & Energy East, Downer:
"Downer has provided outage and maintenance at Wivenhoe for 20 years, and we're pleased to continue this track record of delivering highly technical services, ensuring the ongoing reliability of this important asset."
"Our expert team was also involved in the most recent overhaul in 2021, and we are committed to ensuring this overhaul is completed with the same high standards of safety and efficiency."
ENDS
Media contact – Andrew Churchill 0457 600 237