New mate to help sugarcane growers get most out of harvest
Published Friday, 05 May, 2023 at 03:28 PM
Minister for Agricultural Industry Development and Fisheries and Minister for Rural Communities
The Honourable Mark Furner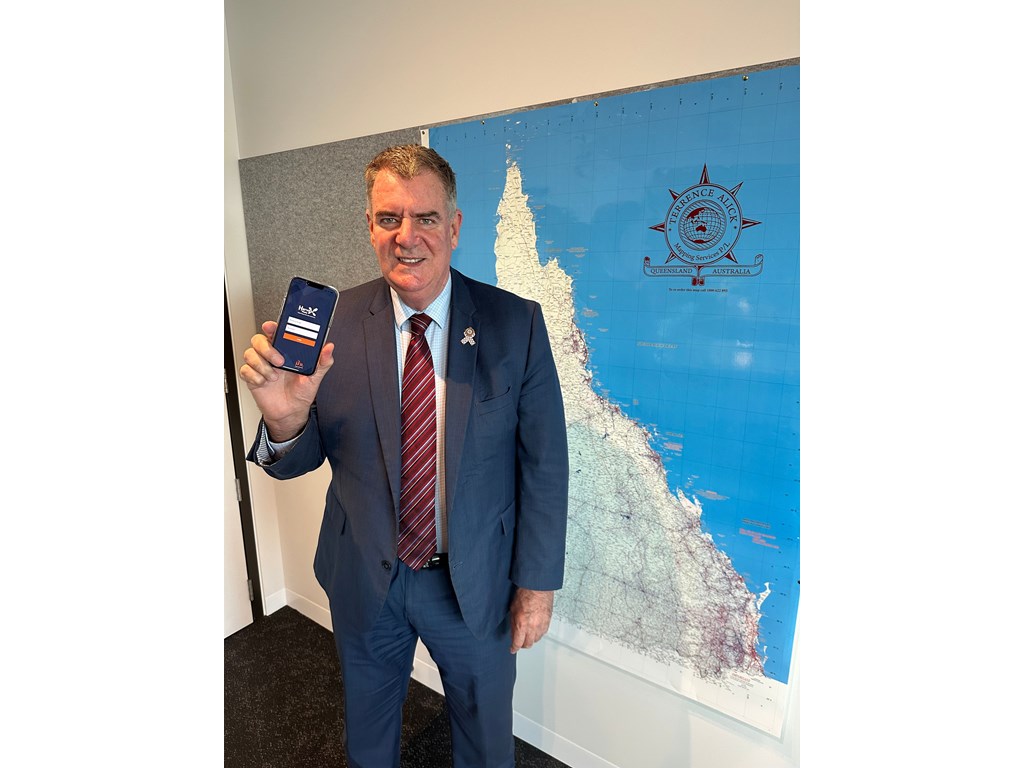 New free app helps growers plan and increase yields.
Optimised harvesting could add $44 million to Queensland grower revenue.
Years of trial data will help to inform harvest decisions.
Roadshow events to promote app benefits to growers.
A ground-breaking new decision support tool that helps sugarcane growers make more profitable decisions at harvest time has been launched in Queensland.
The Harvest Mate app, developed through a collaboration between the Palaszczuk Government and Sugar Research Australia (SRA) is designed to help growers capture additional sugar yield from their paddocks.
Research showed optimised harvester settings have the potential to add $44 million to annual grower revenue across Queensland for green harvested sugarcane.
The decision support tool uses data collected by SRA from years of trials across the sugar industry and is supported by detailed economic data collected and analysed by the Department of Agriculture and Fisheries (DAF).
Harvest Mate is designed to use growers' block and crop information in addition to harvester, haul-out and labour details and harvest conditions to predict optimal harvester settings.
Growers can register at the Harvest Mate website then download the app for free from the Google Play Store or Apple Store.
Roadshows for the app have been held across cane growing regions in the last two months by SRA, in Ingham, South Johnstone, Tully, Bundaberg, Childers, Proserpine, Mackay, Koumala and Gordonvale.
A final roadshow will be held at Rocky Point Canegrowers on the Gold Coast at 10am on 16 May.
Quotes attributable to Minister for Agricultural Industry Development and Fisheries and Minister for Rural Communities Mark Furner:
"Harvest Mate will assist primary producers in setting up their harvesters, supplementing their wealth of knowledge and experience with data.
"This will help Queensland sugarcane growers extract the greatest possible value out of their harvest.
"A better harvest means more revenue for primary producers, supporting employment opportunities and the local economies of Queensland's sugar communities.
"Harvest Mate is an innovation delivered with the help of the Palaszczuk Government that will be of great benefit to growers at a time when cost of living is a concern.
Quotes attributable to SRA Agricultural Machinery Specialist Phil Patane:
"In 2019 SRA received 148 responses to a survey that asked growers and harvesting contractors about their harvesting practice.
"The vast majority of recipients told us that they didn't know the cost of harvesting versus the yield benefits when changing from their current practices.
"Harvest Mate has been developed to fill that knowledge gap and increase profitability. And it's been developed to be user-friendly, which we hope is reflected in the name."
ENDS
Media contact: Bryce Heaton 0427 781 920