Queensland's new largest gold mine officially opens
Published Friday, 14 April, 2023 at 11:53 AM
Minister for Resources
The Honourable Scott Stewart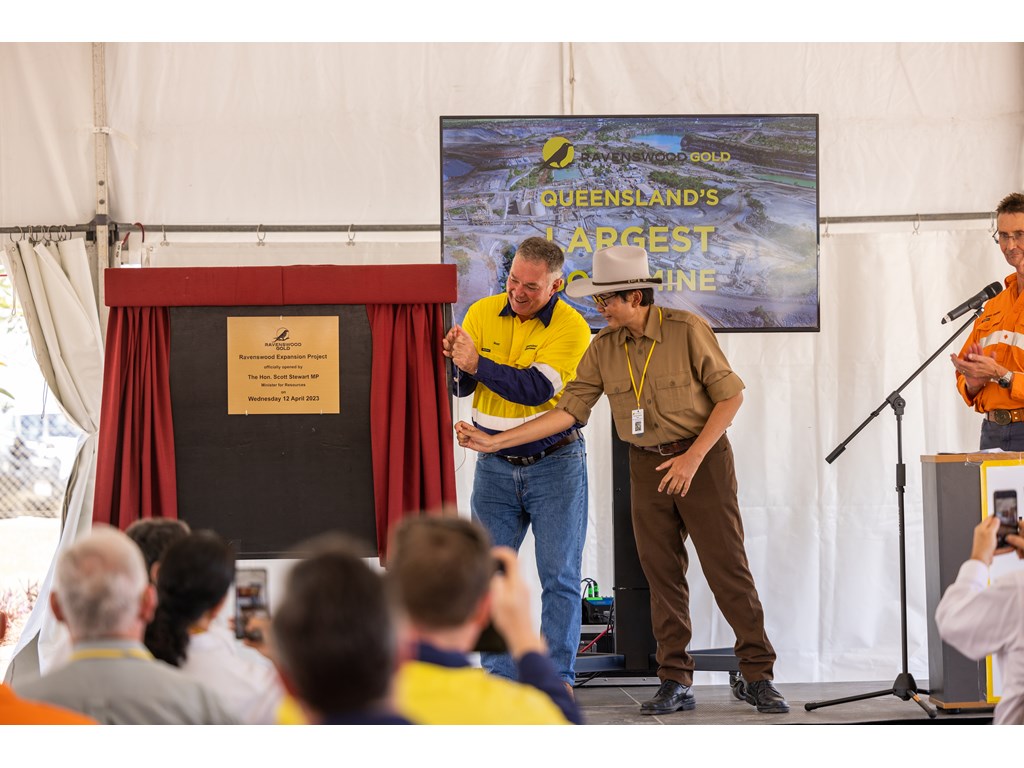 The Ravenswood Gold Mine is now the largest gold mine in Queensland, supporting more than 430 jobs with a further 220 permanent contractors.
The three-year expansion included a new tailings storage facility, crusher and a processing plant expansion including a new mill and leaching tanks.
The mine's production has now increased to produce more than 200,000 ounces of gold each year.
Works have finished and production has ramped up at Queensland's new largest gold mine, creating nearly 400 good jobs and supporting 1000 contractors in the process.
Resources Minister Scott Stewart congratulated Ravenswood Gold on the $350 million expansion of their mine about 130 km southwest of Townsville.
More than 1000 contractors were supported during the mine's expansion while its permanent workforce has increased to more than 430 with a further 220 permanent contractors.
Local businesses and suppliers were also supported during the expansion with concrete supplied by Towers Concrete in Charters Towers and steel from Thomas Steel in Townsville.
Located in the historic gold mining town of Ravenswood, the Ravenswood Gold Mine has been in operations since 1987 and was purchased by Ravenswood Gold in April 2020.
Quotes attributable to Resources Minister Scott Stewart:
"Not only is this now the largest gold mine in Queensland, but the Ravenswood Gold project also deserves a gold medal for how it supports locals and local businesses," Mr Stewart said.
"It is providing good jobs, flow on benefits for local businesses and is ensuring a sustainable future for the town of Ravenswood well beyond the life of the mine.
"And all Queenslanders benefits with royalties that will fund our schools, hospitals and roads.
"The resources industry directly supports about 75,000 jobs across the state, particularly in the regions, which account for about two-thirds of all mining jobs."
Quotes attributable to Ravenswood Gold CEO Brett Fletcher:
"This is a major achievement for our team at Ravenswood Gold and for the township of Ravenswood.
"We are delivering huge economic benefits and providing local employment opportunities, with the vast majority of our team living within a two-hour drive of the mine.
"Ravenswood Gold is a great example of local people working together with private business and government to bring real benefits for the State of Queensland," he said.
ENDS