Recycling project builds a thirst for sustainable housing
Published Thursday, 30 March, 2023 at 12:45 PM
Minister for the Environment and the Great Barrier Reef and Minister for Science and Youth Affairs
The Honourable Meaghan Scanlon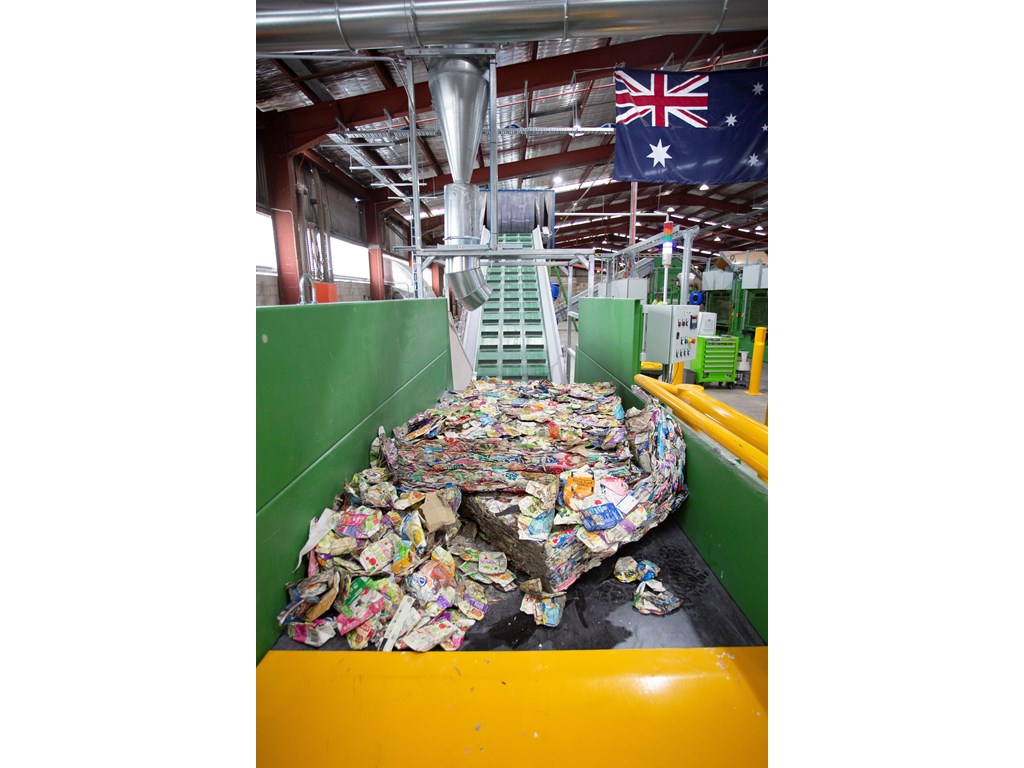 Sustainable building materials manufacturer saveBOARD will establish a new facility on the Gold Coast as part of the Federal and State governments' $40 million Queensland Recycling Modernisation Fund (QRMF)
It means containers collected from Queensland's popular Containers for Change Program together with other packaging waste will soon be turned into building boards for construction
The Federal and Queensland Labor Governments have announced saveBOARD will establish its first Queensland facility on the Gold Coast, thanks to more than $1.7 million in grant funding from the QRMF.
saveBOARD's project will transform waste, including coffee cups, used beverage cartons, such as juice poppers, and soft plastics into high-performance building materials.
QRMF supports new projects diverting waste plastics, glass, paper and cardboard and tyres to manufacture into new commercial products.
It is a joint initiative of the Federal and Queensland Governments with a combined investment of $40 million.
Queensland industries involved in the initiative contribute at least half of project costs, delivering in excess of $80 million in new investment for Queensland.
Quotes attributable to Federal Minister for the Environment Tanya Plibersek:
"The Government's Recycling Modernisation Fund is turbocharging Australia's circular economy so that instead of sending waste to landfill, we give it a valuable second life.
"To power Queensland's circular economy, we need cutting edge waste management and recycling like this new facility which will remanufacture packaging into building materials.
"That's why the Federal and Queensland Labor governments are co-investing $40 million to create new or expanded facilities, employ Queenslanders and increase manufacturing using recycled materials."
Quotes attributable to Queensland Minister for the Environment Meaghan Scanlon:
"More than 150,000 tonnes of waste will be kept out of landfill annually through the Queensland Recycling Modernisation Fund and channelled into increasing the amount of recycled content in manufacturing.
"With this funding, saveBOARD in particular expects to divert 3,250 tonnes of waste away from landfill each year.
"Their new facility will divert used beverage cartons collected through the Container Exchange refund points, soft plastics and other mixed fibre materials such as coffee cups into low-carbon building products that are substitutes for plaster board, particle board and plywood.
"By supporting re-using, recycling and remanufacturing here in Queensland, it'll help achieve our goal to divert 80 per cent of waste from landfill and hit 65 per cent recycling by 2030.
"We want to stop as much waste as possible from ending up landfill, and in turn increase recycling, create new products and drive down the impact we have on the environment. These new projects certainly tick these boxes.
"Once operational, all projects under the RMF are expected to create a total of more than 300 good, new recycling industry jobs."
Quotes attributable to Senator for Queensland, Murray Watt:
"The new facility will reduce landfill and create a stable domestic end-market for waste that could be recycled into sustainable products for building houses.
"Not only are there obvious environmental benefits, but once operational, 12 full-time jobs will be created at their new Queensland facility.
"saveBOARD already has operational facilities in New Zealand and Western Sydney, so we know they have a track record of success."
"It's great to see the Gold Coast being next cab off the rank for these important investments."
Quotes attributable to saveBOARD CEO Paul Charteris:
"This project is providing an opportunity for Queenslanders to help transform the construction industry.
"saveBOARD, backed by our industry partners Tetra Pak, SIG Combibloc, Freightways and Closed Loop, will transform common packaging waste into high-performance building materials and reduce waste to landfill.
"This partnership will create a stable domestic end market for used beverage cartons, soft plastics and coffee cups and grow the circular economy.
"The more support we get, the bigger the impact with larger amounts of packaging waste diverted from landfill.
"Our Queensland facility will be making high-performance low carbon building materials from everyday packaging waste.
"Not only is it a functional building product, it looks great as well."
Background information:
The QRMF will fund projects across Queensland including Far North Queensland, Rockhampton, Moreton Bay Region, Toowoomba Region, Brisbane and Logan City and aims to divert waste from landfill and create new products.
QRMF is helping to deliver on actions in the Queensland Resource Recovery Industries 10-year Roadmap and Action Plan.
ENDS
Media contact: Francis Dela Cruz - 0420 592 078