First direct flights from Vietnam to Queensland
Published Thursday, 16 March, 2023 at 11:14 AM
Minister for Tourism, Innovation and Sport and Minister Assisting the Premier on Olympics and Paralympics Sport and Engagement
The Honourable Stirling Hinchliffe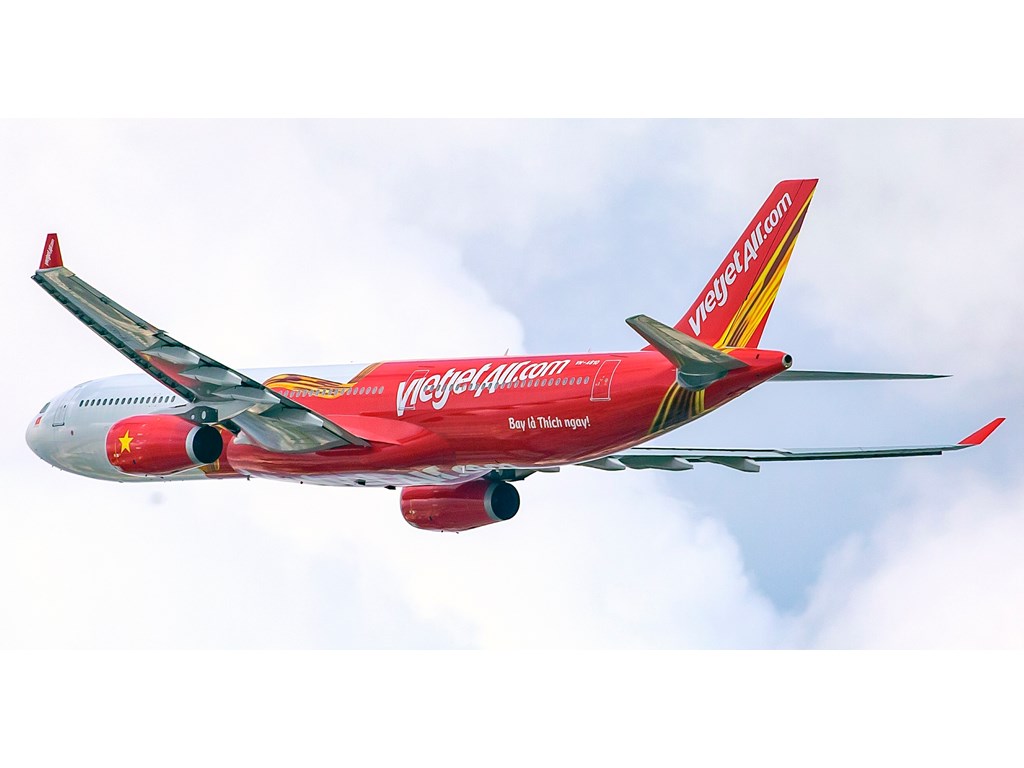 Vietjet to start twice weekly flights from Ho Chi Minh City to Brisbane from June
Predicted to land more than 176,900 direct inbound seats and 240 good jobs over three years
Vietjet is the 16th deal announced through the $200 million Attracting Aviation Investment Fund
From June, Vietnam-based carrier Vietjet will launch twice weekly flights from Ho Chi Minh City to Brisbane International Airport.
Vietjet will be the first Vietnamese carrier to fly direct to Queensland.
Twice weekly services from Ho Chi Minh City are predicted to land more than 31,000 visitors in Brisbane during the first year.
Vietjet's Airbus A330-300 flights have potential to generate $25.6 million for Brisbane's visitor economy while supporting 240 good Queensland jobs.
The three-year deal is supported by the Palaszczuk Government's $200 million international aviation war chest in partnership with Queensland's four international airports including Brisbane.
Vietjet anticipates growing direct flights to Brisbane to four per week by the third year of operation.
Tourism Minister Stirling Hinchliffe said:
"International aviation is highly competitive, but crucial to fast-tracking the full, post-pandemic recovery of Queensland's visitor economy.
Visitors from Vietnam sharing Queensland's great lifestyle benefits accommodation and hospitality providers and tourism operators, while growing more good Queensland jobs.
Direct inbound services from Ho Chi Minh City will make family reunions for Queensland's Vietnamese community even easier but landing Vietjet for Brisbane is just the beginning.
With a rapidly growing economy, more Vietnamese are looking to travel and increasing numbers of students are choosing Queensland as their study destination, which Vietjet's direct flights will support.
This is another big win for our $200 million aviation war chest which is tipped to add 1.18 million direct international inbound seats to Queensland and almost a billion dollars for the visitor economy.
It's Queensland's time to shine on our golden decade of tourism opportunity to the Brisbane 2032 Olympic and Paralympic Games."
Brisbane Airport Corporation CEO Gert-Jan de Graaff said:
"Vietnam is a rapidly growing market for Queensland and we are delighted to have Vietjet join the BNE family. To have Vietnam and the Sunshine State connected for the first time by non-stop flights will deliver benefits in two countries.
"This historic new service from Vietjet will enable family and friends in Vietnam easy connection to Queensland."
Vietjet Vice President Nguyen Thanh Son said:
"We are very excited to fly the first direct flights from Ho Chi Minh City to Queensland.
The addition of Brisbane to our list of destinations is another development to broadly connect Australia and Vietnam.
Especially, with our recent introduced connecting services through Ho Chi Minh City and soon other Vietnamese hubs, Vietjet can bring more passengers from Asia and European countries to Australia.
I believe that our services would be a catalyst for the further growth of tourism and trade between the two nations in the coming years."
Media: 0427 475 089.