Tender released for Kirwan Community Health Campus expansion
Published Monday, 06 February, 2023 at 07:00 AM
JOINT STATEMENT
Premier and Minister for the Olympic and Paralympic Games
The Honourable Annastacia Palaszczuk
Minister for Health and Ambulance Services
The Honourable Yvette D'Ath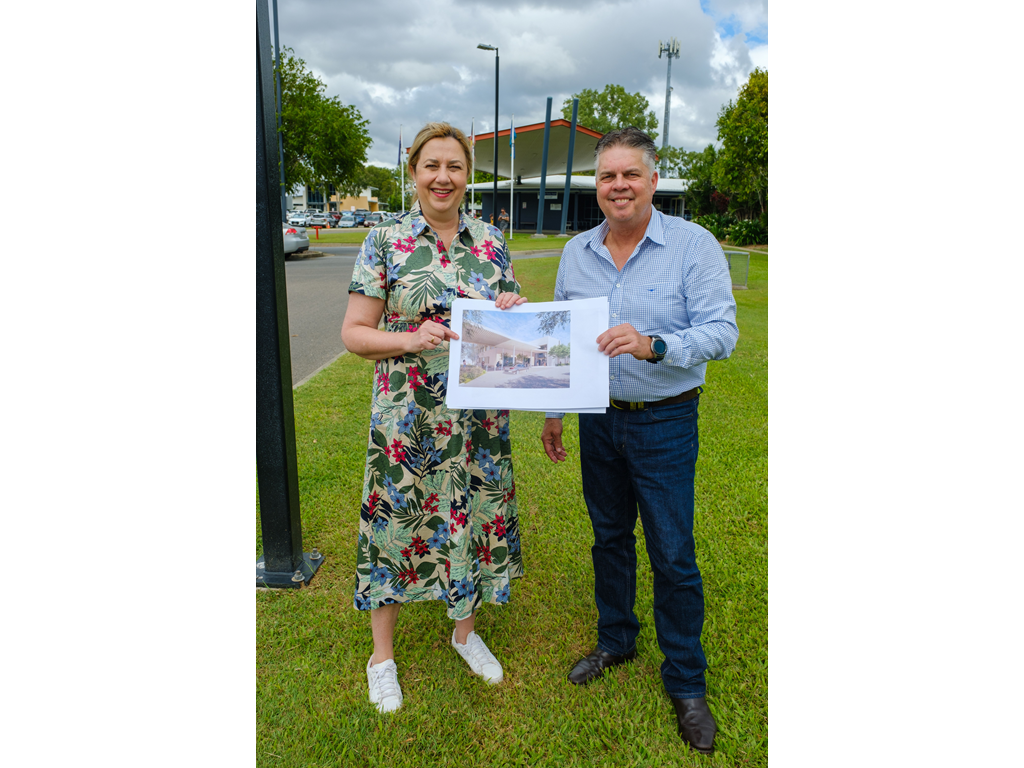 A $40 million project that will deliver a new state-of-the-art health facility and reduce wait times for healthcare in a fast-growing Townsville suburb is a step closer to reality, with the tender for the project being issued.
Premier Annastacia Palaszczuk announced the release of the tender for work to expand Kirwan Community Health Campus.
"The Kirwan Community Health Campus will soon be a hive of activity as construction kicks off in the second half of 2023," the Premier said
"The expansion of this facility is a much-needed development and a key project that the Member for Thuringowa Aaron Harper has advocated strongly for.
"The Kirwan area is rapidly growing, and this project will ensure that locals have access to appropriate, modern health services.
"Right across Queensland, we are delivering the health infrastructure and staff that are needed."
The expanded campus will include a new two-storey facility containing pre and post-natal care, oral health services, and additional outpatient treatment centres.
Member for Thuringowa Aaron Harper said that the campus expansion would support the health service's delivery of community care.
"I'm thrilled that we're able to announce the next important step to delivering the incredible expansion of our Kirwan Community Health Campus," said Mr Harper.
"This is a project that I have fought hard for, and am proud to deliver for my community.
"Importantly, it will also support around 116 construction jobs.
"We're all about delivering jobs for North Queensland.
"It's why since 2015 we have delivered 183 more doctors, 295 more nurses and midwives, 67 more ambulance officers and 75 more allied health professionals for Townsville.
"That's in stark contrast to the LNP who sacked 398 health staff here, including 156 nurses."
Minister for Health and Ambulance Services Yvette D'Ath said that the investment would improve the patient experience and provide more modern facilities for the Kirwan community.
"I know that the Kirwan Community Health Campus staff are incredibly dedicated workers who are looking forward to providing excellent care in the expanded purpose-built facility," Minister D'Ath said.
"Our incredible staff do an amazing job looking after the local community, and projects like this are essential in helping them do so."
The campus will be Green Star-certified, meaning the design, construction, build and fit out will include measures to limit the building's environmental impact.
Construction work on the expansion is expected to be completed by late 2024.
ENDS
Chris Lees - 0434 859 940