Queensland stadium venues trial reusable cups
Published Saturday, 21 January, 2023 at 09:06 AM
Minister for Tourism, Innovation and Sport and Minister Assisting the Premier on Olympics and Paralympics Sport and Engagement
The Honourable Stirling Hinchliffe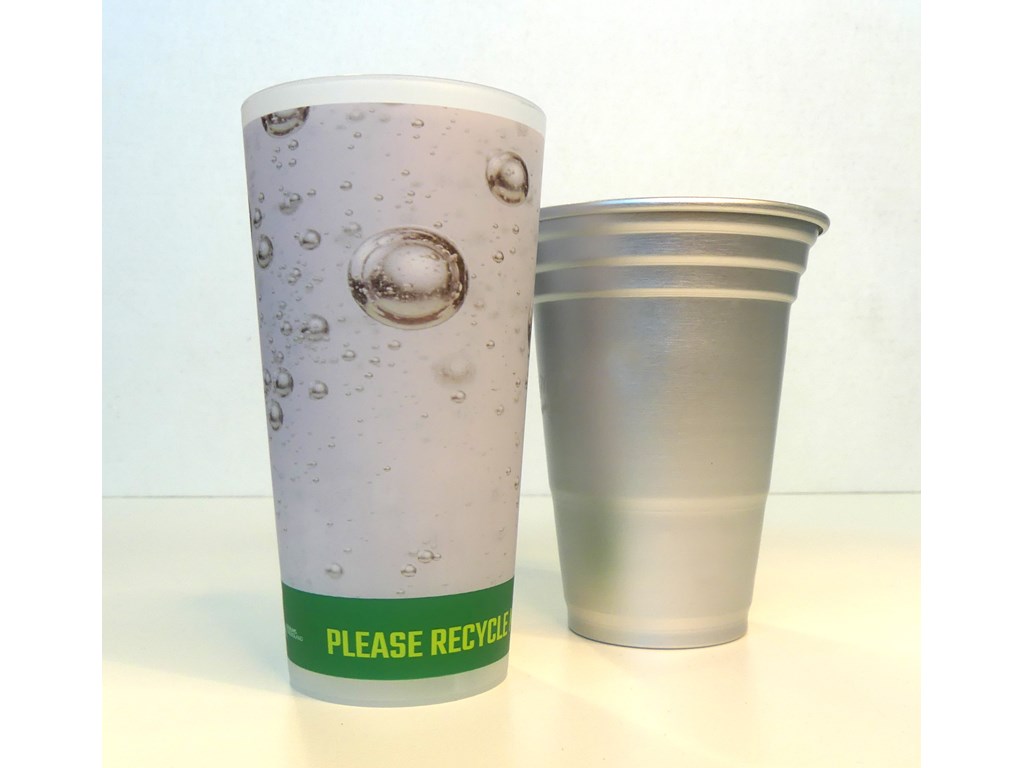 Trials of alternatives to single use drinking cups are being evaluated at stadium venues in Brisbane, Townsville and on the Gold Coast to help protect Queensland's great lifestyle.
Sport Minister Stirling Hinchliffe said the first innings of Stadiums Queensland's reusable drink container trials was this weekend's Brisbane Heat Big Bash games at The Gabba.
"We know enjoying a cold beer is a big part of the world-class event experience at a Queensland stadium, but we want it to also be sustainable," Mr Hinchliffe said.
"The reusable drink container trial is part of the Palaszczuk Government's ongoing commitment to protecting Queensland's great lifestyle and our unique environment for future generations.
"We're evaluating three options including polypropylene plastic and aluminium cups, and canned beverages which can be used over and over again or recycled.
"Up to 10,000 reusable cups will be served at The Gabba and Queensland Country Bank Stadium with spectators encouraged to return used containers to designated collection points inside the venue for offsite cleaning.
"The trial is about investigating a scalable and cost-effective system to deliver a reusable drink container solution that works for spectators, Queensland's stadium venues, and the environment.
"With less than a decade to the Brisbane 2032 Olympic and Paralympic Games, this is an opportunity see how Queensland could lead the nation for sustainable stadium sporting experiences."
Environment Minister Meaghan Scanlon said the Stadiums Queensland trials were a positive next step as we continue our war on waste.
"Every year, Queensland stadium venues use more than 1.5 million disposable drinking cups, each taking an estimated 450 years to breakdown in landfill.
"This trial will help inform future opportunities to roll out of reusable drink containers, as well as highlight options for future local manufacturing," Ms Scanlon said.
"We are committed to addressing the impact of harmful plastic pollution on our environment.
"The stadium trials will build on our single use plastic bag and straw bans, the successful 'Containers for Change' program and our $1.1 billion Recycling and Jobs Fund."
During May 2022, Stadiums Queensland called for tenders for trials of alternatives to single use drinking containers at stadium venues with Wise and WOSUP assessed as the most suitable and experienced options for the supply and cleaning of multi-use cups.
Reusable polypropylene plastic cups will be trailed at The Gabba for Sunday's Big Bash match and aluminium cups at the Cowboys' home games at Queensland Country Bank Stadium on 27 March and 7 April.
Standard drink cans will be served at Cbus Super Stadium on the Gold Coast during the NRL season.
Media: 0427 475 089