$5 million to protect SEQ waterways, great lifestyle
Published Monday, 16 January, 2023 at 01:30 PM
Minister for the Environment and the Great Barrier Reef and Minister for Science and Youth Affairs
The Honourable Meaghan Scanlon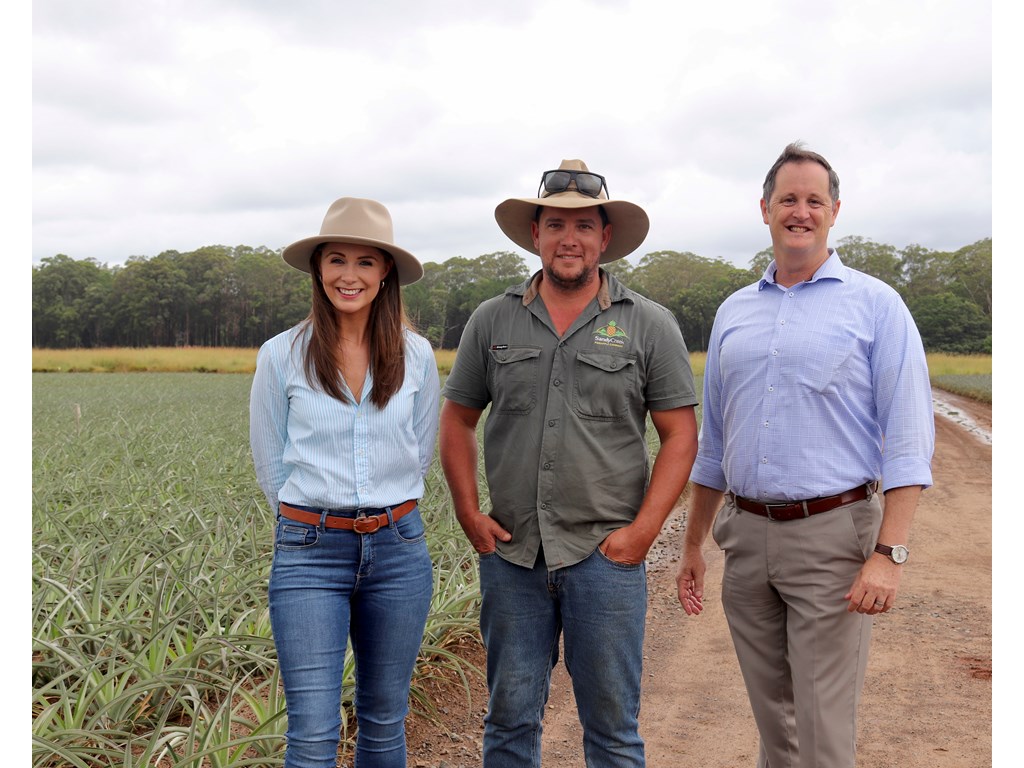 The Palaszczuk Government will invest more than $5 million over the next three years to help tackle water pollution in South East Queensland waterways.
Environment Minister Meaghan Scanlon said the funding would continue ongoing efforts to reduce sediment runoff into local rivers and creeks, as well as important monitoring and report card programs.
"Just like the Palaszczuk Government is working with industry and communities to protect our Great Barrier Reef, we're investing millions of dollars to protect our south east waterways like Pumicestone Passage and Moreton Bay," Minister Scanlon said.
The funding includes $2.996 million for Healthy Land and Water programs; $1.1 million to Growcom Australia for best management practice programs; and $1 million for Department of Agriculture and Fisheries agronomic research programs.
"These projects build on the work already done across the region and will implement actions to help address some of the key water quality pressures facing SEQ into the future.
"With a $2.156 million investment in Healthy Land and Water's interactive, online SEQ Report Card and supporting monitoring programs, everyone has the opportunity to get involved in the health of SEQ's waterways.
Minister Scanlon said a further $810,000 would also enable Healthy Land and Water to continue its leading Erosion and Sediment Control and Urban Stormwater Capacity Building Program with local governments and the construction industry to reduce sediment runoff to waterways.
"Growcom Australia's allocation of $1.1 million will see the continuation of the Horticultural Best Management Practice Program – known as Hort360 – in the Lockyer, Fassifern, Laidley, Bremer and Pumicestone catchments, working together with local growers to reduce sediment, nutrient and pesticide loads.
"The Department of Agriculture and Fisheries has been allocated $1 million to support best management practices through agronomic research and technical support for bioreactor implementation to improve SEQ water quality."
Key outcomes from the funded water quality programs include:
Delivering multiple assessments of erosion and sediment control practices across SEQ urban areas and conducting training, field days, and aligning local government and the construction industry with best management practices to improve SEQ water quality
Targeting three kilometres of bioreactors at key locations in the Pumicestone region to dramatically reduce the amount of nitrogen flowing to waterways and Moreton Bay
Reduced sediment, nutrient and pesticides entering local waterways and flowing to the Pumicestone Passage and Moreton Bay through delivery of a seed-funding program, supporting farmers to implement sustainable land management and on farm practice changes
Producing innovative agronomic research to reduce nutrient and pesticide application in key food production areas in SEQ, and
Assuring the continued delivery of the SEQ Report Card and accompanying monitoring – building on more than 20 years of previous investment and trend analysis for this initiative.
Healthy Land and Water CEO Julie McLellan said south-east Queensland was loved for its waterways and coastal areas.

"But as the pressures on SEQ water quality rise, with increasing population, development and climate change, initiatives such this are more and more critical to protect waterway health and our community's quality of life," Ms McLellan said

"The SEQ Monitoring Program draws from a 20 year plus dataset of waterway catchment health in partnership with DES Science and Technology Division, local governments, utilities, and research.

"The data and information collected are analysed and used for protecting and improving the health of waterways and catchments in south-east Queensland.

"The latest Queensland Government funding will support the work being undertaken to improve the health of our waterways and catchments, and iconic Quandamooka (Moreton Bay) and the other natural assets of the region," Ms McLellan said.

Growcom CEO Rachel Chambers is pleased the good work and collaboration between the SEQ stakeholders can continue with this funding.

"Water is key to lives and livelihoods," Ms Chambers said.

"It's vital we invest in continually improving water quality through horticultural best practice.

"This funding will ensure the good work Growcom has accomplished on the ground, is able to further produce quality outcomes for industry and community alike."

Minister Scanlon said the funding was allocated through the Palaszczuk Government's South East Queensland Investing in Our Environment for the Future Program 2022-25.

"The grant program is SEQ's leading investment in water quality projects that target on-ground actions to reduce sediment, and nutrient and pesticide emissions to waterways, Pumicestone Passage and Moreton Bay," Minister Scanlon said.

"The department has been funding initiatives with key partners to research, improve, monitor and report on SEQ water quality for the past 20 years and I am delighted to announce this funding to continue these programs."

ENDS

Media contact: Francis Dela Cruz – 0420 592 078