Bucket list trip catches Christmas cash (and a great big fish)
Published Monday, 19 December, 2022 at 02:16 PM
Minister for Agricultural Industry Development and Fisheries and Minister for Rural Communities
The Honourable Mark Furner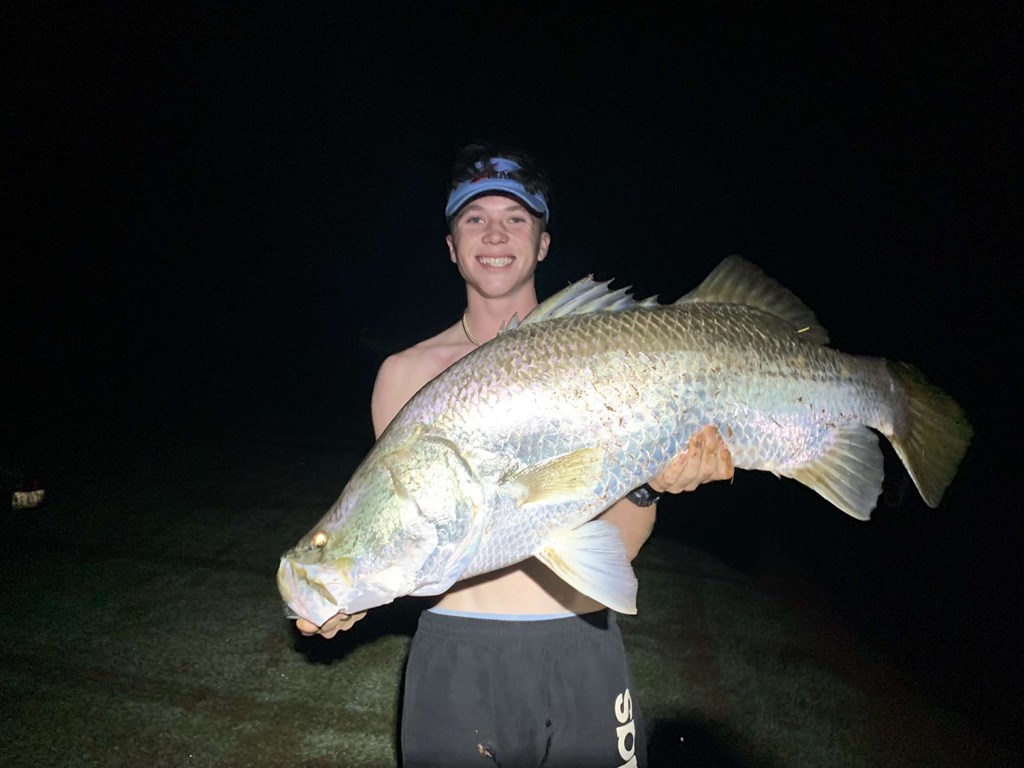 SIPS competition winner Billy Perske.
A fishing holiday targeting bucket list species has netted a $20,000 Christmas cash catch for a Maleny fisher who jagged first prize in the Department of Agriculture and Fisheries Fish'n'SIP$ tagged fishing competition.
Minister for Agricultural Industry Development and Fisheries and Minister for Rural Communities Mark Furner said Billy Perske claimed the cash after landing his dream catch, a 1-metre-long barramundi while fishing on Lake Tinaroo near Cairns on Wednesday 14 December 2022.
"Landing the fish that topped your bucket list to win a competition is a dream come true, and I congratulate Billy who now has 20,000 reasons to smile not to mention a terrific story about the fish that didn't get away," Mr Furner said.
"Although the catch of the day has been claimed, there is still $30,000 on offer with tagged fish available in the Lake Tinaroo, Lake Proserpine, Kinchant Dam, Lake Callide, and Lake Cania stocked impoundments.
"The next 14 fish caught on a line and accurately reported to InfoFish will win a prize and the sooner a tagged fish is caught, the larger the prize will be.
"Of course, fishers need a Stocked Impoundment Permit Scheme (SIPS) permit to fish those impoundments and I encourage recreational fishers without a SIPS permit to buy one before trying their luck for a cashed-up Christmas catch."
SIPS permits are available for purchase online, through the QLD Fishing 2.0 smartphone app, at 585 Australia Post outlets throughout Queensland and northern New South Wales or by phoning 1300 575 359.
Revenue from SIPS permits supports volunteer groups to stock impoundments with native fish species including golden perch, Australian bass, and barramundi specifically for recreational fishing.
Visit qld.gov.au/recreation/activities/boating-fishing/rec-fishing/dams to find the nearest stocked waterway and buy a permit, or call 13 25 23 for more information.
Media contact: Ron Goodman 0427 781 920