Japan direct to Cairns arriving soon
Published Wednesday, 14 December, 2022 at 11:45 AM
JOINT STATEMENT
Minister for Tourism, Innovation and Sport and Minister Assisting the Premier on Olympics and Paralympics Sport and Engagement
The Honourable Stirling Hinchliffe
Assistant Minister for Tourism Industry Development
Mr Michael Healy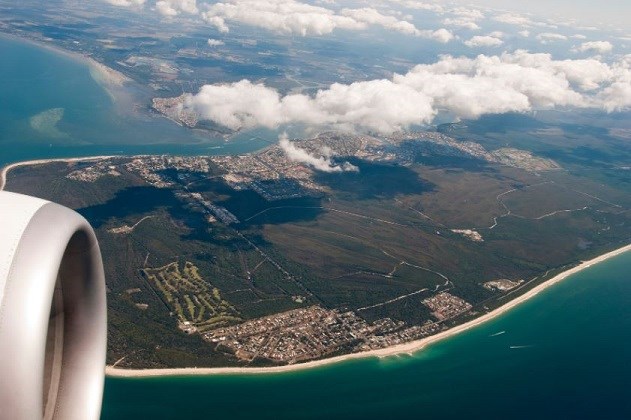 Queensland's $200 million international aviation war chest is partnering with Virgin Australia to rebuild inbound flights to Cairns from Japan and support 680 good Queensland jobs.
Member for Cairns and Assistant Tourism Minister Michael Healy said year-round, daily services to Cairns from Tokyo-Haneda onboard Virgin Australia would take off from June 2023.
"Virgin Australia's direct, daily service from Tokyo's Haneda Airport is great news for Cairns and Tropical North Queensland tourism operators," Mr Healy said.
"Japanese visitors jetting into Cairns for next year's peak season will be critical to rebuilding and sustaining the Tropical North's international tourism industry.
"It's predicted Virgin Australia could land more than 30,000 visitors from Japan in the first year of operation, supporting 680 jobs and $69.5 million for the region's visitor economy.
"After the pandemic, we know there's pent-up demand from Japanese travellers eager to enjoy our great tropical lifestyle and unforgettable world-class visitor and cultural experiences.
"We'll be working closely with Virgin Australia to remind Japanese visitors how convenient it is to fly direct to Cairns and the amazing holiday experiences they'll discover."
Virgin Australia's daily Boeing 737-8 services from Japan to Cairns are supported by the Palaszczuk Government's $200 million Attracting Aviation Investment Fund (AAIF), jointly funded with Queensland's four international airports, Cairns, Sunshine Coast, Brisbane and Gold Coast.
Tourism Minister Stirling Hinchliffe said Virgin Australia from Tokyo-Haneda Airport was the ninth international service supported by the AAIF.
"It's terrific to see Cairns Airport securing its first direct inbound overseas service supported by Queensland's $200 million aviation war chest," Mr Hinchliffe said.
"We know international aviation is highly competitive but absolutely critical to more than doubling Queensland's visitor economy over the coming decade.
"Japan is an important part of our inbound international tourism recovery plan for Cairns and Tropical North Queensland.
"As one of Queensland's traditional top five nations for holiday arrivals, we're excited about welcoming visitors from Japan back to the Tropical North for the experience of a lifetime.
"This is a wonderful opportunity for Japanese visitors to get reacquainted with the Tropical North's World Heritage-listed rainforests, the Reef and amazing Indigenous cultures."
Virgin Australia CEO Jayne Hrdlicka said the Queensland-based airline was excited to announce the launch of Virgin Australia's brand-new, year-round daily Cairns-Tokyo service from 28 June.
"We're thrilled to offer our guests flights between Tokyo's Haneda airport and Cairns," she said.
"Importantly, it also means welcoming more Japanese tourists into the Sunshine State to enjoy our unrivalled natural wonders like the Great Barrier Reef and the Whitsunday Islands."
Cairns Airport chief executive Richard Barker said the launch of the Virgin Australia service was highly significant.
"Data shows us that large numbers of Japanese tourists visit Tropical North Queensland when a full-service carrier, like Virgin Australia, offers direct flights from Tokyo Haneda," Mr Barker said.
"Virgin Australia is also aligned to ANA, a trusted global carrier favoured by Japanese travellers. This powerful partnership will further encourage Japanese visitors to Cairns.
"It is also further evidence that long range, narrow body aircraft such as the B737-8 are game changers for our region, bringing destinations such as Japan closer with more cost effective and fuel-efficient operations."
Tourism Tropical North Queensland chief executive officer Mark Olsen said the connection to Haneda Airport was the key to growing international travel to Cairns.
"Virgin Australia is aligned with ANA, the Japanese carrier that taps into national travel trends coming in and out of Japan through the airport that frequent Japanese travellers are used to travelling through," he said.
"That consistency and frequency of travel to an essential airport with the trusted ANA brand in partnership with the global airline Virgin Australia will build confidence and help to drive more traffic into Cairns than a single airline could achieve.
"Prior to the pandemic, the valuable Japanese market delivered 112,000 Japanese into the region.
"In addition to leisure travel, this service will open up the potential for the business events market, as well as trade and investment thanks to a brand the Japanese know at an airport they know.
"Our tourism industry is very excited about this connection as are our Japanese trade partners who sell Cairns as the closest gateway to Australia with just one-hour time difference and summer all year round."
The Attracting Aviation Investment Fund could potentially deliver up to 5.3 million inbound international seats a year and almost $4 billion in overnight visitor expenditure.
Media: 0427 475 089.