2022 Safer Schoolies Queensland wraps-up
Published Saturday, 26 November, 2022 at 05:11 PM
Minister for the Environment and the Great Barrier Reef and Minister for Science and Youth Affairs
The Honourable Meaghan Scanlon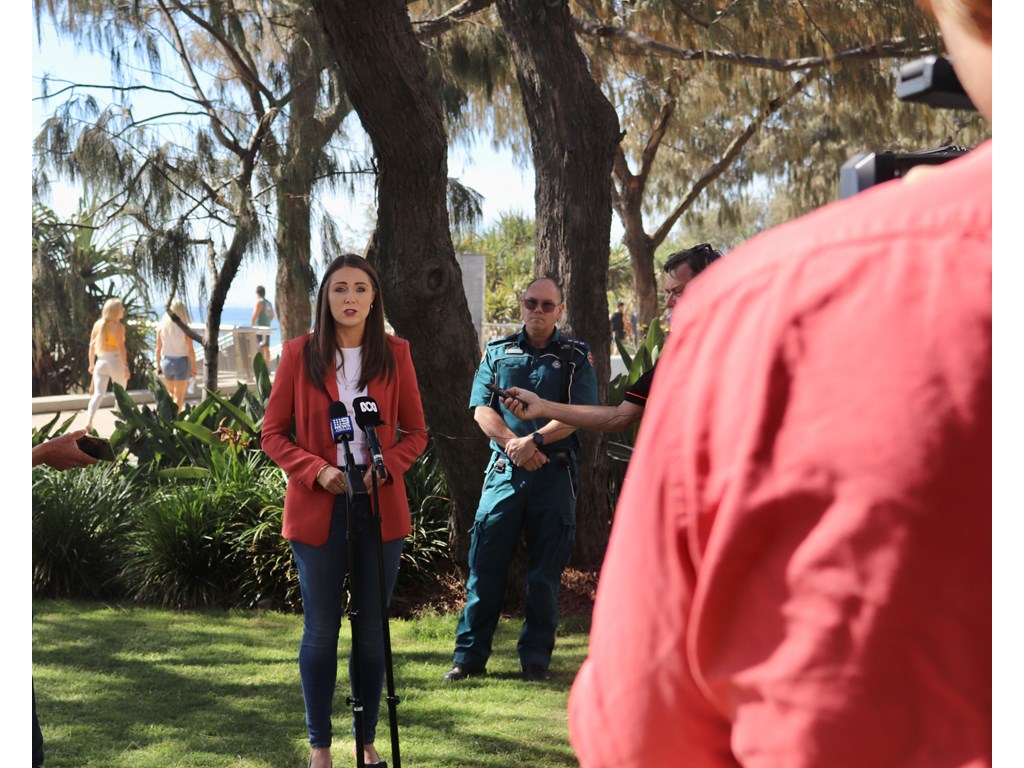 Queensland's Safer Schoolies response has wrapped up for 2022 with volunteers and first responders working more than 53,000 combined hours over the last week to help 26,000 school leavers take part in annual celebrations.
Youth Affairs Minister Meaghan Scanlon today thanked all involved in bringing together this year's Schoolies response, including school leavers, volunteers, nine Queensland Government agencies, council and seven community partners.
"Many months of planning went into this year's safety response to ensure legitimate schoolies had a good time, and a safe experience," Minister Scanlon said.
"With official celebrations back on at Airlie Beach, we saw 11,000 more school leavers collect a wristband this year.
"And reports from our agencies and volunteers is that this year's cohort has been among the most well-behaved.
This year's response featured:
The Schoolies Hub on Surfers Paradise Beach
Wristbands to identify legitimate school leavers
An integrated health and wellbeing space
Chill Out and recharge zones
Our own Schoolies Support Team (SST) volunteers
"Not only did graduates engage in the hub and chill out zones, we saw many Schoolies supporting local businesses in Surfers Paradise, and they have overall been very polite and respectful towards locals, authorities, volunteers and each other.
"They watched out for their mates and didn't hesitate to ask the volunteers for help when needed - clearly, our education is cutting through.
Minister Scanlon said through the Safer Schoolies Gold Coast response, every effort was concentrated on keeping young people and the community safe - from ever improving in-school education programs to better and earlier communications, to every on-the-ground effort.
"The Tuesday silent disco and live band were outstanding successes. Through the Gold Coast Hub we saw more than 100,000 movements, with a peak of more than 6,400 Schoolies attending the Hub on the Sunday night.
"The volunteer brigade did an exceptional job being our eyes and ears and friendly smiles on the ground, and the Schoolies Hub once again stood up as a dedicated and safe space for Year 12s to celebrate with their peers.
Minister Scanlon said compared to when the tradition started in 1980, when a bunch of students ran down the beach, dove into the water while wearing their school uniforms and then visited the Broadbeach Hotel, the Schoolies Response had evolved into a well-managed response with graduates injecting millions of dollars into the local economy.
"This year's graduates had a very different schooling experience compared to many dealing with COVID on top of their normal exam and school pressures – and I'm glad that we were able to support them to have a safe celebration."
ENDS
Media contact: Francis Dela Cruz - 0420 592 078