Inviting the world to experience Queensland's great lifestyle
Published Monday, 21 November, 2022 at 11:23 AM
JOINT STATEMENT
Minister for Tourism, Innovation and Sport and Minister Assisting the Premier on Olympics and Paralympics Sport and Engagement
The Honourable Stirling Hinchliffe
Assistant Minister for Tourism Industry Development
Mr Michael Healy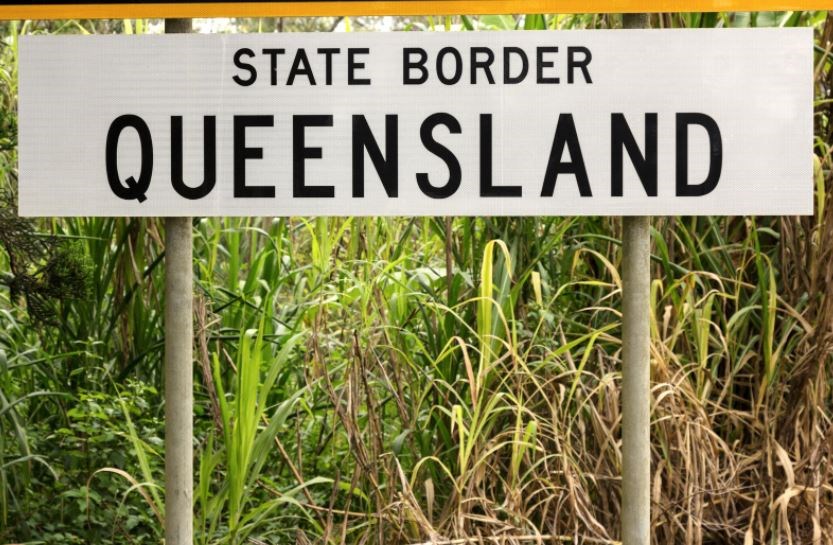 More than 100 international holiday package buyers are in Cairns this week to experience Queensland's great lifestyle and meet face-to-face with the State's tourism providers.
The Australian Tourism Export Council's (ATEC) annual Meeting Place conference is where the nation's tourism operators will contract travel agents to promote and sell holidays overseas.
Member for Cairns and Assistant Tourism Minister Michael Healy said more than 450 Australian tourism operators and international buyers were in Cairns this week.
"With domestic tourism bouncing back, hosting this year's Meeting Place in Cairns is critically important to jobs and rebuilding Queensland's international visitor economy," Mr Healy said.
"The ATEC Meeting Place brings immediate benefits to Cairns with 450 holiday buyers and sellers generating 1,000 visitor nights and $1.5 million for tourism in the Tropical North.
"We're keen to see our inbound international travel partners experiencing Cairns' iconic visitor attractions and great tropical Queensland lifestyle for themselves.
"That first-hand knowledge of our world-class visitor and amazing cultural experiences is unbeatable.
"We know when international buyers experience our wonderful lifestyle and attractions, they'll recommend them again and again to overseas agents and holidaymakers.
"Attracting overseas visitors has always been a highly competitive business, even more so since the global pandemic.
"That's why the Palaszczuk Government is getting behind the ATEC Meeting Place in Cairns and this crucial opportunity for Queensland's international tourism industry."
Tourism Minister Stirling Hinchliffe said growing international visitor numbers was a priority for the Palaszczuk Government's Towards Tourism 2032 strategy.
"Queensland's Towards Tourism 2032 roadmap is about maximising a golden decade of transformative opportunities ahead of the 2032 Olympic and Paralympic Games," Mr Hinchliffe said.
"The ATEC Meeting Place in Cairns is Queensland's time to shine with inspiring holiday experiences international visitors won't find anywhere else in the world but here in Queensland."
Before the pandemic, international tourism contributed more than $6 billion a year to the Queensland visitor economy.
ATEC Managing Director Peter Shelley said Meeting Place was a major business-to-business event on the export tourism industry calendar featuring more than 4500 face-to-face meetings.
"It is hugely important that Australian tourism products get back to their markets and put the message out that they are eagerly awaiting the arrival of international visitors," Mr Shelley said.
"As the industry reboots, we are facing many challenges and obstacles from aviation capacity to workforce shortages and global factors like the war in Ukraine, so it's vital that tourism businesses get back out there and get noticed.
"As we move forward post-Covid, the industry needs to engage as 'Team Australia' to re-establish ourselves as a highly desirable destination and be competitive against the rest of the world for the global tourism dollar."
Tourism Tropical North Queensland Chief Executive Officer Mark Olsen said the inbound tour operators participating in Meeting Place would play a key role in helping to restart the region's $1 billion a year export industry.
"Hosting these travel trade VIPs gives us the opportunity to discuss Tropical North Queensland's strong focus on sustainability and allows them to discover why we are a leading nature-based destination," Mr Olsen said.
"Our destination's success has come from our diverse world-class visitor experiences, our leadership in ecotourism and our warm hospitality.
"This week the Tropical North Queensland tourism industry will ensure these VIPs not only see great but leave greater knowing that they have a deeper understanding of the World Heritage areas and people they are visiting."
Media: 0427 475 089