Smart ticketing rollout continues as milestone two million trips achieved
Published Friday, 11 November, 2022 at 12:05 PM
Minister for Transport and Main Roads
The Honourable Mark Bailey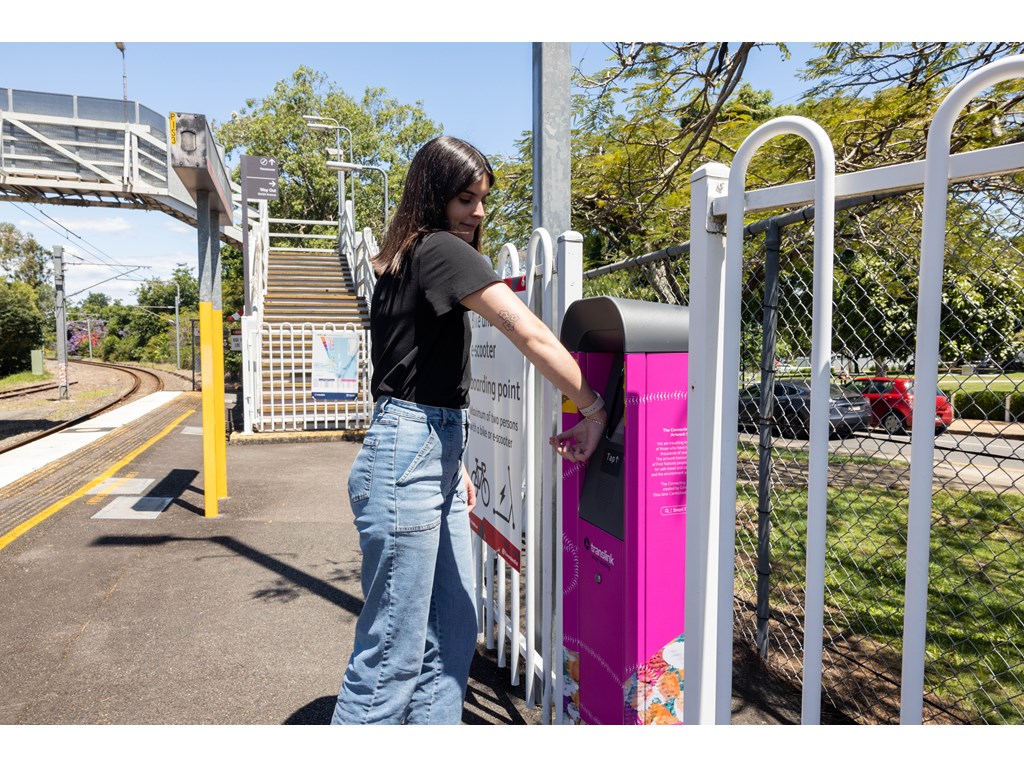 Smart Ticketing is continuing to take charge on the rail network, as the rollout spreads to the Doomben and Shorncliffe train lines.
Adult full fare customers on these lines will be able to use their credit card, debit card, smartphone or smartwatch to pay for their journey from Monday, November 14.
The announcement comes as the system clocks up two million smart ticketing trips since its rollout on the Gold Coast Light Rail network.
Member for Sandgate Stirling Hinchliffe said Smart Ticketing would make catching the train even easier.
"The Palaszczuk Government is continuing to invest in better public transport services, and the $371 million Smart Ticketing rollout is an important part of that," Mr Hinchliffe said.
"The days of scrambling for change when you accidently leave your Go Card at home are over.
"In a big win for convenience, passengers on the Shorncliffe and Doomben lines can now tap on and tap off with a debit card, smartphone or smart watch."
Member for Nudgee, Leanne Linard MP encouraged Shorncliffe line commuters to give the new tech a try.
"We've already seen customers getting onboard with the new technology as it rolls out on other lines across South-East Queensland," Ms. Linard said.
"It's great that our part of Brisbane will now join the successful trial. This technology is modernising how we approach public transport payments, which I know will be a welcome change.
"The remaining train lines will come online before the end of the year, before we turn our attention to buses and ferries."
Transport and Main Roads Minister Mark Bailey said train and tram passengers had welcomed the system in droves, with more than two million trips now taken using smart payments.
"Two million trips are an outstanding endorsement from our customers," Minister Bailey said.
"The Smart Ticketing investment has always been a hit on Gold Coast trams, with over 1.7 million trips taken using contactless payment on trams since the launch in December 2020.
"More than 360,000 trips have been taken on heavy rail since the launch a few months ago, and that number continues to grow as we connect more destinations with the Smart Ticketing system.
"Smart Ticketing is currently available on the Ferny Grove, Springfield, Ipswich/Rosewood, Caboolture, Redcliffe Peninsula and Sunshine Coast (through to Gympie North) rail lines with continued rollout on remaining lines planned for this year.
"I look forward to seeing these numbers rise as the rollout continues, and customers transition to this new way to pay."
Remaining lines include Gold Coast, Beenleigh, Airport and Cleveland.
Minister Bailey said train users who preferred to pay for their journey with their go card would be able to continue doing so.
"Customers travelling on a child or concession fare should continue to use their go card for now, as should customers on these lines who are travelling beyond Roma Street station or using a connecting bus service," he said.
Plans for activation of the system on buses and ferries are well underway and will be rolled out in 2023.
Head online to the Translink website, download the MyTranslink app or call 13 12 30 for more information.
ENDS
Fast Facts from Translink figures:
More than two million trips using contactless payments on the Translink network.
Trams are averaging about 5,000 trips per day.
SEQ's rail network is now exceeding about 6,000 trips per day as more lines join the Smart Ticketing roll out.
MEDIA CONTACT: Courtney Thompson - 0433 585 570