Miami State High School scores first-ever indoor sports hall
Published Thursday, 06 October, 2022 at 03:30 PM
Minister for the Environment and the Great Barrier Reef and Minister for Science and Youth Affairs
The Honourable Meaghan Scanlon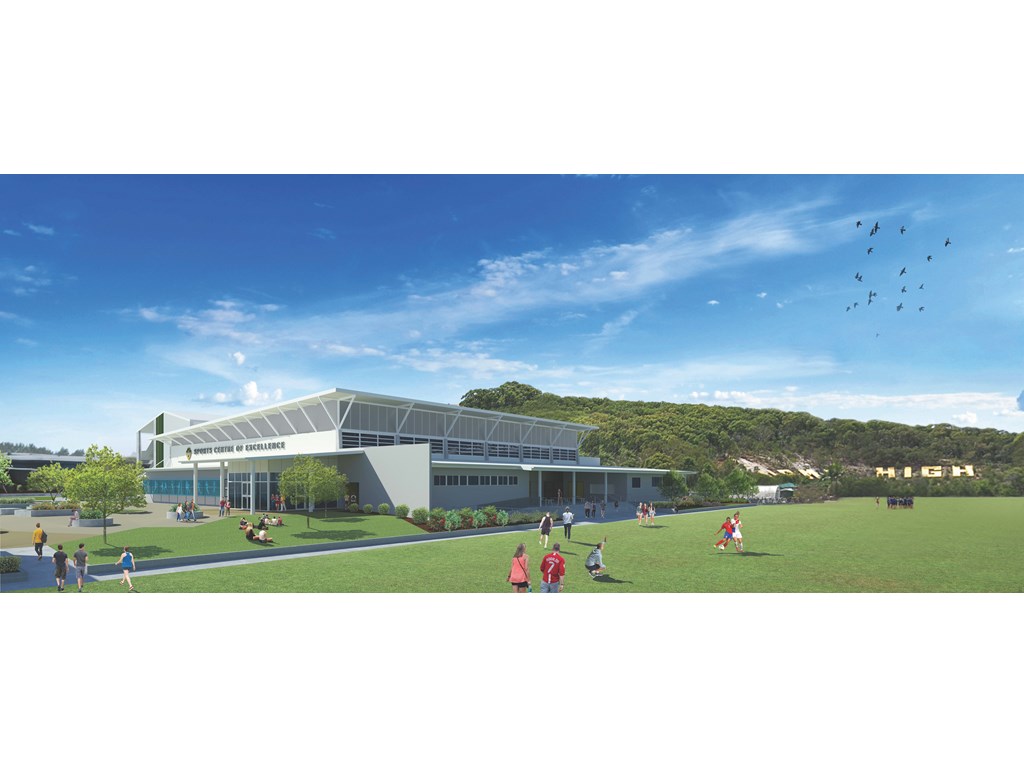 Work has officially started on an $11 million project to deliver the first-ever indoor sports centre for the Gold Coast's second oldest state school.
A sod-turning ceremony at Miami State High School marked the start of work on the school's Sports Centre of Excellence.
Gold Coast-based Palaszczuk Government Minister Meaghan Scanlon said the project was a major milestone for the school, which was established in 1963 and is second in age only to Southport State High School (established 1955).
"Miami State High School already has great sporting facilities, including an all-weather playing surface featuring four basketball, four netball and three volleyball courts, a sports field, fully equipped gymnasium and 25 metre swimming pool – and, of course, Miami Beach!" Minister Scanlon said.
"The one thing missing has been an indoor sports centre – and this project will provide that missing link.
"In addition to two multi-purpose sports courts, the new Sports Centre of Excellence will house a kinesiology theory room, kinesiology lab and three general learning classrooms.
"This is a fantastic investment for Miami State High School students and the whole school community."
Miami State High School Principal Jason Cross said the Sports Centre of Excellence was a welcome addition to the school's sporting and educational facilities.
"This is a world-class building and will be a fitting addition to our school as we celebrate our 60th anniversary next year," Mr Cross said.
"It will be the first facility of its kind at Miami State High School and will be a real asset in our mission to excite, engage and empower every one every day."
Education Minister Grace Grace said the Queensland Government's commitment to building, upgrading and expanding schools continued in the 2022-23 State Budget with $1.9 billion in education infrastructure spending supporting almost 4200 jobs.
"This investment supports good jobs in our state as part of our strategy to provide better services for Queensland students and enhance the great lifestyle we enjoy here," she said.
ENDS
Media contact: Francis Dela Cruz (Minister Scanlon) - 0420 592 078