Indexation nearly doubles for vital NGOs
Published Wednesday, 14 September, 2022 at 10:49 AM
Treasurer and Minister for Trade and Investment
The Honourable Cameron Dick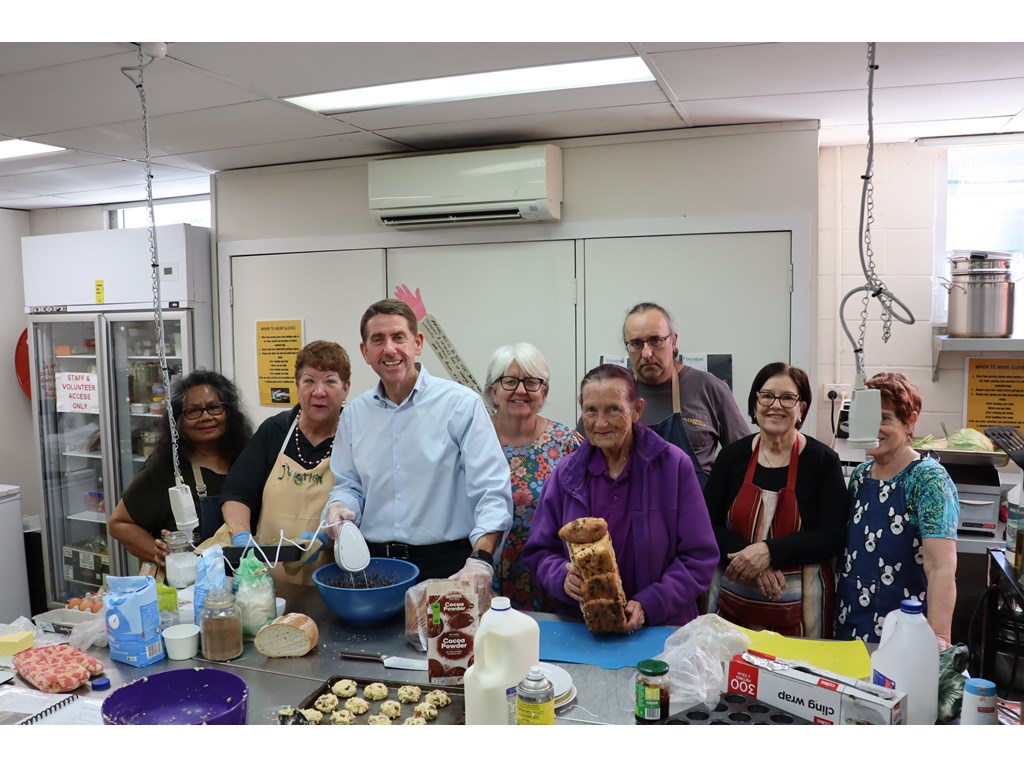 Hard-working staff at organisations like domestic and family violence shelters and disability support services will get additional support thanks to the Palaszczuk Government.
Treasurer and Minister for Trade and Investment Cameron Dick said increasing the 2022-23 indexation rate for non-government organisations to 5.07 per cent would almost double the rise in the value of contracts for critical support organisations, increasing them by an additional $50 million.
"The frontline staff at these critical support organisations deliver vital services for some of the most at-risk Queenslanders," the Treasurer said.
"These organisations include community legal centres, domestic and family violence shelters, emergency care and accommodation services for at-risk children, and homelessness and disability support organisations.
"Across Queensland, people know the vital services delivered by names like the Salvation Army, Meals on Wheels and St Vincent de Paul.
"But this change will also help organisations like YFS in Logan and here at the Yeronga Community Centre.
Minister for Communities and Housing Leeanne Enoch said this well-deserved pay rise would help ease some pressures on workers in the community sector.
"These services are vital to supporting and protecting our most vulnerable individuals," Minister Enoch said.
"Every effort will be made to ensure this payment is made quickly as part of the contractual arrangements departments hold with NGOs.
"This fantastic outcome follows the Palaszczuk Government's record $115.8 million funding boost over four years to the Neighbourhood and Community Centre sector in this year's State Budget, which has delivered the largest ever boost to NCC base operational funding."
Minister for Children, Youth Justice and Multicultural Affairs Leanne Linard welcomed the announcement saying the increase will make a significant difference to stakeholders in a range of sectors.
"The sector raised their concerns about rising cost of service delivery. We listened to their concerns and today we can announce this meaningful outcome," Minister Linard said.
"Our service providers work every day to deliver quality outcomes for vulnerable children and young people across the state."
Minister for Transport and Member for Miller Mark Bailey said the Yeronga Community Centre was a prime example of the great work done by community-based non-government organisations.
"The dedicated staff and volunteers at Yeronga Community Centre go above and beyond in assisting our local community, so I'm sure this change will be welcomed news," Mr Bailey said.
"Through the pandemic their smiling faces were there to help, whether it was for mental health services, community classes or for one of over 20,000 meals made for those who needed them.
"More recently, the centre was a safe and dry place to rest during the floods and hosted a range of support services including Services Australia, Lifeline, the Red Cross and Salvos to help people as they recovered. The crew also worked around the clock to prepare food for volunteers on the ground and package essentials for those who had lost everything.
"I can't thank them enough for their big hearts, magnificent work and ongoing generosity for the people of my community in both the good times and the bad."
QCOSS CEO Aimee McVeigh said the increase would provide welcome relief to the community services sector, which worked day-in, day-out to help Queenslanders in need.
"This extra funding will go towards covering wages, superannuation, transport, IT and other essential operational costs," Ms McVeigh said.
"By increasing the 2022-23 indexation rate from 2.88% to 5.07%, the Government has demonstrated its support for the outstanding and important work done by our sector, which is currently facing unprecedented levels of demand across the state.
"This will help community services workers to continue to meet the needs of Queenslanders."
Executive President of The Services Union Jennifer Thomas said frontline workers in the community and disability sector had supported Queenslanders not just through the pandemic, but through the response to natural disasters as well.
Increasing the indexation rate will provide direct support to our hard-working members, Ms Thomas said.
"Many women are working in the sector, who are feeling the cost-of-living pressures.
"We welcome this increase for these members who deserve to be valued for the work they do in every day in our communities."
As part of the 2022-23 Budget, the Treasurer met with the Queensland Council of Social Services (QCOSS) and committed Queensland Treasury to work with them to review the methodology for setting the NGO indexation rate.
The current indexation change will progress ahead of the review's outcomes.
The review is expected to be completed later this year, with any changes incorporated into the 2023-24 indexation rate.
Media Contact: Geoff Breusch 0417 272 875