Best ideas sought for sustainable Queensland biz, communities and jobs
Published Saturday, 20 August, 2022 at 09:00 AM
Minister for the Environment and the Great Barrier Reef and Minister for Science and Youth Affairs
The Honourable Meaghan Scanlon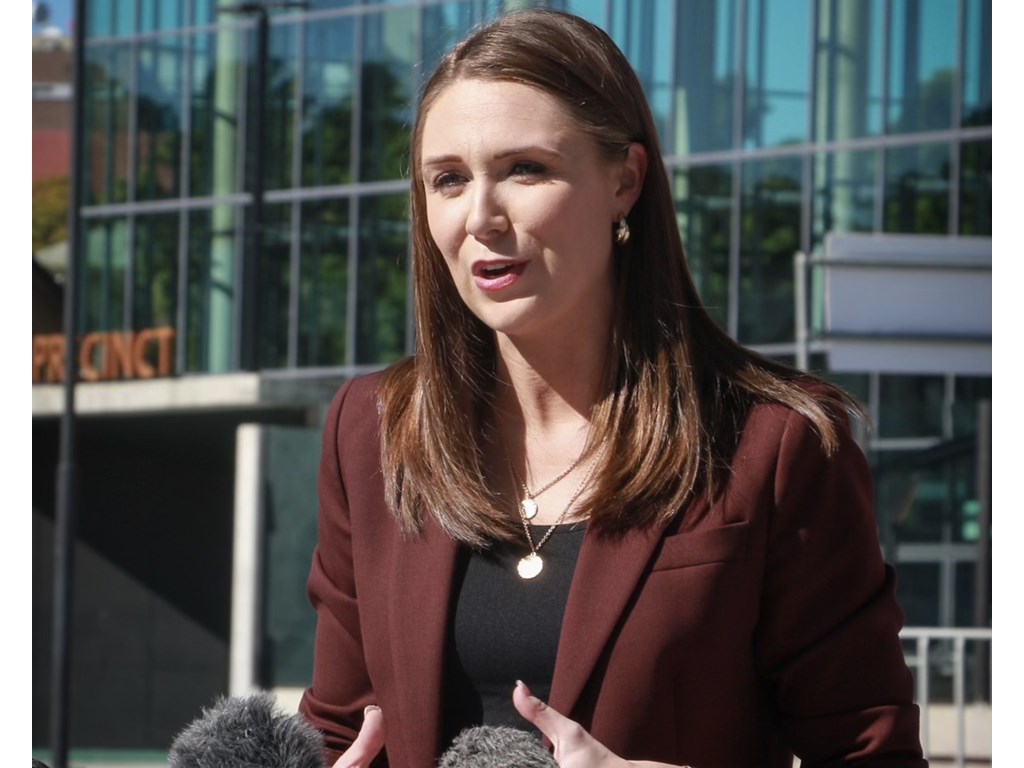 Queensland's innovators and entrepreneurs are being encouraged to pitch their best solutions to help businesses and communities reduce emissions, transition to renewable energy and support good jobs.
Environment Minister Meaghan Scanlon today announced expressions of interested have opened for the Palaszczuk Government and Queensland Chief Entrepreneur's pilot Low Carbon Accelerator Program which will work with Queensland's most dynamic entrepreneurs to develop products and services for a sustainable future.
"Business and communities have made it clear – they want to join our government in taking action on climate change," Minister Scanlon said.
"And it's our state's brightest minds and best innovators that'll be key to helping them come up with and implement solutions that'll reduce emissions and protect our great lifestyle.
"I look forward to seeing those pitches come forward, and build on the more than $10 billion has been invested in Queensland renewables since 2015 and projects like our $500 million Land Restoration Fund.
Minister Scanlon said the accelerator program was open to businesses and entrepreneurs across various industries.
"There is increased momentum and focus on sustainability in industries such as tourism, built environment, energy, resources, manufacturing, transport and our agriculture and food systems.
"I encourage all innovators across Queensland, including in regional and remote communities, with big ideas to reduce our carbon footprint to apply to join the program today."
Queensland Chief Entrepreneur Wayne Gerard said the Low Carbon Accelerator Program would the program aims to identify climate-related challenges that can be solved by Queensland companies, helping to reduce our use of fossil fuels or the impact of climate change on our communities, environment and economy while providing long term benefits for all Queenslanders.
"The program will also help to position Queensland as a leading global climate solutions hub, to attract talent, investment and creating jobs for more Queenslanders," Mr Gerard said.
The Low Carbon Accelerator Program comprises three stages of support with one competitive application process. The stages include:
Stage One –20 participants will be invited to complete a two-day selection bootcamp where they will receive support, mentoring sessions, critical business feedback and be assessed for potential to advance to Stage Two.
Stage Two – 10 participants will receive $10,000 to direct resources over a six-week period to develop a robust business plan and secure a contract with an established industry partner.
Stage Three – 5 participants will be offered a funded Proof of Concept (pilot) opportunity, and receive grants of between $20,000 to $80,000, matched 1:1 by their industry partner.
The Program will culminate in a final showcase event that will celebrate the completion of the program and demonstrate the outcomes achieved.
The Program is being managed by Innovation Architects on behalf of the Queensland Government.
Innovation Architects are bringing together experts in climate change and business from a range of industries including Expert-in-Residence, Charlotte Connell from Climate Salad, to provide the highest level of support for participants.
Further information on the Low Carbon Accelerator Program is available here: Low Carbon Accelerator (lowcarbonqld.com)
ENDS
Media contact: Francis Dela Cruz - 0420 592 078