Palaszczuk Government releases rail plan
Published Tuesday, 02 August, 2022 at 09:08 AM
Minister for Transport and Main Roads
The Honourable Mark Bailey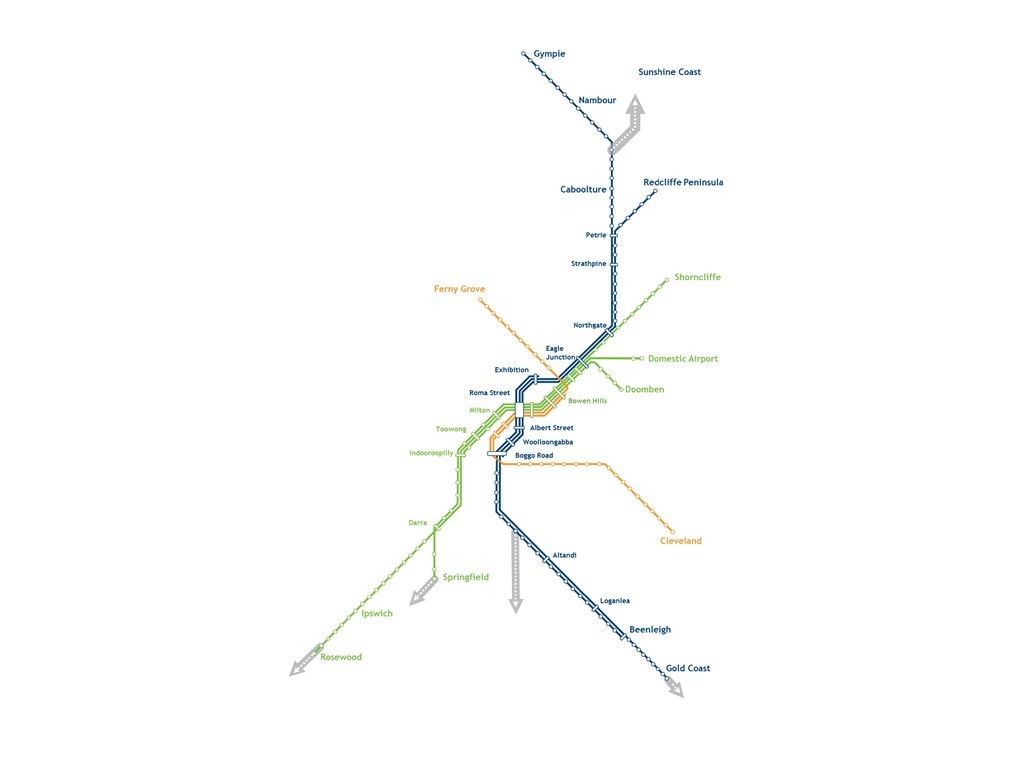 The Palaszczuk Government has today released its blueprint for how the South East Queensland rail network will be transformed after the opening of Cross River Rail.
Transport and Main Roads Minister Mark Bailey said the South East Queensland Rail Connect plan showed just how trains would move when Cross River Rail opened.
"The Palaszczuk Government has been carefully and progressively making the sorts of investments in rail that will completely transform the way we travel throughout the South East of this state," Mr Bailey said.
"In 2025, the first underground rail system in the state's history will be built paving the way for faster, more frequent services, but we aren't just building Cross River Rail, we're building a brand new network.
"This network will be a change for Queenslanders, but it will open the door for future investment and timesaving timetable changes to help Queenslanders get home sooner and safer.
"The rail connect plan is headlined by projects like the Beerburrum to Nambour and Kuraby to Beenleigh track duplications, Gold Coast Light Rail stage three, station upgrades across all of Queensland, plus the manufacture of 65 brand new trains in Maryborough.
"Bringing all of these projects together is a new modern signalling system and implementation of state-of-the-art Platform Screen Doors for underground stations, a world leading technology used on the subway networks of Europe and Singapore, which will allow us to run more services, more often, all while improving safety."
Mr Bailey said the new plan would open up new public transport opportunities for many residents and visitors to South Eastern Queensland by establishing a new three sector network.
Sector One will create a north-south spine connecting the northern and southern regions through the Cross River Rail tunnel from Varsity Lakes and Beenleigh to Redcliffe Peninsula and Nambour.
Sector Two will comprise services from Rosewood, Ipswich and Springfield through Central to Doomben, the Airport and Shorncliffe.
Sector Three will operate from Ferny Grove through Central and Southbank to Cleveland.
All trains will run through Roma Street either through the existing station or the new below ground Cross River Rail station.
"This will be a big change for some customers, but presents many opportunities especially when considering the sheer level of investment and good jobs that will be supported," Mr Bailey said.
"Cross River Rail is already supporting more than 1700 Queensland subcontractors and will support 7700 jobs over the life of the project, while the Queensland made Train Manufacturing Program and rollout of the European Train Control System will support thousands of jobs over the life of the programs.
"There's nothing that helps Queenslanders tackle the cost of living more than having a strong pipeline of work on Queensland soil."
Mr Bailey said the incredible rail revolution underway across Queensland would deliver for all commuters.
"More than 80,000 people migrated to Queensland in the past two years, and this investment shows we are at full throttle, planning, building and delivering a world-class rail network for the state," Mr Bailey said.
"Our rail revolution is all about building for growth and providing a legacy of infrastructure for generations of Queenslanders to come.
"The new network we build now will be the network Queensland kids and Olympic-goers will remember.
"Our four-year road and transport plan includes $7.154 billion in funding towards this ambitious near $20 billion pipeline and we're proud to be investing in the network at record levels.
"On top of this, the Palaszczuk Government is fully funding the $5.4 billion Cross River Rail project.
"The pipeline includes major projects like this, as well as those in the planning phase like the Direct Sunshine Coast line (formerly CAMCOS), Springfield to Ipswich and Salisbury to Beaudesert.
"When we came into office, our rail network had been neglected by the previous Newman Government through funding cuts and the buying of disability non-compliant overseas trains.
"It's been a long road to turn things around, but Queenslanders now have faith that our rail revolution is on track."
To view the plan, visit https://www.tmr.qld.gov.au/About-us/Corporate-information/Publications/
Queensland's rail pipeline:
$5.4 billion Cross River Rail
$7.1 billion Queensland Train Manufacturing Program (including Ormeau stabling and maintenance facility)
$2.6 billion Logan and Gold Coast Faster Rail Project to upgrade tracks and stations between Kuraby and Beenleigh
$1.2 billion Gold Coast Light Rail stage three
$764.3 million European Train Control System rollout
$275.7 million for Automatic Train Operation and Platform Screen Door fitment on New Generation Rollingstock
$550.8 million Beerburrum to Nambour upgrade (stage 1)
Over $500 million South East Queensland Station Accessibility Upgrades Program
$360 million Park n Ride upgrade program
$374.1 million European Train Control System train fitment
$20 million Salisbury to Beaudesert business case
$15 million Brisbane to Toowoomba passenger rail business case
$6 million Direct Sunshine Coast line planning study
$2.5 million Springfield to Ipswich rail corridor study
$371.1 million smart ticketing
ENDS
MEDIA CONTACT: Joe Ogilvie - 0423 184 412