Growers urged to book early to secure vital pollination services
Published Friday, 29 July, 2022 at 02:00 PM
Minister for Agricultural Industry Development and Fisheries and Minister for Rural Communities
The Honourable Mark Furner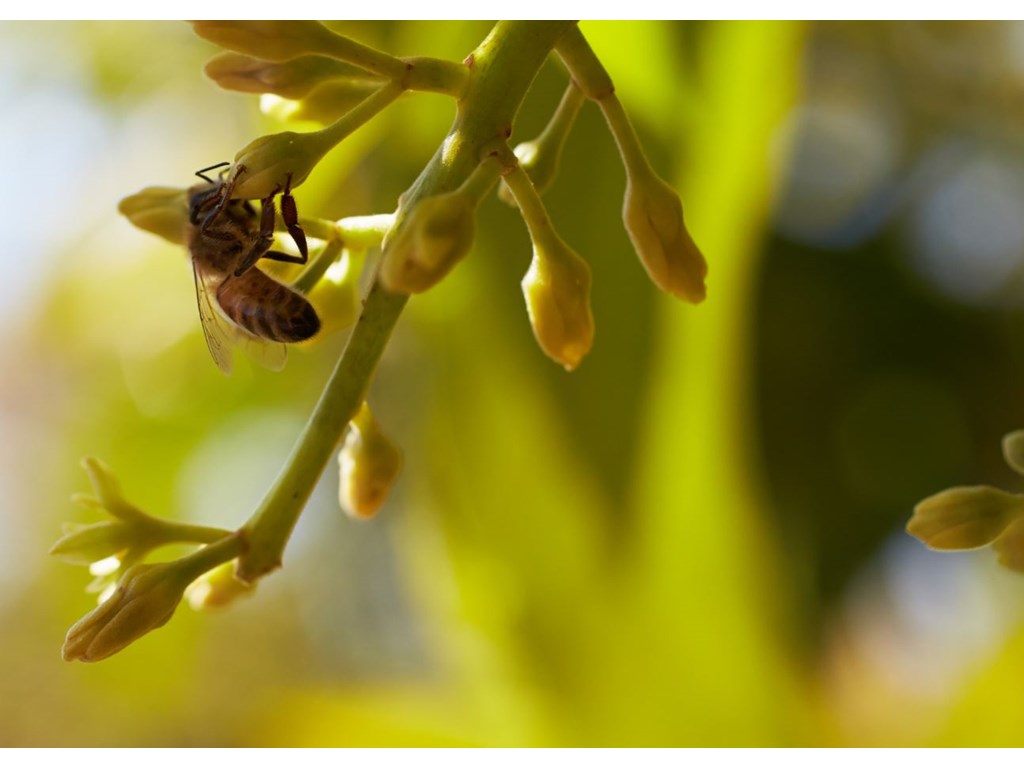 Bees play a vital role in crop pollination. Image courtesy of Queensland Beekeepers Association.
Queensland growers who engage beekeepers for pollination services need to make arrangements for a local supply now ahead of the growing season.
Minister for Agricultural Industry Development and Fisheries and Minister for Rural Communities Mark Furner said the threat of varroa mite made it even more critical to source local bees.
"Under current restrictions, bees and hives from New South Wales cannot be brought into Queensland," Mr Furner said.
"Anybody who usually sources bees from interstate for pollination is encouraged to engage with local Queensland-based beekeepers for these services.
"Our agricultural industries support hundreds of thousands of good jobs right across the state, and our biosecurity support it vital in supporting those good jobs.
"Biosecurity is everyone's responsibility to ensure our horticultural industries, which rely heavily on bees for pollination, are protected."
Secretary of the Queensland Beekeepers' Association Jo Martin said it was a critical time for the beekeeping industry and urged growers to consider how they could support beekeepers to maintain bee biosecurity responsibilities.
"If you require hives from multiple beekeepers, ensure you are consulting with the beekeepers on hive placement and encourage beekeepers to undertake mite surveillance checks and report their findings to the Bee 123 app, prior to the arrival of hives on farm," Ms Martin said.
"Growers that generally source bees from interstate should contact their grower industry body in the first instance if they need to source bees for pollination.
"The Queensland Beekeepers' Association supports growers and can connect them with Queensland beekeepers."
Detailed information on varroa mite and Queensland's response is available at daf.qld.gov.au/varroa and daf.engagementhub.com.au/varroa-mite. To report the health of hives, use the Bee 123 form on the Survey 123 app.
ENDS
Media contact: Ron Goodman 0427 781 920