Kurtjar People's native title to help enshrine knowledge of elders
Published Tuesday, 26 July, 2022 at 02:34 PM
Minister for Resources
The Honourable Scott Stewart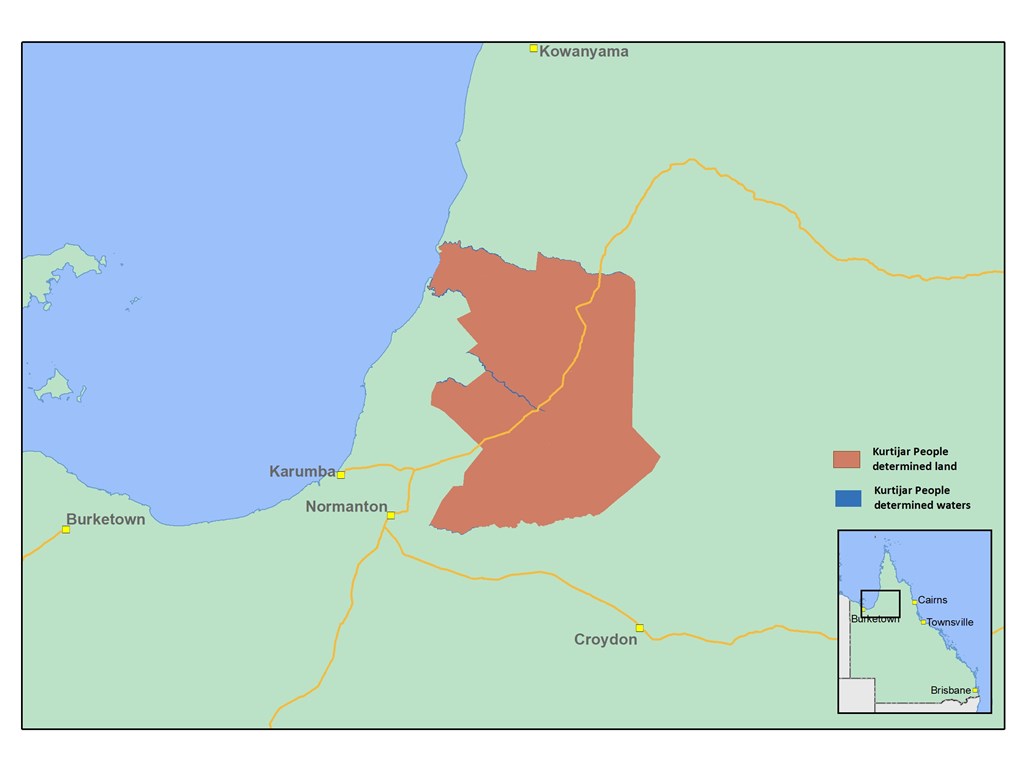 The Gulf Country's Kurtjar People will continue to protect their land and pass on their knowledge after an historic native title determination near Normanton today.
Kurtjar traditional owner Fred Pascoe said the Federal Court's decision to recognise native title rights over more than 1.2 million hectares of land was important for the past, present and future of his people.
"We've got sacred sites in this area, we've got deceased family members that are buried in that country and this gives us a chance to protect those sites, to protect that country," Mr Pascoe said.
"It also gives us a chance to teach our young ones coming up that this is their country as well, and they've got the right to enjoy that country, but they've also got the responsibility of looking after it.
"To me that is the most important aspect of the determination."
The Federal Court recognised the Kurtjar People's non-exclusive native title rights over land and waters stretching from the east of Normanton up to the north-west Yagoonya.
Acting Resources Minister Mark Furner said the determination hearing held at Delta Downs Station reinforced the Kurtjar People's long and continuing connection to country.
"From today onwards the Federal Court formally recognises what the Kurtjar People have always known – that native title rights exist, and will continue to exist, over these lands and waters in the Gulf Country," Mr Furner said.
"Native title is vital for Queensland's pathway to reconciliation as it can assist to preserve indigenous culture, values and traditions."
Aboriginal and Torres Strait Islander Partnerships Minister Craig Crawford said the Palaszczuk Government is committed to acknowledging First Nations peoples as the traditional owners of the land.
"I congratulate the Kurtjar People on reaching this significant milestone which will help ensure their traditions and values are respected and preserved for future generations," Mr Crawford said.
"The Palaszczuk Government will continue to work with First Nations people to recognise their rights as traditional owners, with native title now recognised in more than 30 per cent of our state.
Mr Pascoe said his people would look to get back on country and connect with their ancestors following the determination.
"Obviously we've got to go out and further enshrine the knowledge our elders have," he said.
"We were lucky to have a handful of elders left that knew our sites and stories. We've got to protect that, and we will keep passing that knowledge on to our younger generation.
"We're looking forward to getting back out there on country, sitting down in the bush, and feeling the spirits of our old people and of that country. It will certainly be a blessing."
Native title is recognised over more than 536,000 square kilometres of land in Queensland, with about 305,000 square kilometres currently subject to native title claims.
ENDS
Media contact: Ruby Wallace 0415 476 743