$1.4 million in grants to help Queensland exporters take off
Published Thursday, 07 July, 2022 at 02:00 PM
JOINT STATEMENT
Treasurer and Minister for Trade and Investment
The Honourable Cameron Dick
Assistant Minister for Tourism Industry Development
Mr Michael Healy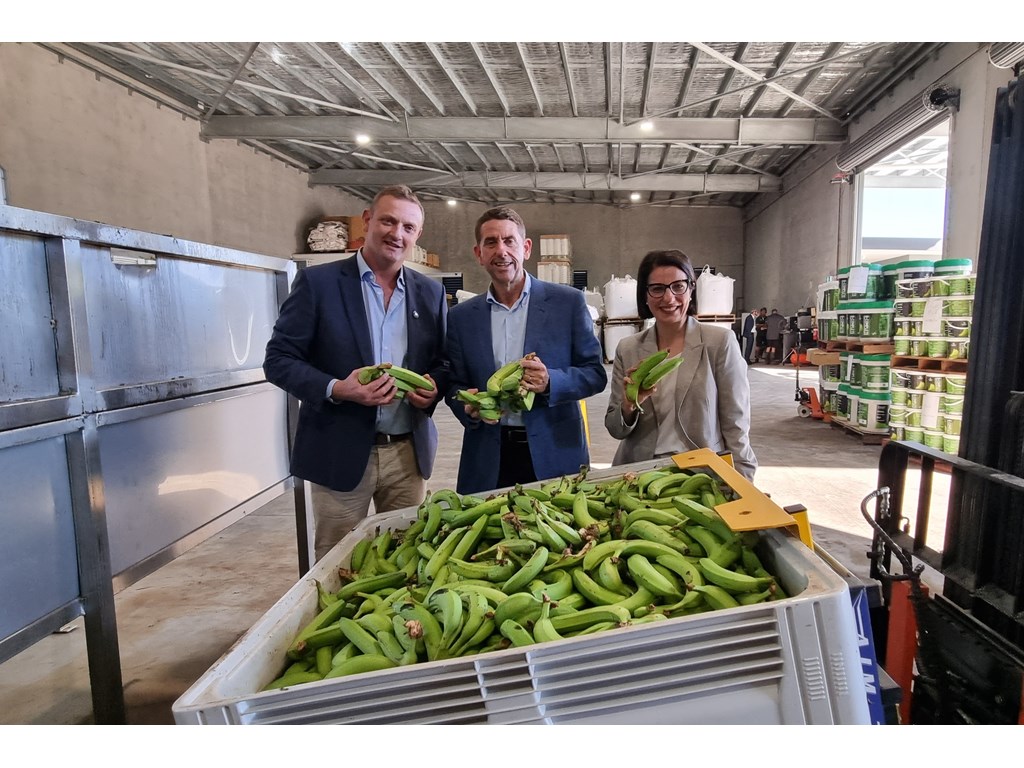 Sixty Queensland exporters looking to access new global markets will share in $1.4 million through the Palaszczuk Government's New Market Program.
Treasurer and Minister for Trade and Investment Cameron Dick said the grants will allow great Queensland businesses to tap into valuable overseas export opportunities.
"Our New Market Program is about taking Queensland to the world," Mr Dick said.
"Delivered through Trade and Investment Queensland, this program offers matched grants of up to $25,000 to export-ready Queensland businesses.
"This funding can be used to produce promotional collateral, for freight, to assist with sample distribution and market-specific certifications, or to attend international tradeshows.
"These grants can be the link between a factory in Cairns and the facilitation of a multimillion-dollar deal and new Queensland jobs.
"Increased trade and overseas investment are key to Queensland's prosperity," he said.
"As global economies look to recoup and recover from the impacts of COVID-19, the importance of trade and investment has never been greater."
Cairns' Banana Feeds Australia are one of this year's successful New Market Program Grant recipients.
Director John McArthur said the funding will help the business further progress their export strategy in Europe.
"We produce a 100 per cent natural equine and canine supplement called B-Complete for improving the gut health, performance, well-being and general condition of horses and dogs, using locally sourced green bananas," Mr McArthur said.
"We're excited to make inroads into the European market, and are also hopeful clients in the UAE, who've been impressed with our 100 per cent natural green banana supplements, will soon become an important export market as well."
Member for Cairns Michael Healy said the region's product offerings were ready-made to capture the imagination of the world.
"Far North Queensland businesses are unique and visionary, and there's a real appetite internationally to purchase our products," Mr Healy said.
"Like we're seeing with Banana Feeds Australia, and other local New Market Program recipients such as Mainie Australia and MFC Safe, our businesses are ready to extend their reach, and these grants are helping them make it happen."
Since being introduced in 2021, the New Market Program has seen 87 Queensland businesses share in almost $2.2 million.
Mr Dick said Queensland is the driving force growing Australia's exports.
"Australian exports have risen more than 30 per cent the past year, and Queensland is currently generating one in three of those export dollars," he said.
"Over the past three years, Trade and Investment Queensland has helped Queensland businesses achieve an annual average of 356 commercial outcomes, deals that together are valued at more than $1 billion per year."
New Market Program 2022 recipients:
2Censor (Mackay)
3 Dot Digital (Brisbane)
Advanced Mobility Analytics Group (Brisbane)
Aim Lab Automation Technologies (Brisbane)
All Fish For Dogs (Cairns)
Amazonia (Aust) (Gold Coast)
Ankgolf Logistics (Gold Coast)
AnteoTech (Brisbane)
Aqseptence Group (Brisbane)
Banana Feeds Australia (Cairns)
Belladotti (Sunshine Coast)
Brisbane West Wellcamp Airport (Toowoomba)
Burmon (Gold Coast)
Cake Equity (Gold Coast)
Corematic (Bundaberg)
Crockd (Gold Coast)
Effective Organics (Townsville)
Freeze Dry Industries (Sunshine Coast)
GB Operations (Sunshine Coast)
Golden Falafel (Gold Coast)
Gould Instruments (Townsville)
Granddad Jack's Craft Distillery (Gold Coast)
GravityFit (Sunshine Coast)
Healthcare Logic (Gold Coast)
Hive & Wellness Australia (Brisbane)
Honeyex Pty (Brisbane)
HomeGuardian (Gold Coast)
Huds and Toke (Sunshine Coast)
Indica Industries (Brisbane)
Infravision Technology (Sunshine Coast)
INFINA 8 (Brisbane)
Jasmin Skincare (Scenic Rim)
Jim's Jerky (Toowoomba)
John Paul International College (Logan)
Mainie Australia (Cairns)
MFC Safe (Cairns)
Microba (Brisbane)
Mining Skills Australia (Brisbane)
Missy Massey (Brisbane)
Morlife (Gold Coast)
My Offshore Team (Brisbane)
Mort & Co Meat (Toowoomba)
PERKii (Brisbane)
Physiotherapy Innovations (Logan)
Powerhouse Distribution (Townsville)
Redback Operation (Brisbane)
Revolution Aerospace (Brisbane)
RID Australia (Brisbane)
Rockfield Technologies Australia (Townsville)
Seipel Group (Brisbane)
SensaWeb (Brisbane)
Silver Sea Seafoods (Sunshine Coast)
SMA Marketing (Brisbane)
Smartstream (Brisbane)
Sobah Beverages (Gold Coast)
Sweet Potatoes Australia (Bundaberg)
Travello Pty (Brisbane)
VSPRY (Brisbane)
Vygo (Gold Coast)
Weightloss Solutions Australia (Gold Coast)
Trade and Investment Queensland is the Queensland Government's dedicated global business agency assisting exporters and promoting Queensland as the place to invest.
ENDS
Media contact: Ben Doyle 0400 775 561