Welcome to Tumoulin National Park
Published Friday, 01 July, 2022 at 02:00 PM
Minister for the Environment and the Great Barrier Reef and Minister for Science and Youth Affairs
The Honourable Meaghan Scanlon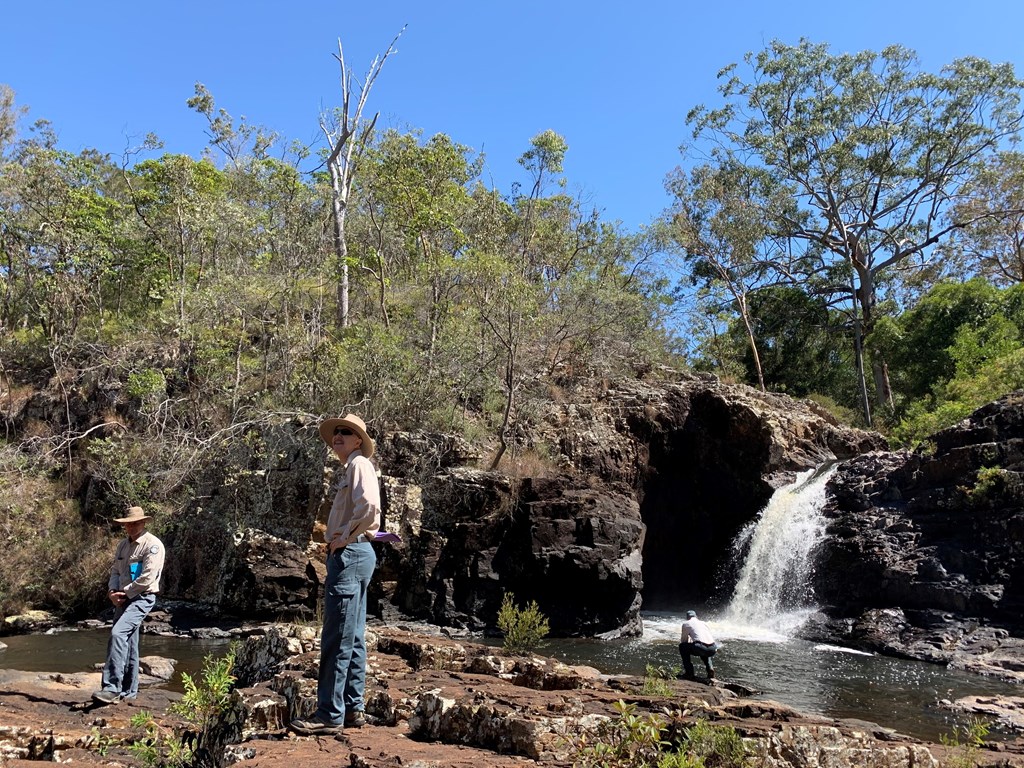 A forest reserve home to towering rose gums, red stringybark, threatened species and the winding Millstream River has become Queensland's newest national park.
Visiting Cairns today, Environment Minister Meaghan Scanlon said the former Tumoulin Forest Reserve is a reserve no longer, and will be a welcome addition to Queensland's protected area estate.
"The Palaszczuk Government is committed to expanding, protecting and conserving areas of high environmental value across the state," Ms Scanlon said.
"And to supporting the 17,000 indirect jobs and $2.6 billion economic impact our national parks support.
"That's why we announced in the budget, the single-largest investment ever into our national parks and why we've upgraded the 1,877 hectare forest reserve to national park status.
"Located about 77km south of Cairns, the former forest reserve has now been dedicated as the Tumoulin National Park, and that means everything in the park is protected.
"Tumoulin National Park has significant conservation values, including endangered remnant ecosystems containing wet sclerophyll forest.
"It is also home to a number of threatened species including the yellow-bellied glider, magnificent broodfrog and the southern species of rufous owl.
"I'd like to thank the Tree Kangaroo and Mammal Group for their ongoing efforts in protecting and monitoring populations of the yellow-bellied glider, which is a great example of citizen science."
Wildlife ecologist Dr John Winter has volunteered with the Tree Kangaroo and Mammal Group for years and said he was thrilled the reserve will now be a national park.
This was a joint proposal with the Wabubadda Aboriginal Corporation, as part of the Jirrbal Traditional Owners," Dr Winter said.
"The national park has rich and diverse natural and cultural values, and it is a prime example of how the Traditional Owners can co-manage the national park with QPWS and Partnerships.
"It is also known as Mungurru Wabu, which means glider forest, and it is a magnificent example of diverse habitats from high altitude rainforest to wet and dry sclerophyll on the doorstep of Ravenshoe."
Minister Scanlon said the Palaszczuk Government had locked in $262.5 million in funding over four years for the ongoing delivery of the ten-year Queensland's Protected Area Strategy to support the state's national parks and other protected areas.
"This investment follows the initial approval of $60 million when the strategy was released in October 2020," she said.
"Our protected area strategy is supporting the growth and better management of natural, cultural and heritage values of our protected areas.
"More than 14.2 million hectares across Queensland is now protected, including national parks, conservation parks, special wildlife reserves and nature refuges."
Tumoulin National Park fast facts:
The Jirrbal people are the Traditional Owners of Tumoulin National Park and they have an intimate knowledge of traditional country
It is endangered wet sclerophyll forest restricted to areas above 600m in far north Queensland
Yellow-bellied gliders eat sap only from red stringybark trees, along with insects, pollen and nectar

They are particularly vocal and many calls can be heard at night

The magnificent broodfrog's range is limited to areas in and near the new Tumoulin National Park
ENDS
Media contact: Francis Dela Cruz - 0420 592 078