Rogue fishers to pay the price in Queensland
Published Friday, 01 July, 2022 at 12:26 PM
Minister for Agricultural Industry Development and Fisheries and Minister for Rural Communities
The Honourable Mark Furner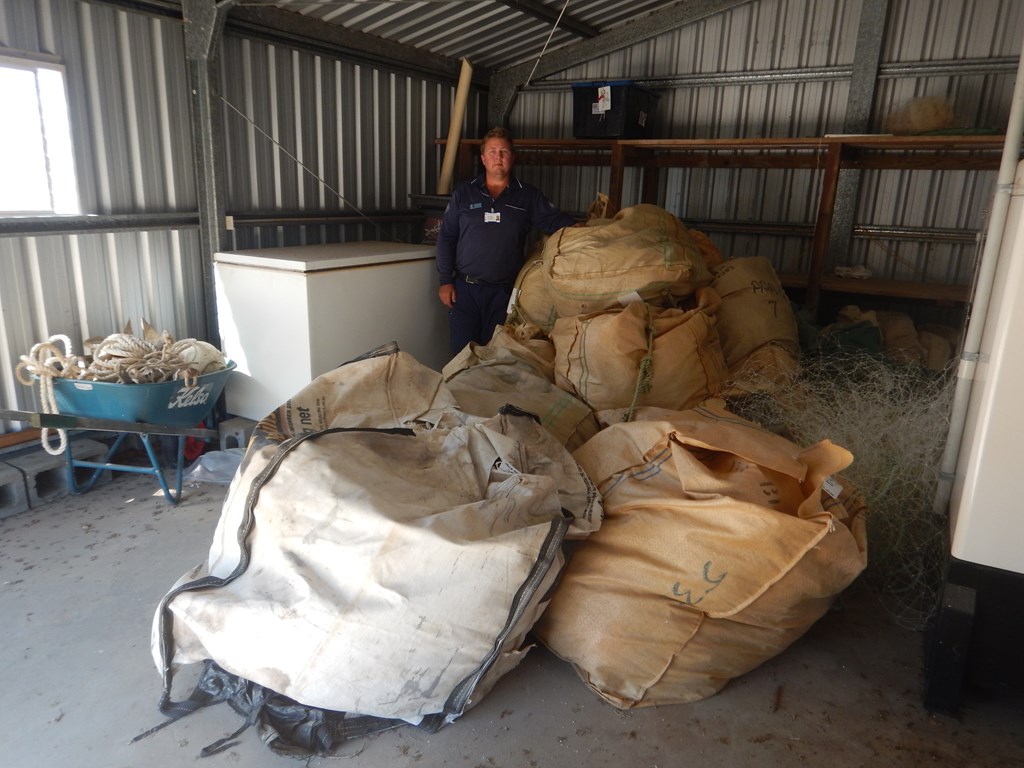 QBFP District Officer Karumba Loren Horn with seized nets.
The Palaszczuk Government has recommitted to its Sustainable Fisheries reforms and vowed to come down hard on rogue fishers who think they can flout the rules.
Minister for Agricultural Industry Development and Fisheries and Minister for Rural Communities Mark Furner said the State Budget committed a further $28.1 million over three years to the ongoing 10-year Sustainable Fisheries Reforms.
"These reforms will ensure that our children and grandchildren still have fish to catch," Mr Furner said.
"We want a sustainable commercial fishing industry in this State, and we want a sustainable recreational fishing industry as well.
"These reforms are all about maintaining the stocks of fish that belong to all Queenslanders."
Mr Furner said illegal and black-market fishers were a direct attack on fish stocks and the wider fishing community.
"Most fishers do the right thing, but when people take fish illegally it is a slap in the face to every fisher who is doing the right thing, and the Palaszczuk Government won't stand for it," he said.
"We will keep the pressure on through enforcement measures and the great work of the Queensland Boating and Fisheries Patrol, and we will never go soft on illegal fishers."
Last month a commercial fisher was fined $25,000, forced to forfeit 16 fishing nets, and lost his licence for almost 10 months after pleading guilty to a range of charges in Normanton Magistrates Court.
The Queensland Boating and Fisheries Patrol (QBFP) brought 28 charges against the fisher relating to fishing breaches they detected in the southern Gulf of Carpentaria.
The species being targeted included Barramundi and King Threadfin Salmon.
Breaches included:
failing to mark set mesh nets used at night with white light at each end
using set mesh nets in foreshore waters while using mesh nets in a river or creek
using a net across more than half the width of a waterway
using set mesh nets in a river or creek with an excess length
using an excessive number of set mesh nets
failing to immediately release a mud crab
failing to ensure that everyone acting under the authority was complying with Fisheries laws.
Mr Furner said all fishers need to be aware of the laws that ensure the sustainability of our fisheries resources and comply with them.
"This prosecution is a warning that offending is not supported by our community and the penalties can be significant," he said.
For information on Queensland's fishing regulations, visit www.fisheries.qld.gov.au, call 13 25 23 or download the free 'Qld Fishing' app from Apple and Google app stores.
ENDS
Media contact: Ron Goodman 0427 781 920