Thank you, Queenslanders
Published Wednesday, 29 June, 2022 at 06:00 PM
Minister for Tourism, Innovation and Sport and Minister Assisting the Premier on Olympics and Paralympics Sport and Engagement
The Honourable Stirling Hinchliffe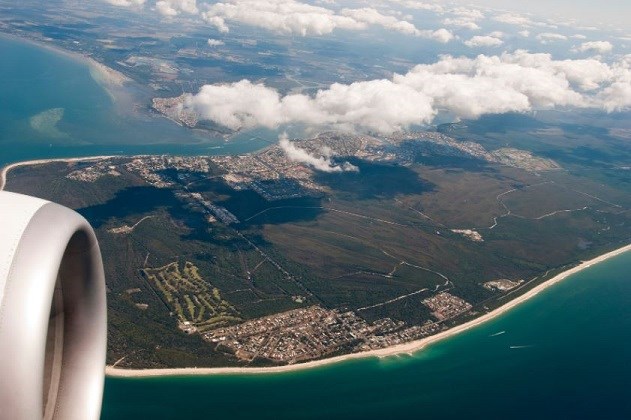 Queenslanders have backed the State's tourism industry like never before to deliver a record, nation-leading leisure visitor spend of $12.5 billion.
Tourism Research Australia data for the year to March 2022 shows overnight visitor expenditure in Queensland was up by 56 per cent on the previous year and more than 7 per cent higher than before Covid-19.
Tourism Minister Stirling Hinchliffe said Queensland's record tourism spend was higher than New South Wales and Victoria.
"Thank you to Queenslanders who've rallied behind the State's tourism operators to drive the industry's economic recovery," Mr Hinchliffe said.
"We owe our nation-leading tourism recovery to Queenslanders discovering the diverse world-class visitor experiences our own backyard has to offer.
"Queenslanders out-spent interstate travelers by 178 per cent for a total Queensland dividend of $17.8 billion, up 48 per cent on the previous year.
"For visitors and tourism operators alike, Queensland's visitor economy recovery is a vote of confidence."
The Whitsundays showed the biggest surge in domestic visitor spending, increasing 22.9 per cent on average over the three-year trend to $1.1 billion, followed by the Tropical North Queensland, up 18.8 per cent to almost $3 billion.
Rounding out the top five Queensland destinations for visitor spending growth are Southern Queensland Country, rising 10.7 per cent to $808 million, the Sunshine Coast up 5.7 per cent compared with 2019 to almost $3 billion and the Southern Great Barrier Reef increasing 5.1 per cent to $1.2 billion.
Mr Hinchliffe said the independent Tourism Industry Reference Panel's final Action Plan had set the scene for continued visitor growth.
"Adapting to meet visitor needs and delivering new experiences and new investment will be critical for staying relevant and reshaping our visitor economy towards 2032." he said.
"Queensland's unique visitor experiences are the envy of Australia and the world.
"Whether it's the breathtaking Great Barrier Reef or dinosaur fossils in the Outback, these are attractions found only in Queensland.
"One holiday is never enough to truly appreciate the rich diversity of Queensland's visitor experiences.
"There's so much more to see and do, now's the time to start planning your next Queensland getaway to explore and enjoy the best of what Queensland has to offer."
The latest Tourism Research Australia National and International Visitor Survey results are available at teq.queensland.com
Media: 0427 475 089