Cairns train station set for a revamp
Published Tuesday, 28 June, 2022 at 10:45 AM
Minister for Transport and Main Roads
The Honourable Mark Bailey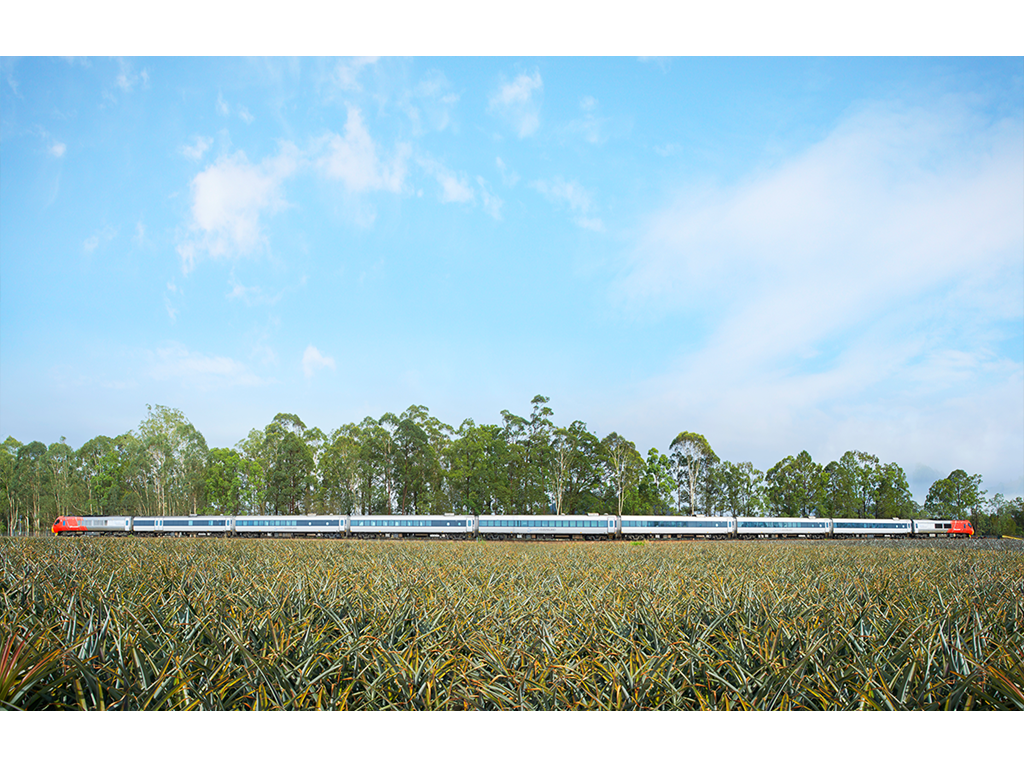 Spirit of Queensland
Cairns train station has been identified as a priority site for an overhaul, as part of a budget commitment to improve accessibility and the customer experience at regional stations.
Minister for Transport and Main Roads Mark Bailey said this year's budget saw the Regional Station Accessibility Upgrade Program expanded to include two additional stations.
"This enhanced program will see upgrades get underway at Cairns and Townsville stations, in addition to work continuing at Rockhampton, Maryborough West and Bundaberg stations," Mr Bailey said.
"Cairns station is a key regional rail hub that sees around 33,000 customer journeys each year, and the Palaszczuk Government is committed to improving these important facilities for locals and tourists alike.
"A $1.4 million feasibility study for Cairns station is currently being planned and is expected to be completed in 2023.
"The Palaszczuk Government's budget is one that delivers for all of Queensland, and this investment is just another example of that."
Member for Cairns Michael Healy said the current Cairns station opened in 1996 as part of the Cairns Shopping Centre .
"Our priority with this budget is to deliver the people of Queensland with better services, which is exactly what we will achieve through this proposal," Mr Healy said.
"Proposed improvements include a refurbished station precinct on the existing site with uplifts like customer lounges with improved seating, tables and air conditioning, breakout areas with device charging stations, an integrated travel centre and luggage check-in facility.
"A seating refresh, enhanced signage, service information screens, public announcement systems and new emergency help phones are also proposed throughout the station, significantly improving the customer experience.
"Queensland's iconic railways are at the heart of this state, and I'm pleased to see some of the state's oldest stations being revamped with a more modern look and feel.
"The Spirit of Queensland is a key form of travel tourism across the coastline of Queensland, and I encourage everyone to give it a try."
Member for Barron River Craig Crawford said Cairns station was also home to the Kuranda Scenic Railway.
"Celebrating its 131st birthday this year, the Kuranda Scenic Railway takes customers on a trip through Far North Queensland's heritage listed rainforest into the heart of Kuranda," Mr Crawford said.
"Before the pandemic about 73,000 people departed Cairns station on the KSR, so any future upgrades would significantly improve the experience and be warmly welcomed by locals and tourists alike.
"Upgrades may include installation of tactile ground indicators, handrails where required and an upgrade to the accessible toilets for enhanced customer comforts and a more modern look and feel.
"A new drop-off zone will also be considered that integrates with other public transport providers, for improved connections."
Assistant Minister for Train Manufacturing and Member for Maryborough Bruce Saunders said Queensland Rail was currently undertaking planning and technical studies for upgrades to Rockhampton and Maryborough West stations, while a feasibility study for Bundaberg station is expected to be completed in mid-2023.
"These are some of our most-frequented stations on Queensland Rail's regional network, and I look forward to them having more modern, accessible, customer-focused facilities for locals and visitors alike," Mr Saunders.
For more information, please visit www.queenslandrail.com.au
ENDS
MEDIA CONTACT: Joe Ogilvie - 0423 184 412