Entry ramp opens to traffic on Deception Bay Road interchange
Published Friday, 24 June, 2022 at 05:11 PM
Minister for Transport and Main Roads
The Honourable Mark Bailey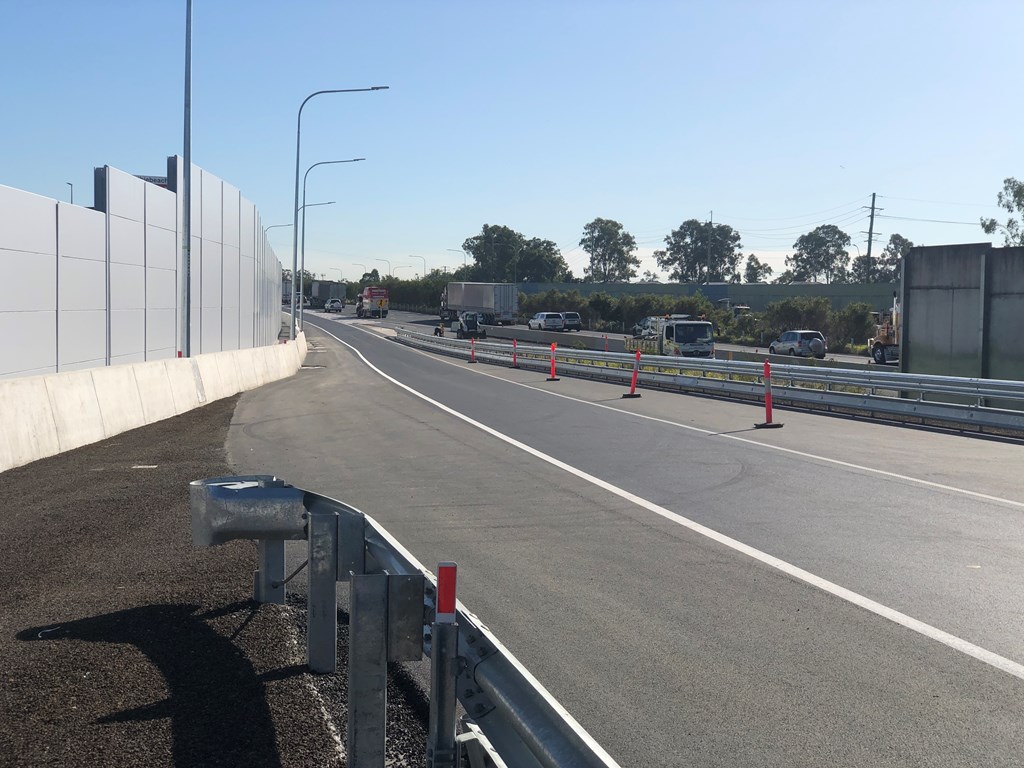 The Bruce Highway Upgrade – Deception Bay Road Interchange project has reached another milestone this week with the upgraded northbound entry ramp opening to traffic.
The jointly funded, $163.3 million upgrade will improve the highway with works on track for completion early next year, weather and construction conditions permitting.
The project includes building two new parallel bridges over the Bruce Highway, upgrading two signalised intersections on Deception Bay Road, increasing the length and capacity of existing entry and exit ramps, and providing active transport facilities for people walking and riding.
The existing heavy vehicle weighbridge facility will also be relocated with a new facility accessible via the upgraded interchange.
Major construction on the $163.3 million, Deception Bay interchange upgrade started in November 2020.
The project is jointly funded with the Australian Government contributing $130.64 million and the Queensland Government contributing $32.66 million.
For more information, visit www.tmr.qld.gov.au/projects/bruce-highway-deception-bay-road-interchange.
For up-to-date information on roadworks across the state, visit www.qldtraffic.qld.gov.au, call 13 19 40 or download the app.
Quotes attributable to Federal Infrastructure, Transport, Regional Development and Local Government Minister Catherine King:
"The opening of the upgraded northbound entry ramp is another step towards completing this major upgrade, which will make it safer and quicker for motorists to get home.
"This longer, wider entry ramp includes a new, 90-metre-long bridge over Little Burpengary Creek, and improves connectivity and travel times for motorists heading north.
"It is part of the 15-year, $13 billion Bruce Highway Upgrade Program which is aimed at improving safety, flood resilience and capacity along the highway between Brisbane and Cairns."
Quotes attributable to State Transport and Main Roads Minister Mark Bailey:
""I'm proud to see the new on ramp open seamlessly, which is difficult to achieve on such a major project in a live traffic environment.
"As one of Queensland's busiest highways, the additional capacity and safety this project will provide will be welcomed by locals, tourists and commuters alike.
"It's through our record road and transport plan that we can continue to deliver for the people of Deception Bay and beyond."
Quotes attributable to State Member for Kurwongbah Shane King:
"It's one milestone after another on this massive infrastructure project, as we continue to see works underway to build the new second bridge.
"We're doubling capacity across the highway making it easier, safer and quicker for people to get home and spend more time enjoying the great Queensland lifestyle.
"A big thank you to the crews who have persevered through challenging weather conditions and COVID outbreaks to keep this project on track."
Quotes attributable to State Member for Bancroft Chris Whiting:
"Not only is this project improving travel times through the area, but it is supporting good jobs in the area.
"About 270 good Queensland jobs are being supported at a time when it is most needed, not to mention the local suppliers and contractors that are retaining work.
"This milestone is big news for my constituents, and I can't forward to see that second bridge in place.
"Thank you to all drivers for their patience during the construction works."
ENDS
MEDIA CONTACTS:
MINISTER KING – NICK BEAVER 0419 709 266
MINISTER BAILEY – COURTNEY THOMPSON 0433 585 570