Budget drives fresh path for resources
Published Friday, 24 June, 2022 at 11:25 AM
Minister for Resources
The Honourable Scott Stewart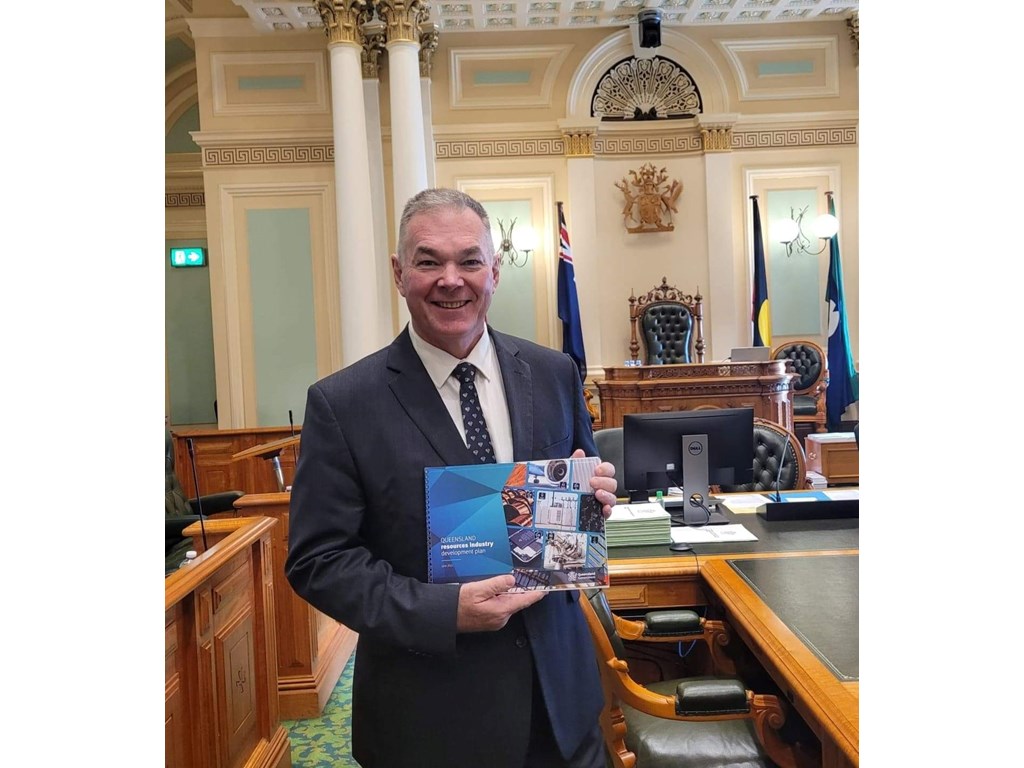 A State Budget pack of $68.5 million will boost Queensland's resources industry, including transforming the state's new economy minerals sector into a long-term pit-to-product industry.
Resources Minister Scott Stewart said this week's Budget was expected to inject millions into the discovery, development and manufacturing of the new economy minerals needed for renewable and advanced technology.
"This multi-million-dollar shot in the arm for the new economy minerals sector will fast track projects and the jobs and business opportunities for suppliers that come with them," he said.
"For decades, the resources industry has provided rock solid jobs for Queenslanders and royalties for state services including for our health workers, teachers, and police officers.
"This Budget investment will drive the next wave of new economy minerals projects and jobs as the world decarbonises.
"And in the 21st century, Queensland will do more than produce minerals for the world. We will process and manufacture with our rich mineral endowment, generating good high-skill, highly-paid, long-term jobs."
The Budget injection will drive key actions from the Queensland Resources Industry Development Plan released today. Key actions in the plan funded in the Budget include:
an additional $17.5 million over four years for exploration, with a focus on new economy minerals. This takes the total investment over five years to $22.5 million to find the future mines producing the minerals and metals that the world needs.
$10 million over two years for geoscientific research to find out more about identified deposits and potential new ways to mine them.
$5.7 million over three years to the Resources Centre of Excellence in Mackay to expand their existing training and business incubation service to support new economy minerals projects.
$5 million over two years for research to better define Queensland's new economy minerals potential.
$1.59 million to make mining and exploration assessment and approvals more efficient.
This is in addition to other recently announce measures, such as at least $10 million for a common-user new economy mineral processing plant in Townsville, initially for vanadium miners.
The Palaszczuk Government is committing to implement the 30-year-plan and its 43 actions across government. The plan addresses six key focus areas:
growing and diversifying the industry
strengthening environmental, social and governance credentials and protecting the environment
fostering coexistence and sustainable communities
ensuring strong and genuine First Nations partnerships
building a safe and resilient workforce and
improving regulatory efficiency.
To see the plan visit QRIDP https://www.resources.qld.gov.au/qridp
[ENDS]
Media Contact: Chris Lees 0434 859 940