Cruise ships return to Cairns for recovery
Published Friday, 17 June, 2022 at 12:01 PM
JOINT STATEMENT
Minister for Tourism, Innovation and Sport and Minister Assisting the Premier on Olympics and Paralympics Sport and Engagement
The Honourable Stirling Hinchliffe
Assistant Minister for Tourism Industry Development
Mr Michael Healy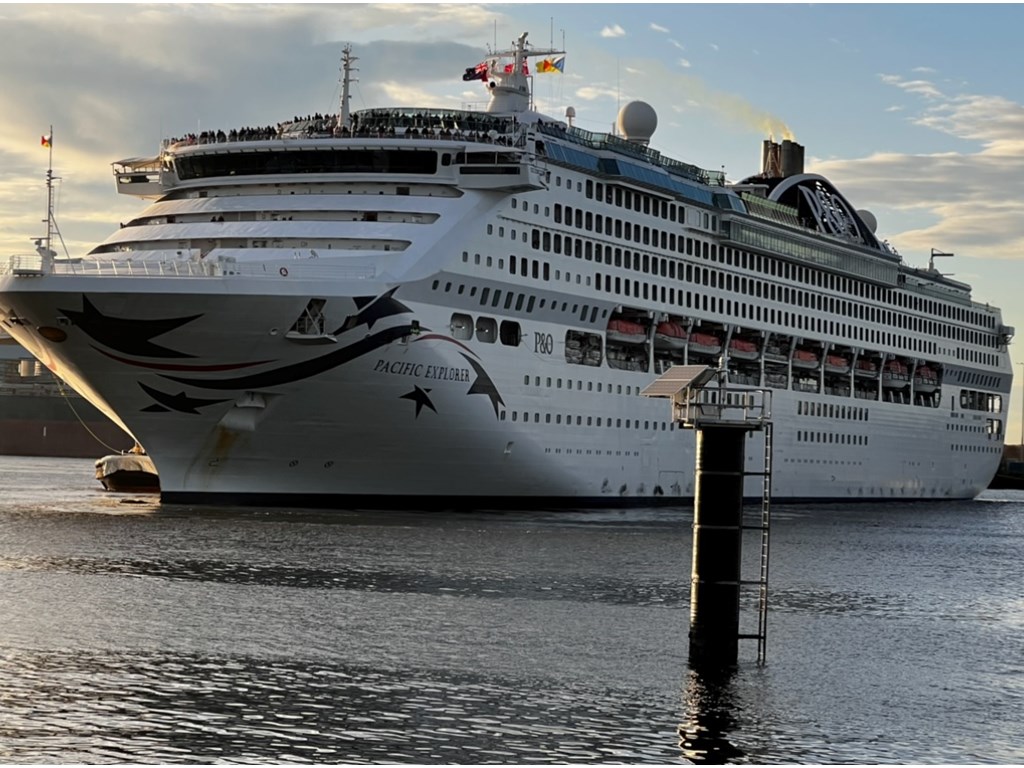 The Pacific Explorer will berth in Cairns this weekend for a two-day stay.
The first international cruise ship since the start of the Covid-19 pandemic will dock this weekend at the Port of Cairns for a two-day visit.
Member for Cairns and Assistant Tourism Minister Michael Healy said the Pacific Explorer was an important arrival.
"The Pacific Explorer's two-day visit is another very welcome green shoot of recovery for the visitor economy in the Far North," Mr Healy said.
"Cruise ship arrivals support local tourism and logistics jobs and before Covid-19 contributed a whopping $100 million to the Cairns visitor economy.
"With more ports and anchorages, great winter weather and more world-class onshore visitor experiences than any other State, Queensland is staking its place as Australia's cruise ship capital.
"This weekend's Pacific Explorer arrival will be the first international cruise ship to dock at the Port of Cairns in more than two years since the start of the pandemic.
"We know from experiences overseas since the pandemic, cruise ships are more focused on buying locally in ports of call and adding more local flavours to onboard menus.
"For regions like the Far North that means more opportunity to supply locally grown fresh tropical fruit, vegetables, and meat, in addition to fuel and other cruise ship provisions.
"The Palaszczuk Government is working closely with the cruising industry to grow the number of cruise ships visiting Queensland's iconic destinations including Cairns.
"I'm told bookings at the Port of Cairns are running hot with more than 70 cruise ships signalling their intention to follow the Pacific Explorer into port before New Year.
"It puts the Far North's cruise ship market on track to recover to where it was before the pandemic and delivering $1 billion every year to the Queensland economy."
The former Morrison Federal Government lifted its two-year exclusion of overseas flagged cruise ships from Australian waters in mid-April.
Logistically it can take three months or more to relocate cruise ships and prepare Australian itineraries.
Tourism Minister Stirling Hinchliffe said Cairns was well-prepared for the return of international cruise liners.
"The Cairns Shipping Development Project has expanded the shipping channel to make port access easier for large vessels like cruise ships," Mr Hinchliffe said.
"It puts Cairns in the pilots' seat to grow cruise ship tourism and help fast-track the region's economic recovery from Covid-19.
"Potentially, up to 140,000 passengers could be disembarking from the Cairns Cruise Liner Terminal in coming months for onshore tours and world-class visitor experiences."
Tourism Tropical North Queensland Chief Executive Officer Mark Olsen said the return of the cruise industry was eagerly awaited by Cairns operators offering day tours to explore the Great Barrier Reef and the world's oldest rainforest.
"Cruising is making a strong comeback in 2022 with 131 cruise ships scheduled to call at Tropical North Queensland ports including Port Douglas, Cooktown and Thursday Island over the next six months," he said.
Media: 0427 475 089