Gold Coast wins ATE 2023
Published Wednesday, 18 May, 2022 at 02:56 PM
Minister for Tourism, Innovation and Sport and Minister Assisting the Premier on Olympics and Paralympics Sport and Engagement
The Honourable Stirling Hinchliffe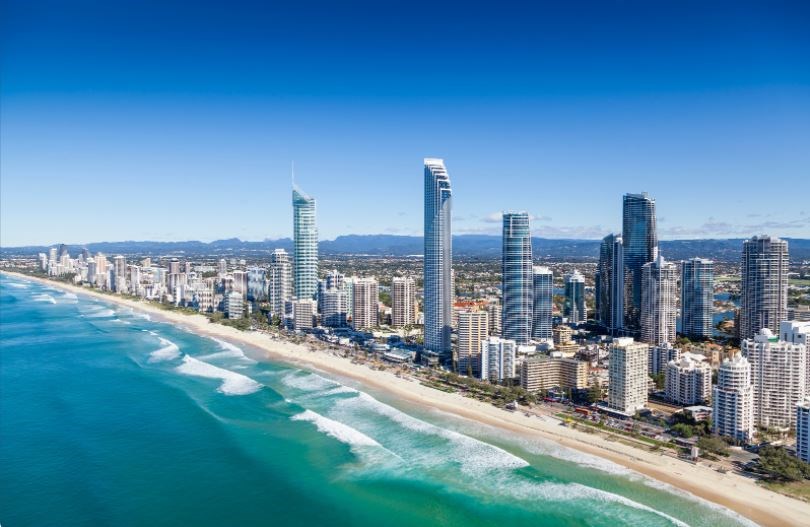 The Australian Tourism Exchange will meet on the Gold Coast in 2023
Queensland will host Australia's premier tourism conference, the Australian Tourism Exchange (ATE), with the Gold Coast today named the home of the 2023 event.
Tourism Minister Stirling Hinchliffe said the 43rd ATE would be at the Gold Coast Convention and Exhibition Centre from 30 April to 5 May 2023.
"This event will support local jobs and contribute $9 million to the Gold Coast's Economic Recovery Plan with potential longer-term economic benefits running into the billions," Mr Hinchliffe said.
"Next year, ATE brings together tourism operators and international travel buyers in the nation's favourite holiday destination.
"Up to 1,500 tourism professionals from Australia and the world will be on the Gold Coast for ATE, the main trade familiarisation event for inbound overseas tourism.
"The Gold Coast is a terrific destination to remind international buyers of Queensland's world-class tourism experiences and we know there is plenty of pent-up demand for global travel.
"Travel buyers are important on-sellers of tourism experiences to overseas travel agents who advertise and package up Queensland holiday itineraries for international visitors.
"As we rebuild the State's $6 billion-a-year international tourism industry, events like ATE on the Gold Coast are critical to bringing overseas visitors back to Queensland."
"ATE on the Gold Coast will help our tourism operators to build and maintain the buyer connections that keep Queensland visitor destinations top-of-mind for overseas travellers."
Destination Gold Coast CEO Patricia O'Callaghan said securing the event for the Gold Coast was a testament to the city's evolved infrastructure, connectivity, and experiential offering.
"We are thrilled to be partnering with Tourism Australia, Tourism and Events Queensland and the City of Gold Coast to deliver ATE23 in the heart of Australia's favourite playground that blends the perfect offering for both business and leisure travellers," Ms O'Callaghan said.
"The Gold Coast has gone through a significant transformation over the past two years with more than $1 billion in tourism investment in new attractions and experiences that our visitors have never seen before and 3,000 hotel rooms under way or completed.
"ATE23 will turbocharge recovery for Gold Coast's tourism sector and connect the city with a network of international buyers and sellers, but importantly stimulate economic activity for our 10,000 tourism operators and small businesses."
The Australian Tourism Exchange is a highly sought-after event by every Australian State and was last held on the Gold Coast in 2016.
Media: 0427 475 089