1000th vessel removed for Queensland's War on Wrecks
Published Tuesday, 17 May, 2022 at 03:00 PM
Minister for Transport and Main Roads
The Honourable Mark Bailey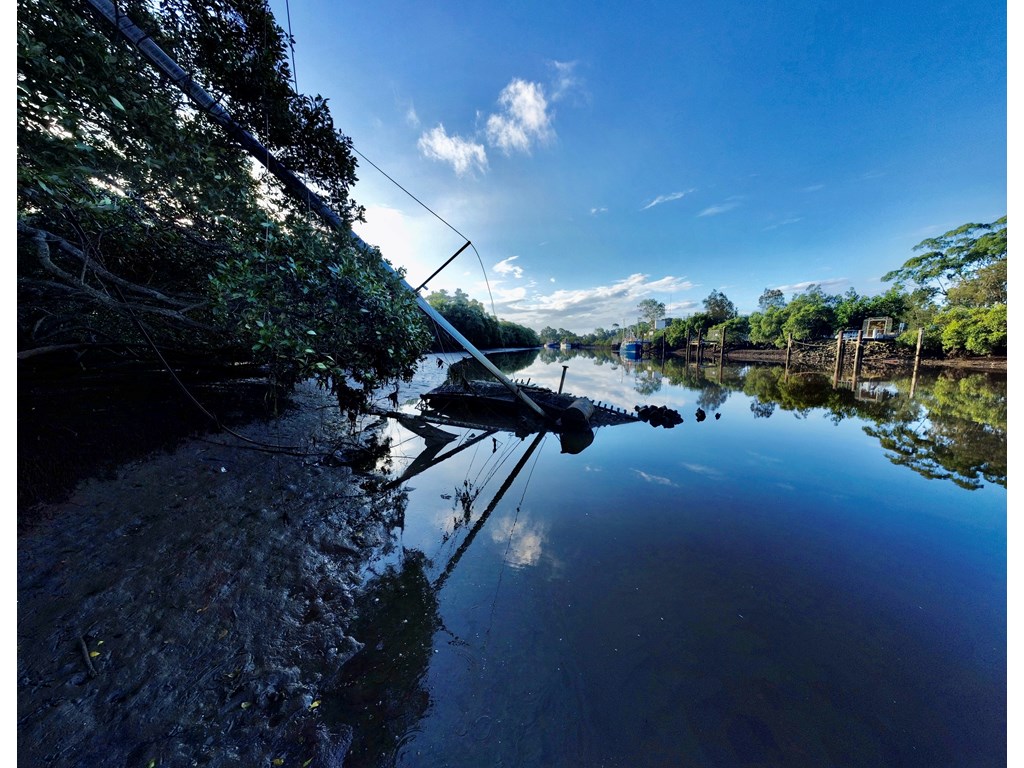 The 1000th vessel has been removed as part of the Palaszczuk Government War on Wrecks program from Cabbage Tree Creek at Shorncliffe.
Transport and Main Roads Minister Mark Bailey said it was an incredible milestone for the $20 million program which has been running for just over three years.
"The War on Wrecks program ensures that abandoned vessels do not become a blight on Queensland's pristine coastlines and waterways, with $20 million in funding ensuring we get the job done safely," Mr Bailey said.
"Since July 2018, we've removed a total of 999 abandoned watercraft from our beautiful Queensland waterways, and today we'll reach our 1,000th vessel."
The War on Wrecks program's 1000th vessel to be removed is a boat in Cabbage Tree Creek at Shorncliffe named Sonda.
Member for Sandgate Stirling Hinchliffe said Maritime Safety Queensland contractors would haul the boat out of Cabbage Tree Creek.
"The Palaszczuk Government's War on Wrecks program has proactively prevented numerous collisions on Queensland waterways," Mr Hinchliffe
"Not only has this sinking yacht become a local eyesore, it is also a navigational hazard for boaties using Cabbage Tree Creek.
"Hauling the boat out of the water is a win for safety on Cabbage Tree Creek and a win for the environment."
Member for Nudgee Leanne Linard praised the work of Maritime Safety Queensland in cleaning up our waterways.
"Cabbage Tree Creek is an important arterial for my community, servicing the bayside, through to Aspley and beyond," Ms Linard said.
"The hard work of crews is keeping Queensland waterway safe, especially after the recent floods which saw more than 3,000 tonnes of debris, and more than 140 pontoons and 40 boats removed from the Brisbane River.
"Now they're continuing to pushing ahead with our War on Wrecks."
Mr Bailey said owners were responsible for the repair or removal of their damaged vessels from Queensland waterways.
"MSQ always seeks to recover the cost of salvage operations from the owners of wrecked or abandoned boats where they can be identified," he said.
"Importantly, the War on Wrecks Taskforce is taking a proactive approach by investigating strategies to stop boats becoming wrecks in the first place."
ENDS
MEDIA CONTACT: Courtney Thompson -0433 585 570