Racing gives record $1.9 billion boost to Queensland economy
Published Friday, 29 April, 2022 at 09:15 AM
Minister for Education, Minister for Industrial Relations and Minister for Racing
The Honourable Grace Grace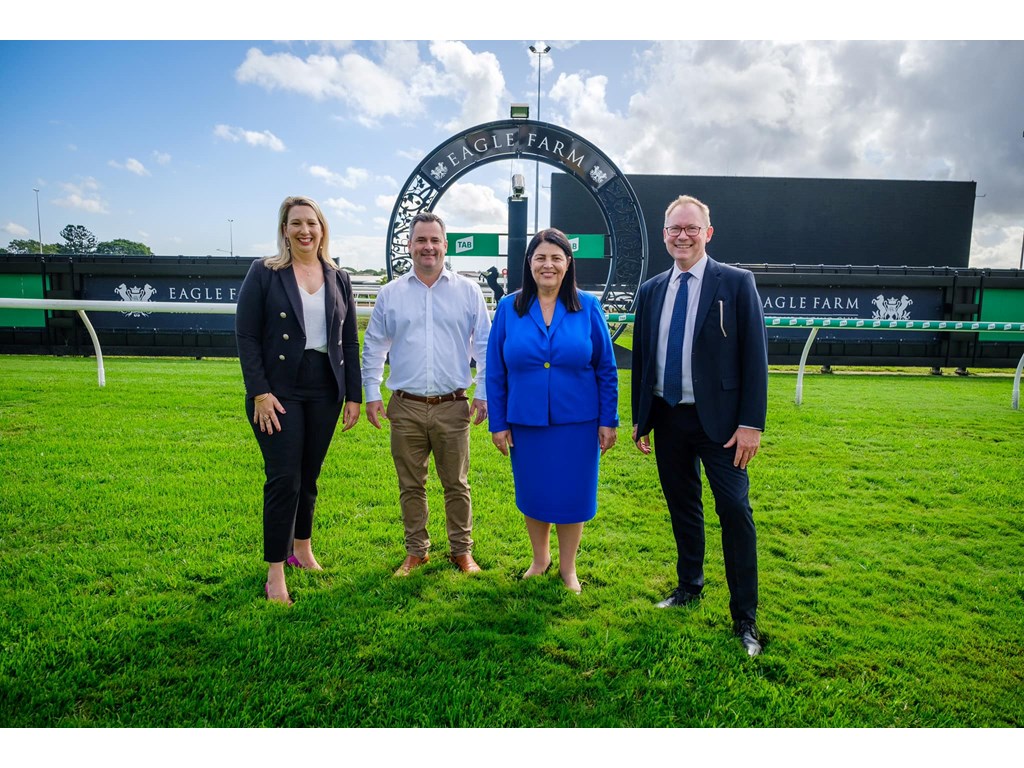 The economic contribution of the Queensland racing industry has soared 60% under the Palaszczuk Government to a record $1.9 billion, with a new report released today showing the industry supported nearly 14,000 jobs in the last financial year alone.
Racing Minister Grace Grace made the announcement at Eagle Farm Racecourse, where preparations are being finalised ahead of Treasury Brisbane Guineas Day, kicking off the 2022 Stradbroke Season and the TAB Queensland Racing Carnival.
Since 2015/16, economic growth has been dramatic across the three codes of racing:
Thoroughbreds – Rises from $959 million to $1.43 billion (+49%);
Greyhounds – Rises from $113 million to $245 million (+116%); and
Harness – Rises from $142 million to $184 million (+30%).
The independent Size and Scope Report – produced by IER, a specialist in the tourism, events, and entertainment industries – showed the industry had boomed under the Palaszczuk Government.
"Across all three codes, we are seeing huge rises in the economic contribution racing makes in Queensland," Ms Grace said.
"The Palaszczuk Government returns 35% of revenue from the state's Point of Consumption Tax back into racing, which has allowed the industry to inject hundreds of millions back into the Queensland economy and create more than 4,000 new jobs over the last five years.
"The record $1.9 billion economic contribution is an increase of nearly 60% since 2016.
"Nearly half of this contribution directly benefits regional economies in Queensland, supporting more than 100 different communities.
"With close to 30 race meetings held in Queensland every single week, and total annual attendances figures of more than 675,000, it's clear that racing is thriving in the Sunshine State."
Racing Queensland Chairman Steve Wilson AM said the results were testament to the industry's upwards trajectory over the past five years.
"The Queensland racing industry has done an incredible job in recent times," Mr Wilson said.
"Not only have we navigated the global pandemic, ensuring our clubs have remained open and our participants have remained employed, but incredibly, we've facilitated economic and employment growth like few other sectors.
"This includes almost a billion dollars being returned to racing participants in 2020/21 through salaries and wages alone.
"Once again, the IER data shows how dominant our size and scale is compared to other sporting industries.
"With 85 towns across the Sunshine State celebrating racing as its largest or second largest community event, we will continue to grow in the coming years.
"Having delivered record-breaking returns to participants in 2020/21, we continue to invest in all sectors of our industry, with further increases commencing at the start of last month."
As published in its 2021 Annual Report, Racing Queensland increased its payments to participants last financial year to a record-high $271.4 million, with prize money reaching $193.2 million.
The 2020/21 Size and Scope Report of the Queensland racing industry is available here.
A VNR package is available here.
ECONOMIC CONTRIBUTIONS BY REGION (incl. %age value increase since FY16)
Toowoomba, Darling Downs and Maranoa
TOTAL: $145 million (+41%)
Thoroughbreds: $132.7 million
Greyhounds: $6.7 million
Harness: $5.8 million
JOBS: 1145 (+34%)
Sunshine Coast
TOTAL: $103.6 million (+86%)
Thoroughbreds: $97.9 million
Greyhounds: $3.9 million
Harness: $1.8 million
JOBS: 842 (+82%)
North Queensland
TOTAL: $60.4 million (+94%)
Thoroughbreds: $45.6 million
Greyhounds: $13.2 million
Harness: $1.6 million
JOBS: 498 (+96%)
Central Queensland:
TOTAL: $55.1 million (+54%)
Thoroughbreds: $47.8 million
Greyhounds: $6.6 million
Harness: $0.8 million
JOBS: 452 (+54%)
Wide Bay Burnett:
TOTAL: $41.2 million (+29%)
Thoroughbreds: $27.8 million
Greyhounds: $10.4 million
Harness: $3.1 million
JOBS: 332 (+45%)
Far North Queensland:
TOTAL: $39.1 million (+40%)
Thoroughbreds: $33.1 million
Greyhounds: $4.3 million
Harness: $1.7 million
JOBS: 316 (+40%)
Mackay, Isaac and Whitsunday
TOTAL: $26.4 million (+45%)
Thoroughbreds: $23.3 million
Greyhounds: $2.2 million
Harness: $1.0 million
JOBS: 216 (+45%)
ENDS
Media contact:
Minister Grace's office – Annamika Calcino, 0418 183 210
Racing Queensland – Richard Goodbody, 0438 733 738