$23.4 million boosts future grassroots road safety programs
Published Friday, 18 February, 2022 at 11:06 AM
Minister for Transport and Main Roads
The Honourable Mark Bailey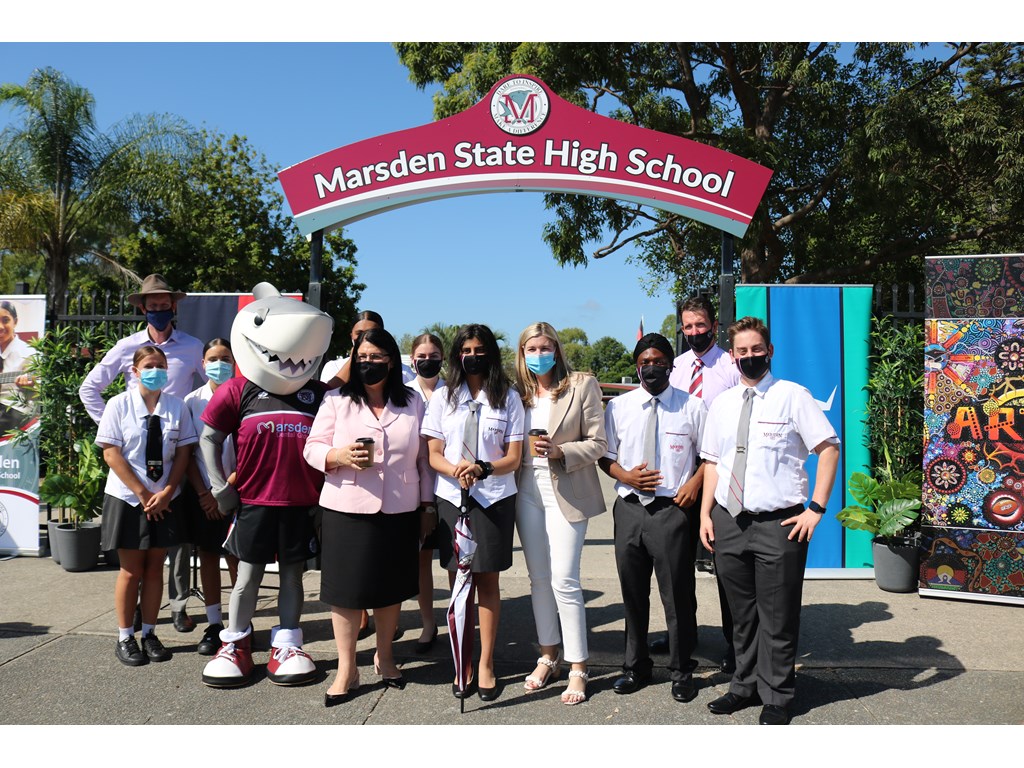 More than $23 million will be shared among 18 not-for-profit organisations across the next four years, to save lives and make Queensland roads safer.
Transport and Main Roads Minister Mark Bailey said the Queensland Government's Community Road Safety Grants provided recurrent long-term funding, targeting education and learner driver mentor programs.
"This latest long-term program funding round, from 2022 to 2026, will support community organisations to deliver road safety education with a whole-of-life approach, to equip our children through to adulthood with the capabilities to become responsible and safe road users," Mr Bailey said.
"I'm proud to support this initiative and the life-changing benefits the recipients of this funding deliver to communities across the state."
Minister for Education Grace Grace was pleased to see 11 organisations successfully awarded more than $12 million in funding to deliver Learner Driver Mentor programs.
"The Learner Driver Mentor Program provides Queensland's most vulnerable and disadvantaged youth with support to gain the 100 logbook hours of supervised on-road driving they need to obtain a licence," Ms Grace said.
"This reduces unlicensed driving, increases safer driving behaviours and attitudes, while increasing opportunities to gain employment and social inclusion.
"We know that disadvantaged young people sometimes struggle to meet their supervised driving hours and this funding helps to give them a hand up at this crucial time in their life."
Mr Bailey said successful recipients of the Community Road Safety Grants long-term program funding round include:
$12.777 million to be shared among 11 organisations to deliver Learner Driver Mentor programs targeting vulnerable and disadvantaged people across Queensland, including:

$4.5 million to Queensland Police-Citizens Youth Welfare Association to service 13 locations across the state including locations in SEQ, Biloela, Blackwater, Bowen, Burdekin and the Whitsunday region.
$1.125 million to Former Origin Greats (FOGS Limited) to support Aboriginal and Torres Strait Islander students at eight secondary schools across Queensland including as far north as Ingham and Mareeba.
$1.125 million to Brisbane Broncos Rugby League Club Ltd to support Aboriginal and Torres Strait Islander students at secondary schools within the Ipswich region.
$1.08 million to Queensland Youth Services Inc to support the community of Townsville and surrounding regions.
$670,500 to You Belong Australia Ltd to support people from cultural and linguistic diverse backgrounds located within the Toowoomba region.
$202,500 to Multiskill Centre Ltd to support the community of Cloncurry.

$10.635 million to be shared among seven organisations to deliver Road Safety Education programs targeting children from a young age right through to their adulthood, including:

$3.15 million to The Royal Automobile Club of Queensland Ltd to deliver five in-school road safety education programs across the state aimed at influencing student behaviour to adopt life-saving road safety strategies.
$2.925 million to Road Safety Education Ltd to deliver the RYDA program state-wide targeting high school students through a series of practical workshops that aims to change the way young people think about road safety.
$1.012 million to Just Us Theatre Ensemble to deliver a road safety education roadshow targeting primary school students through theatre productions in remote Aboriginal and Torres Strait Islander communities.
$360,000 to Roadcraft – Queensland Driver Training Complex Inc to deliver novice driver education courses for young adults delivered in a controlled driver environment.
$315,000 to the Cairns Children's Museum Inc to deliver an interactive road safety experience for young children through their Tiny Town Road Safety Education Program.
"Successful grants initiatives support improved education on the critical importance of being safe when using the roads," Mr Bailey said.
"The grants join over $1.7 billion in road safety initiatives to prioritise road safety upgrades, improve driver education, make school zones safer and develop policies to reduce road crashes and trauma.
"It's through investments like these that the Palaszczuk Government can achieve its vision of zero road deaths and serious injuries by creating a whole-of-life road safety education approach and building a positive road safety culture."
Grant recipient Former Origin Greats (FOGS) Chairman Gene Miles was very thankful of the support from the Queensland Government and the Community Road Safety Grants, which would see the important ARTIE Academy Drivers Licence and Mentoring Program continue.
"Completing 100 hours can sometimes be challenging for our students, so the Community Road Safety Grant will ensure that the students will be provided with additional support through mentor drivers to complete their log book hours and go on to gain their provisional drivers' licence," Mr Miles said.
"Our program not only teaches young Indigenous students how to drive safely, it encourages and motivates them to attend school and do their best.
"This will ensure all students will be responsible for the safety of themselves and others when they are behind the wheel and be a key component to enhancing the success of students in life after school, in either further education or employment."
Member for Waterford Shannon Fentiman praised the work of ARTIE's Academy, and their partnership with 37 schools across Queensland.
"It's wonderful to see this fantastic program is supporting so many young First Nations Queenslanders to get their drivers licence, including students from Marsden State High School," Ms Fentiman said.
"Having a drivers licence makes a huge difference in being able to get a job or attend training or further study once students finish school."
Member for Cook Cynthia Lui said the latest Community Road Safety Grant funding round included strong interest from diverse community organisations, including Aboriginal and Torres Strait Island groups and others from cultural and linguistic diverse communities.
"We are committed to delivering improved social and economic outcomes for First Nation peoples and these road safety programs will help to deliver those outcomes," Ms Lui said.
"It's great to see successful recipients across the state, but especially in the Far North Queensland community where opportunities like this make a real difference in the lives of our young people."
Member for Townsville Scott Stewart said a great example was the Townsville-based, long-term grant recipient Queensland Youth Services Inc, which since 2018 had assisted more than 289 vulnerable and disadvantaged young people with more than 10,500 hours of supervised driving experience.
"Many of these young people have gone on to successfully achieve their provisional licence through the support of the dedicated volunteer mentors and the staff from Queensland Youth Services," Mr Stewart said.
"Youth unemployment is a significant issue within the region, and programs like this demonstrate the importance of obtaining a driver's licence that provides opportunities to secure employment and become an inclusive member of our community.
"I congratulate all 18 successful grant recipients and I have no doubt these programs will save lives and prevent injury on our roads."
For more information about the program, including successful grant recipients, visit http://www.tmr.qld.gov.au/roadsafetygrants.
ENDS
MEDIA CONTACT: Courtney Thompson - 0433 585 570