Maiden journey for state-of-the-art Queensland-built mobile health unit
Published Friday, 11 February, 2022 at 09:15 AM
Minister for Resources
The Honourable Scott Stewart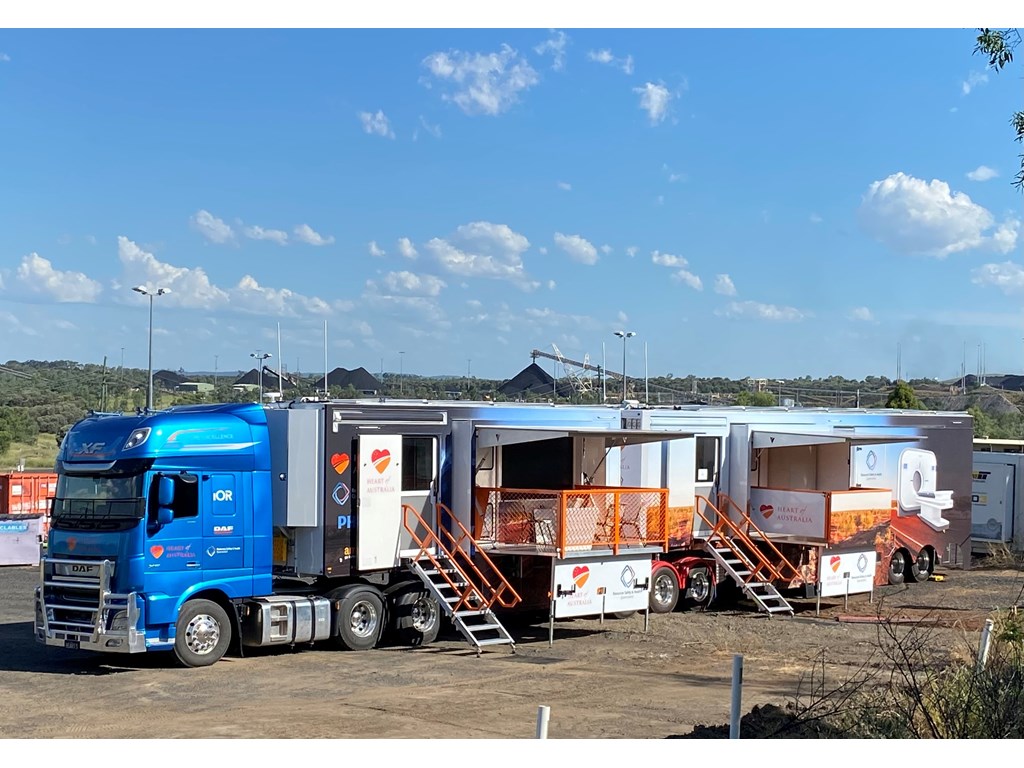 A world-first mobile health unit developed between the Palaszczuk Government and Heart of Australia will help with the early detection of mine dust lung diseases in regional Queensland workers.
Resources Minister Scott Stewart farewelled the state-of-the-art Queensland-built HEART 5 vehicle from Brisbane today.
"Delivering HEART 5 was a commitment of the Palaszczuk Government and I'm thrilled to announce it's hitting the road," Mr Stewart said.
"HEART 5 is a revolutionary piece of technology that will bring high quality respiratory health screenings to mine and quarry workers in regional and remote parts of the state."
"This means workers won't have to travel as far to access highly specialised services, ensuring earlier detection and intervention in cases of mine dust lung diseases like black lung and silicosis."
Containing an x-ray machine and a world-first battery powered high-resolution computerised tomography (CT) scanner, the facility will help with the early detection of mine dust lung diseases in regional Queensland workers.
Mr Stewart said HEART 5 has been built by Queenslanders, for Queenslanders.
"The robust vehicle was constructed in Narangba to the highest standards, in order to withstand the wear and tear of travelling through rural Queensland," Mr Stewart said.
"I'd like to thank Heart of Australia and Resources Safety and Health Queensland (RSHQ), who have collaborated magnificently to deliver HEART 5."
Heart of Australia founder Dr Rolf Gomes said that HEART 5 can do a CT parked on a mine site, and this is a world first.
"Through the collaboration of the project partners, the Queensland Government, Phillips and I-MED, this technology and innovation has been made possible," Dr Gomes said.
"HEART 5 breaks down the tyranny of distance, so if you do have a lung disease, we can find it early and quickly."
Mr Stewart said the Palaszczuk Government's commitment to the safety of mine and quarry workers' safety was absolute.
"We have implemented the toughest mine safety laws in the world, lowered allowable levels of dust exposure, prescribed requirements for monitoring and reporting, and enhanced health surveillance across the mining sector," Mr Stewart said.
"We're proud to have HEART 5 on the road helping to uphold our high standards for health and safety in the resources sector, and our government will continue to support workers, on and off the job site."
HEART 5 will journey to coal mining community Collinsville next week to begin vital work screening workers and former workers of mines and quarries.
The delivery of the vehicle is part of the Government's response to the recommendations made by the Black Lung, White Lies report.
ENDS
Media contact: Bryce Heaton 0434 575 237