Gold Coast waterways get a clean up
Published Thursday, 10 February, 2022 at 12:30 PM
Minister for Transport and Main Roads
The Honourable Mark Bailey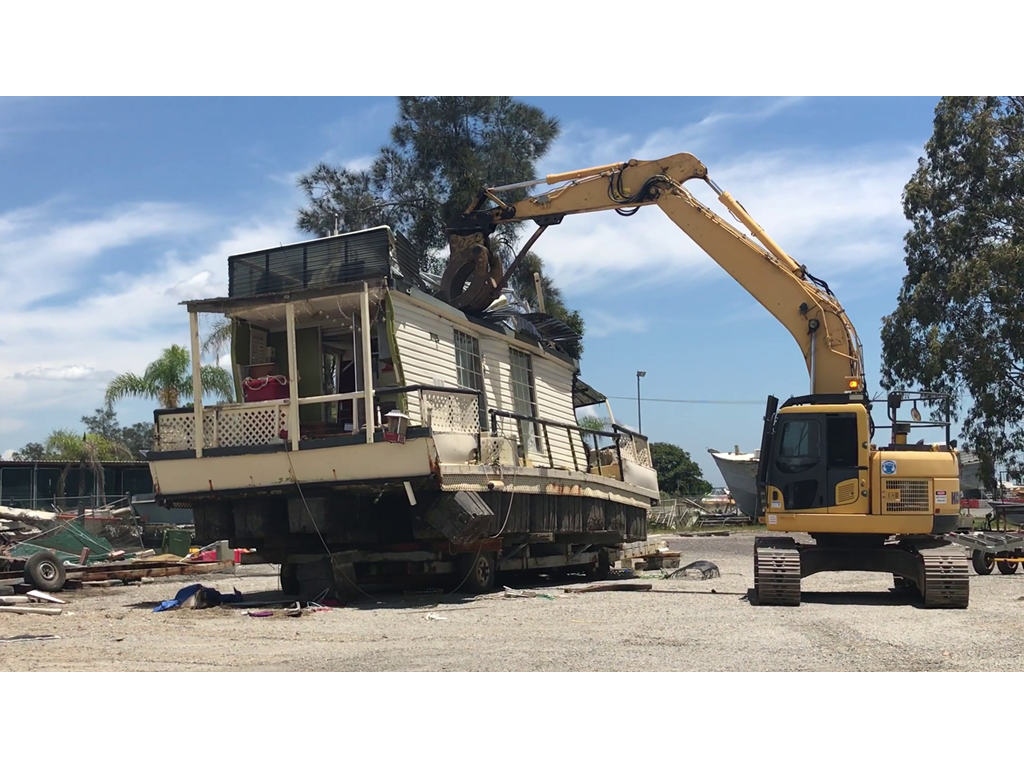 37 derelict vessels have been removed from Gold Coast waterways in the last year (2021), as part of the Palaszczuk Government's $20 million War on Wrecks program.
Transport and Main Roads Minister Mark Bailey said the program was fast approaching its 1000th vessel removed from Queensland's coastlines.
"The War on Wrecks program ensures that abandoned vessels do not become a blight on Queensland's pristine coastlines and waterways, with $20 million in funding ensuring we get the job done safely," Mr Bailey said.
"On the Gold Coast, a mix of speed boats, yachts, house boats and cabin cruisers between 4-to-12 metres have been removed and destroyed from locations including Currigee, Labrador, Jacobs Well and Cabbage Tree Point.
"This year, a further 11 abandoned vessels are set to be removed at multiple Gold Coast locations – remember, if it's your boat, it's your responsibility."
Gold Coast Waterways Authority CEO Chris Derksema said the authority was proud to contribute to the War on Wrecks program in collaboration with Maritime Safety Queensland.
"Since September 2018, we have removed a total of 154 abandoned watercraft from our beautiful Gold Coast waterways," Mr Derksema said.
"We work closely with Maritime Safety Queensland to identify and monitor abandoned vessels, which includes identifying owners and encouraging them to take responsibility in the first instance.
"Where the owners fail to remove a vessel, the next appropriate measure is to remove and destroy it while seeking cost recovery from the owner.
"Our beautiful waterways are the 'Blue behind the Gold' and provide recreation and amenity for the enjoyment of all. Being part of War on Wrecks program has given us additional resources to ensure the Gold Coast waterways are sustainably managed."'
Derelict and abandoned vessels impact marine safety and are a potential threat to the environment.
With boat ownership and the number of waterways users on the rise, Gold Coast Waterways Authority is making sure that through continuous waterways monitoring and prompt action these threats can be averted.
Community members who spot an abandoned vessel are encouraged to report it either by email mail@gcwa.qld.gov.au or phone at 5539 7350.
ENDS
MEDIA CONTACT: Courtney Thompson - 0433 585 570