Boonah's 'giant ancestral eel' in the hands of traditional owners
Published Thursday, 03 February, 2022 at 03:42 PM
Minister for Resources
The Honourable Scott Stewart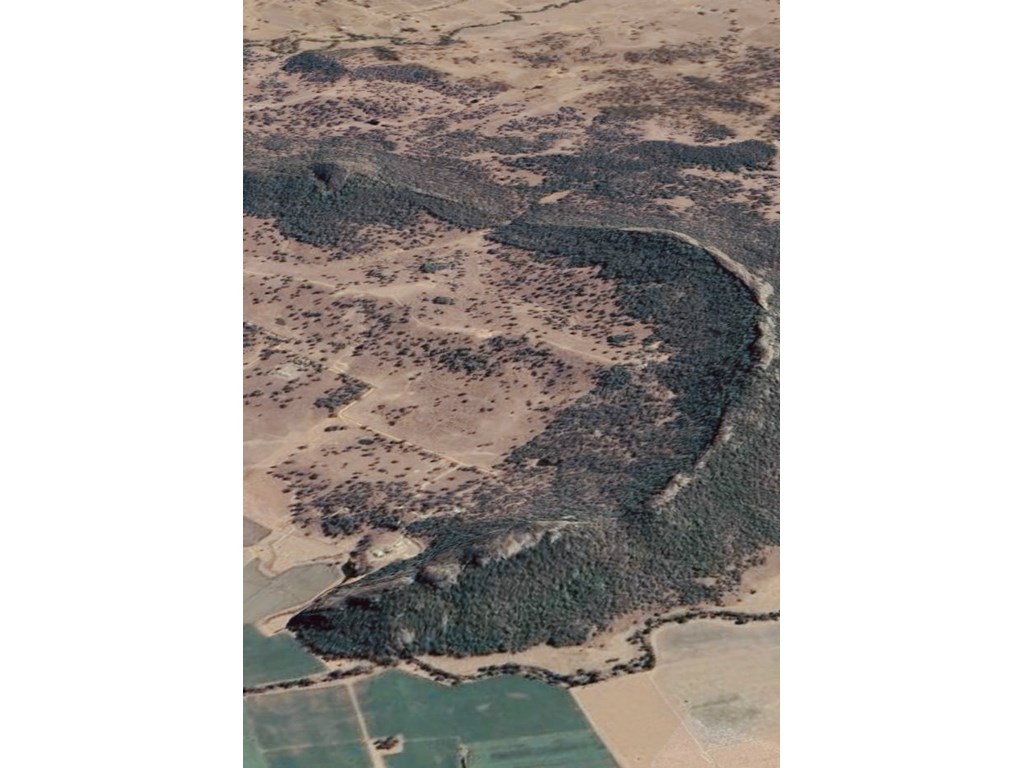 Whinpullin from above
An ancient rock formation in Boonah's southwest, which according to one story in Indigenous lore is a giant ancestral eel, has been put back in the hands of its Traditional Owners.
Dhagun Yumba Aboriginal Corporation (DYAC) director Samantha Carr said the Ugarapul and Yuggera People's appointment as trustees of Whinpullin, also known as Minto Crag, was exciting for her community.
"To be able to be reunited with the land and come back with my elders who know the stories of this place makes me incredibly excited," the Yuggera woman said.
"Our people have been displaced from country for so long. It's going to make a world of difference to bring our kids to the site and reconnect with the land."
Aboriginal academic, author and DYAC director David Spillman has been slowly piecing together the stories of Whinpullin through conversations with local Elders, the Indigenous community and mother country.
"For us, this rock is alive – he's not a rock, he's a gentle giant," Mr Spillman said.
"Whinpullin is an ancestral eel, who has a huge water creation story here and it connects Ugarapul country to other mob's country.
"This big fella is just on a completely different time scale to us humans. He's still alive. He's just having a rest."
The trusteeship comes after significant concerns were raised by the Indigenous community about the treatment of the site.
Mr Spillman said he witnessed rock climbers drilling bolts into the cliff, leaving scars on the sacred rock formation, and removing vegetation surrounding the area.
Local climber Jon Hodges said most climbers choose to avoid Minto Crag once they learn about its history.
"When I've gone to Minto and told climbers about its spiritual significance, many are apologetic and don't go ahead," Mr Hodges said.
"Unfortunately, there's a small group of climbers who put their ego above ethics and treat the site like a gym with complete disregard for its Indigenous history."
Resources Minister Stewart said the trusteeship reflected a commitment of the Queensland Government to preserve Indigenous culture.
"Whinpullin isn't just an environmental precinct or ecological precinct, it is a genuine sacred place," he said.
"Appointing the DYAC as trustees of the site reflects the Queensland Government's genuine commitment to protecting and preserving Indigenous culture, values, and traditions.
"I strongly encourage members of the public to respect the land's value to Aboriginal people by not climbing or damaging the rock faces and vegetation located here."
Scenic Rim Mayor Greg Christensen said his Council are supportive of the trusteeship, which recognises the site's cultural significance.
"While Minto Crag itself is not on Council land, we continue to advocate for its future as a significant cultural site," he said.
The Minister is considering granting the land as Aboriginal freehold under the State's own land rights legislation, the Aboriginal Land Act.
Part of that process is appointing a grantee for the land. The Minister has recently invited, via public notice, written representations on the proposed grantee from Aboriginal people with a connection to the land.
These representations will be considered by the Minister when making a decision on the grantee.
ENDS
Images of Whinpullin here
Media contact: Bryce Heaton 0434 575 237