First accommodation complete at Wellcamp 
Published Monday, 20 December, 2021 at 02:55 PM
Deputy Premier, Minister for State Development, Infrastructure, Local Government and Planning and Minister Assisting the Premier on Olympics Infrastructure
The Honourable Dr Steven Miles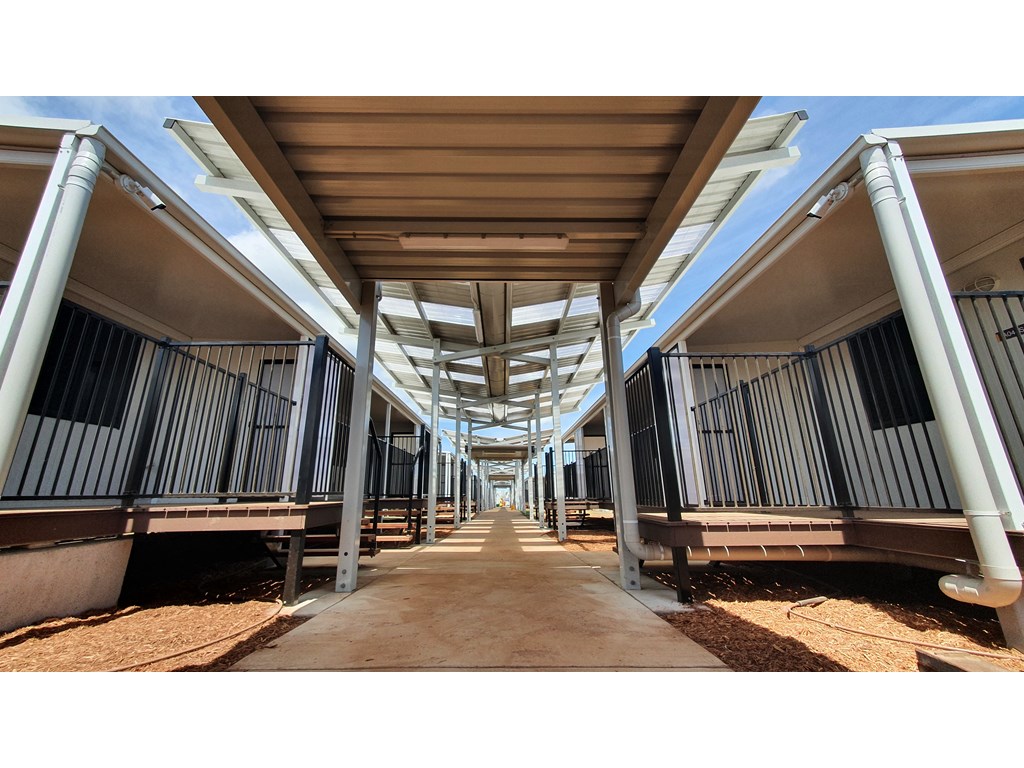 The first stage of the Palaszczuk Government's regional quarantine facility at Wellcamp has been completed construction and is almost ready to take the first arrivals in 2022.
Deputy Premier and Minister for State Development Steven Miles today visited the Queensland Regional Accommodation Centre today to view the first completed structures.
"Today marks an important milestone in the delivery of Queensland's first purpose-built regional quarantine facility," Mr Miles said.
"Construction is now complete on the first 130 accommodation modules and in the process of being fitted-out, furnished and ready for travellers to arrive in early 2022," Mr Miles said.
"Our major operational structures are also well-progressed, with the maintenance and stores building complete.
"We will have 500 beds in 130 modules ready to accept travellers in early 2022, with the remaining 500 beds in the first part of 2022.
"When complete, there will be 265 accommodation modules providing 1,000 beds as well as nine other services and operational buildings, all in fully landscaped surrounds.
"Protecting the health and wellbeing of Queenslanders is the foundation of our COVID-19 economic response.
"That's why the Palaszczuk Government took the decision in August to partner with Wagner Corporation to progress construction of this facility as quickly as possible.
"We have certainly achieved that.
"With our borders now open, the Queensland Regional Accommodation Centre will play a vital role in Queensland's ongoing COVID-19 response.
"We will be utilising the facility as part of our quarantine network, including home quarantine.
"The Queensland Regional Accommodation Centre will provide us with the safe, fit-for-purpose facility that will be required to accommodate travellers required to quarantine.
Wagner Corporation Chairman John Wagner said the milestone of completing 130 accommodation modules was a major achievement for the company, local workers, contractors and suppliers.
"Completing 130 modules means we remain on-track to deliver the first stage of the quarantine facility as scheduled by the end of the year," Mr Wagner said.
"We have more than 400 local construction workers on site and their work will continue into the New Year so the facility's second and final stage can be completed on schedule in the first quarter of 2022."
ENDS
Media contact: Amy Hunter 0423 651 484