Woppaburra People tell the world 'we are home'
Published Friday, 03 December, 2021 at 01:01 PM
Minister for Resources
The Honourable Scott Stewart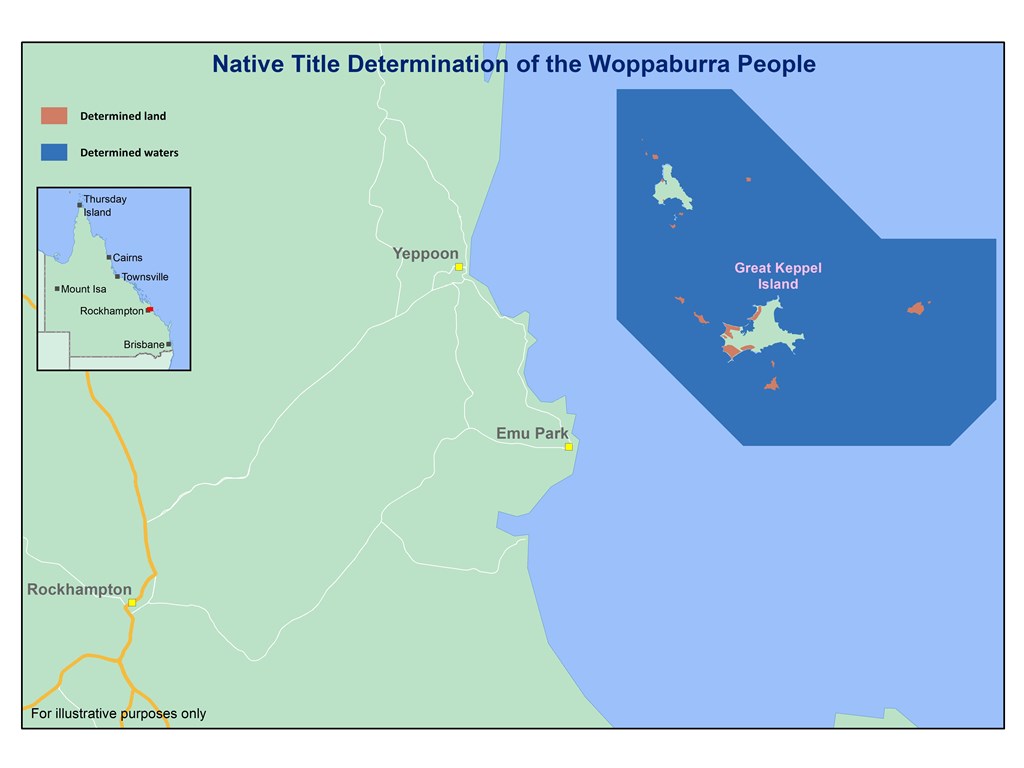 A native title determination off the coast of central Queensland will play a crucial role in the Woppaburra People's journey towards healing.
Woppaburra woman Lesley Barney said she felt the presence of her ancestors when the Federal Court passed down the determination earlier today.
"Our elders and ancients who have passed are with us in spirit on this day," the 49-year-old said.
"It's been 117 years between our removal to the recognition of our rights. Despite these hardships, we have maintained our identity and connection to the land."
"The recognition of native title is a step towards healing the trauma of the past and provides a new sense of pride to young people."
Resources Minister Scott Stewart said the determination recognises the Woppaburra People's connection to more than 56,000 hectares of land and water surrounding The Keppels, a group of islands near Yeppoon.
"Today's decision recognises the Woppaburra People's long and enduring connection with country," Mr Stewart said.
"This determination reflects a genuine commitment of our government to resolve native title claims and preserve Indigenous culture – a result that benefits all Queenslanders."
Member for Keppel Brittany Lauga met with the Woppaburra People on North Keppel Island, known as Konomie, to personally congratulate the Traditional Owners on reaching the significant milestone.
"This determination recognises the thousands of years the Woppaburra People have been connected to this land and these waters," Ms Lauga said.
"I feel immensely proud to join the Traditional Owners on country to hear their stories and be part of a ceremony that recognises that this always was and always will be Aboriginal land."
Bob Muir, a 63-year-old Woppaburra man, said he could finally feel at home in his country.
"This determination gives all Woppaburra People honour and pride in letting the world know we are home," Mr Muir said.
"We can give our young ones a future."
Ms Barney went on to say she was proud of the role she played in the determination process.
"Knowing that I have contributed to the legal recognition of my people to our country brings me a sense of pride and peace," Ms Barney said.
Native title is recognised over about 532,753 square kilometres of land in Queensland, with another 352,056 square kilometres currently subject to native title claims.
Minister Stewart said native title is vital to Queensland's pathway towards reconciliation as it preserves Indigenous culture, values, and traditions.
"Native title is now recognised in nearly 30 per cent of our state – this demonstrates our government's ongoing commitment to working alongside Indigenous Queenslanders to recognise their native title rights."
[ENDS]
Media inquiries: Bryce Heaton – 0434 575 237