Signing of historic FNQ Native Title determination celebrated
Published Friday, 26 November, 2021 at 01:39 PM
Minister for Resources
The Honourable Scott Stewart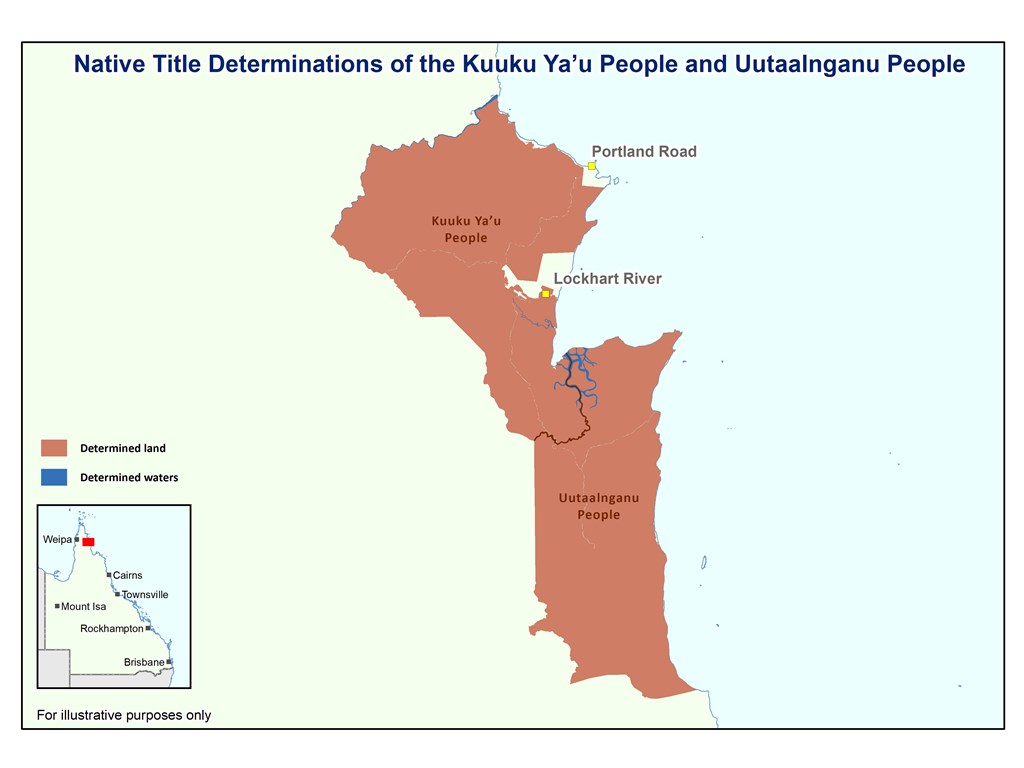 Kuuku Ya'u elder Father Brian Claudie will be proudly playing the clapsticks and singing to celebrate the first determination of Queensland's largest ever native title claim.
The Federal Court in Cairns recognised the Kuuku Ya'u and Uutaalnganu People's native title rights to more than 210,000 hectares of land in Cape York.
"I will get the clapsticks and I will sing," the 71-year-old elder of the Kanthanampu subgroup said.
"In the back of my mind, I'm thinking about the old people and the culture they have passed on.
"This claim is special for this generation. It's very important for the future children, generation to generation to generation."
Resources Minister Scott Stewart congratulated the Kuuku Ya'u People and Uutaalnganu (Night Island) People on reaching the historic milestone.
"The Kuuku Ya'u and the Uutaalnganu determinations reflect their connection and care for the land across many generations and for what I hope will be many more to come," Mr Stewart said.
"I congratulate the Kuuku Ya'u and Uutaalnganu People, Cape York Land Council, other respondents and the Federal Court for the diligence and spirit of cooperation required to achieve a great outcome."
Aboriginal and Torres Strait Islander Partnerships Minister Craig Crawford said the determinations are the first in the 79,412 square kilometre Cape York United claim – the largest native title claim in Queensland history.
"Kuuku Ya'u and Uutaalnganu elders have fought for their lands and waters for decades and this marks another step forward in their pursuit of justice,'' Mr Crawford said.
"The Palaszczuk Government is committed to righting the wrongs of the past.
"We're proud to stand with Aboriginal and Torres Strait Islanders as we continue on the Path to Treaty, truth telling and reconciliation.''
As part of the determinations, the Kuuku Ya'u People are recognised as the native title holders of 120,268 hectares of country around Lockhart River.
This is the third successful Kuuku Ya'u native title claim.
The Uutaalnganu People had their native title rights and interests recognised over 98,324 hectares of land south of Lockhart River.
Uutaalnganu Traditional Owner and Mayor for Lockhart River Aboriginal Shire Council Wayne Butcher said the determination was justice for his people.
"It's one of those processes that takes a lot of time, but I think it's done justice to a lot of old people who are no longer with us," Mr Butcher said.
"We will get to live healthily and more happily once we get back on Country again.
"To get back there with Native Title recognition, it's so important spiritually and mentally.
"We will feel more at home now."
Native title is recognised over about 532,100 square kilometres of land in Queensland, with another 352,900 square kilometres currently subject to native title claims.
Mr Stewart said native title helps preserve Indigenous culture, values and traditions and can be a key step towards achieving more independence for traditional owners on their land.
"The Queensland Government continues to work with Indigenous Queenslanders to recognise their rights as native title holders, with native title now recognised over more than 30 per cent of our state," he said.
ENDS
Media contact: Bryce Heaton 0434 575 237