Three Brisbane schools celebrate opening of new state-of-the-art learning facilities
Published Friday, 26 November, 2021 at 03:17 PM
Minister for Education, Minister for Industrial Relations and Minister for Racing
The Honourable Grace Grace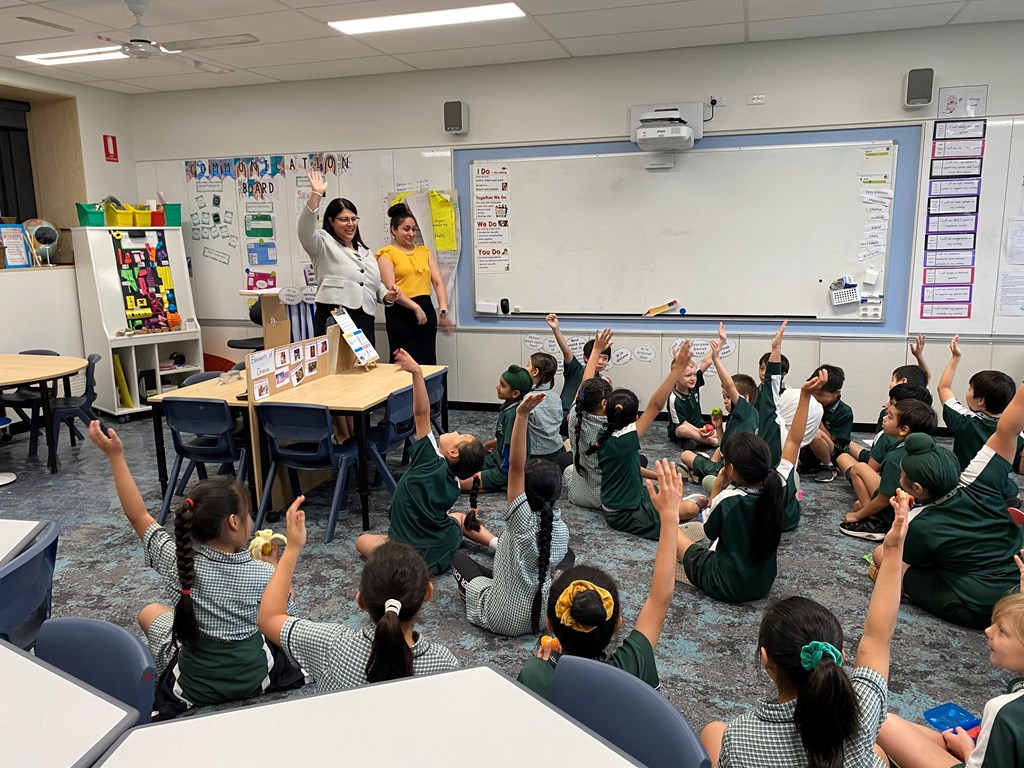 Minister Grace at Warrigal Road State School
Three Brisbane schools are celebrating the official openings of more than $35 million worth of new learning facilities.
Education Minister Grace opened new buildings at Aspley State High School, Ithaca Creek State School and Warrigal Road State School this week and said each project was elevating learning opportunities for students.
"At Aspley State High School, a new music centre and multi-purpose sports hall have provided state-of-the-art facilities worth $15.6 million to enhance learning, particularly in the areas of music, art and sport," Minister Grace said.
"Ithaca Creek State School has a new $12 million three-storey learning centre with eight learning spaces, and at Warrigal Road State School a new $9 million two-storey learning centre features 12 classrooms and an undercroft.
"Together these construction projects have supported almost 100 local jobs."
Member for Aspley, Bart Mellish, said he was proud to see these facilities delivered after committing to them in the 2017 election campaign.
"Aspley State High School came to me with a vision of what they wanted for their school," Mr Aspley said.
"The school offers a fantastic sports and arts program, and they were looking for the facilities to match.
"It's wonderful to see that vision turned into a reality."
Member for Toohey, Peter Russo, said the new building has provided more space and flexibility at Warrigal Road State School.
"This new building has provided the school with 12 extra classrooms," Mr Russo said.
"And as the school grows, there's the ability to convert the undercroft into an additional 4 classrooms."
Member for Cooper, Jonty Bush, said the school community was delighted with the upgrades at Ithaca Creek State School.
"It's wonderful to see such a state-of-the-art building sitting alongside the original school building and I know the years two and three students and teachers are loving the new spaces since they moved in in September."
Ithaca Creek State School principal Chris Erbacher said the new three-storey learning centre was an important addition at one of Queensland's oldest schools, with a history dating back to 1885.
"The new learning spaces encourage flexible teaching and collaborative learning, building foundations for students to navigate the twists and turns of a diverse and integrated future," Mr Erbacher said.
"Our teachers are loving the state-of-the-art facilities which enable them to employ a variety of teaching styles, delivering education experiences to spark a lifelong engagement with learning."
Minister Grace said the Palaszczuk Government was committed to expanding, updating and building new facilities to keep pace with population growth and the demands of a 21st century education.
"During 2021–22, the Palaszczuk Government is delivering an overall education infrastructure investment portfolio valued at almost $1.9 billion," she said.
"This work is supporting more than 4100 jobs across the state, which is all part of our COVID-19 Economic Recovery Plan."
Minister Grace attended official openings of the new facilities at each school this week.
Images of the schools and openings are available here
ENDS
Media contact: Kate Talbot, 0439 803 211