Scenic Rim: Off-grid winery stays with views
Published Wednesday, 24 November, 2021 at 05:57 PM
Minister for Tourism, Innovation and Sport and Minister Assisting the Premier on Olympics and Paralympics Sport and Engagement
The Honourable Stirling Hinchliffe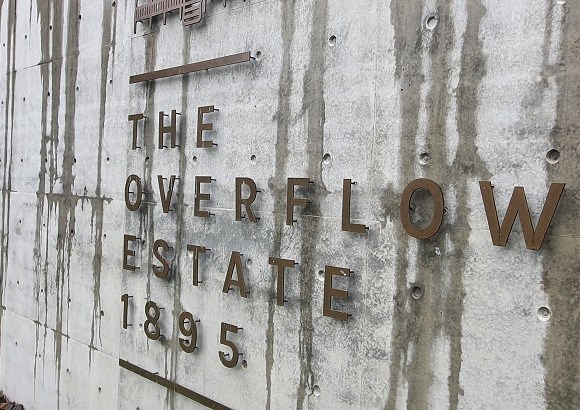 More than $1 million has been invested by the Palaszczuk Government in luxury ecotourism accommodation at a Scenic Rim winery to support jobs and tourism for Queensland's Covid-19 Economic Recovery Plan.
Tourism Minister Stirling Hinchliffe today launched five Wanderpods® at The Overflow Estate 1895 winery overlooking Lake Wyaralong in the award-winning Scenic Rim.
"Wander @ The Overflow is poised to be another award winner for the Scenic Rim with the winery reducing the environmental impact of its new luxury onsite accommodation," Mr Hinchliffe said.
"Each of the secluded one and two-bedroom Wanderpods® cabins is off-grid.
"There are solar panels, greywater treatment, organic composting and an innovative footing system to minimise ground disturbance.
"Wander @ The Overflow's self-contained Wanderpods® have elevated water and bush views and are named after mountains surrounding the winery estate including Joyce, Flintoff and Crumpet."
Mr Hinchliffe said the Palaszczuk Government's $25 million Growing Tourism Infrastructure program had contributed $1.3 million to the Wanderpods® project.
"Offsite construction and onsite assembly of the cabins supported 50 building and five operational jobs in a boost for the Scenic Rim's Economic Recovery Plan," Mr Hinchliffe said.
"By adding boutique accommodation, The Overflow Estate expects to attract an extra 3320 tourists and contribute more than $650,000 per year to the Scenic Rim's visitor economy.
"The five Wanderpods® will be able to accommodate 14 guests in total, giving visitors the opportunity to enjoy the estate's experiences including the vineyard, cellar door and restaurant.
"Our investment in The Overflow Estate delivers a new visitor experience for the Scenic Rim which was recently awarded a spot on the Lonely Planet's Top Regions of the World list for 2022."
Located on a historic grazing property, with the original homestead on-site, The Overflow Estate 1895 vineyard was established in 2010 and holds 2500 vines for the estate's premium wine collection.
Owner David Morgan said the new accommodation pods would provide the winery with exciting new opportunities for guests and visitors.
"We host a range of events on-site from weddings to fun runs and to live-staged events," Mr Morgan said.
"Having accommodation will mean guests can stay a little longer and enjoy everything our winery, and the Scenic Rim has to offer."
Wander Chief Executive Officer, Cassandra Sasso said Wander @ the Overflow would welcome guests from Wednesday, 1 December.
"Our bookings are already very strong, and we were excited to have sold out our initial opening to guests in just 10 hours," Ms Sasso said.
"We can't wait to see more people enjoy the beauty of the Scenic Rim.
"Our eco-luxe WanderPod® accommodation will reconnect guests with regional Queensland and offer authentic local experiences from day trip itineraries and stunning guided walks to yoga, picnics and of course lunch at The Overflow Cellar Door."
The $25 million Growing Tourism Infrastructure Fund 2020/21 is a key element of the Palaszczuk Government's Economic Recovery Strategy: Unite and Recover to create jobs and help accelerate the Queensland's COVID-19 recovery.
Media: 0427 475 089.