Marathon gets home in the long run
Published Saturday, 20 November, 2021 at 01:54 PM
Minister for Resources
The Honourable Scott Stewart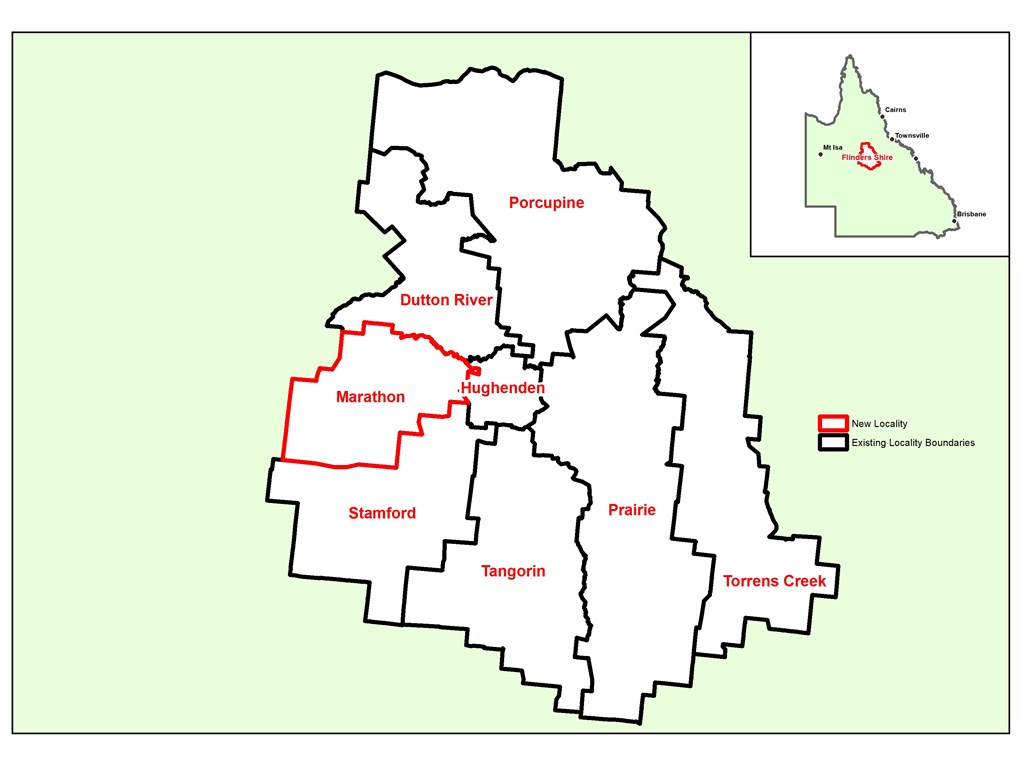 The newly gazetted Marathon within Flinders Shire
It's been a long haul of nearly 160 years, but Queensland's own Marathon is now crossing the finish line to officially become a locality.
Resources Minister Scott Stewart congratulated the residents of Marathon for the new locality between the boundaries of Hughenden, Stamford and Dutton River.
"This is a big win for the residents and emergency services in the region who had experienced confusion when trying to locate properties within the vicinity of Marathon," Mr Stewart said.
"The township of Marathon has been around for almost 160 years and this locality change will ensure the community remains connected to the region's historical significance."
Located about 65km west of Hughenden in North West Queensland, the township of Marathon was a pastoral property name first used by lessees in 1863 by then Co-Commissioner of Crown Lands for Kennedy District, Mr William Lempriere Frederick Sheaffe.
In 1903 the famous Great Northern railway line reached the township of Marathon, allowing pastoral stations in the region to supply wool and beef to the Port of Townsville for export.
Flinders Shire Council mayor Jane McNamara said the locality change was a win-win for residents and emergency services alike.
"It might not seem like much, but this change could be the difference between life and death when it comes to our fire, ambulance and police searching for an address," Ms McNamara said.
"In the early 1900s the areas of Marathon and Stamford were busy and vibrant places that played a role in Queensland's booming wool trade.
"It is great to see the legacy of these historic areas recognised and live on in the 21st century."
ENDS
Media contact: Bryce Heaton 0434 575 237