Multimillion-dollar border business bounty as Play Money sells out
Published Thursday, 18 November, 2021 at 11:07 AM
Minister for Employment and Small Business and Minister for Training and Skills Development
The Honourable Di Farmer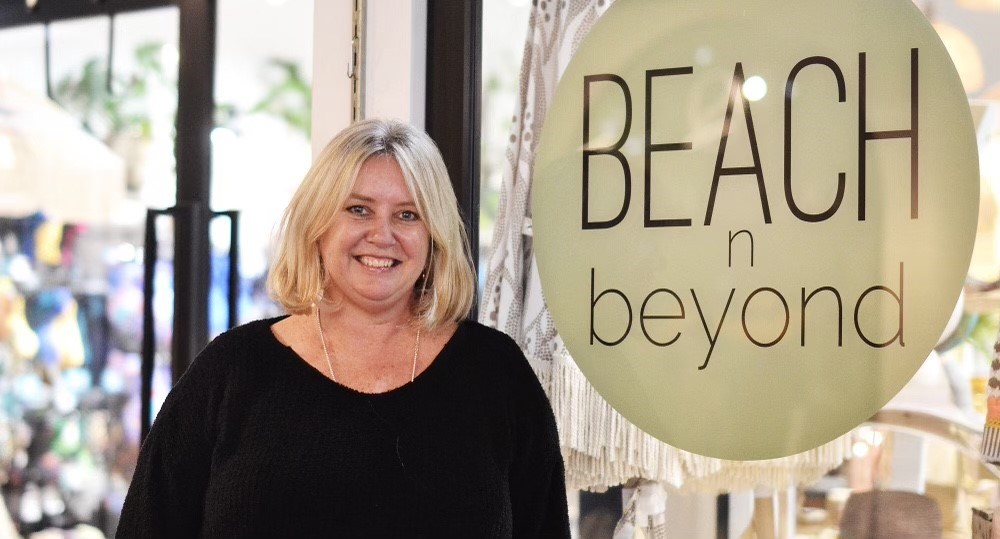 Beach n Beyond owner Kylie Finlay says Play Money Rewards was just what was needed in Coolangatta.
Around 17,000 Play Money Rewards vouchers have been snapped up with the Palaszczuk Government's $1 million extension to the popular Gold Coast program selling out in two weeks.
The vouchers have been a shot in the arm for businesses along the Queensland/New South Wales border, with 154 of the 157 registered businesses already filling their tills with Play Money sales.
Minister for Employment and Small Business Di Farmer said the program is set to inject almost $2 million into businesses in the Gold Coast border zone.
"Border business owners told us the voucher program has been the golden ticket that's filled them with optimism for a sell-out summer season," the Minister said.
"Play Money Rewards has provided 18,000 reasons for locals to play or stay in paradise for half the price, so it's no wonder the vouchers have been snapped up so quickly.
"I'm thrilled that the Palaszczuk Government has been able to partner with Gold Coast residents to support their favourite stores, cafes, restaurants and experiences."
The vouchers are part of the Palaszczuk Government's $14.55 million border support package, which includes $12.8 million in grants, $700,000 in additional mental health support and a $50,000 investment in the Essentially Cooly marketing campaign.
More than $61 million in COVID-19 Business Support Grants is also in the bank accounts of 5,700 small businesses on the Gold Coast.
Member for Gaven Meaghan Scanlon said backing small business was at the heart of the Palaszczuk Government's $14.5 billion COVID-19 Economic Recovery Plan.
"We are already seeing locals cashing in these vouchers to buy toys and bikes, enjoy some pizzas with friends or get out to the Currumbin Wildlife Sanctuary," Ms Scanlon said.
"And with our focus firmly on our 80 per cent vaccination target and the borders reopening, I know business on the southern Gold Coast is only going to grow from here."
Kylie Finlay, who owns Beach N Beyond in Coolangatta, said Play Money Rewards is a very user-friendly program that is bringing fresh customers to her swimwear, fashion, and lifestyle boutique.
"I'm seeing my regular customers buy more than they normally would, and I'm also seeing some fresh faces," she said.
"Play Money Rewards is a really good initiative, and when the vouchers became available, there was an amazing buzz in town - it was electric!
"It's just what we needed in Coolangatta."
Destination Gold Coast CEO Patricia O'Callaghan said the vouchers for the third round of Play Money Rewards are valid through the summer school holidays.
"These are businesses that were at the coalface of the border closures. This rewards program has hopefully given them a timely boost as we welcome southern visitors back through summer and into 2022," said Ms O'Callaghan.
"We are thankful to the State Government for funding the $1 million campaign, which has injected close to $2 million into the local tourism economy, but we know this will equate to much more as Gold Coasters spend their vouchers now and into the new year."
The third round of Play Money Rewards will be valid for redemption until 31 January 2022.
The vouchers give Gold Coast locals $50 off when they spend $100 with a registered retail, dining, services or experiences business, or $100 off when they spend $200 with a registered accommodation business.
For information on other support for businesses visit www.business.qld.gov.au or call 1300 654 687.
ENDS
Media contact: Ben Brew 0468 839 551