Grants for tourism recovery
Published Thursday, 11 November, 2021 at 02:26 PM
Minister for Tourism, Innovation and Sport and Minister Assisting the Premier on Olympics and Paralympics Sport and Engagement
The Honourable Stirling Hinchliffe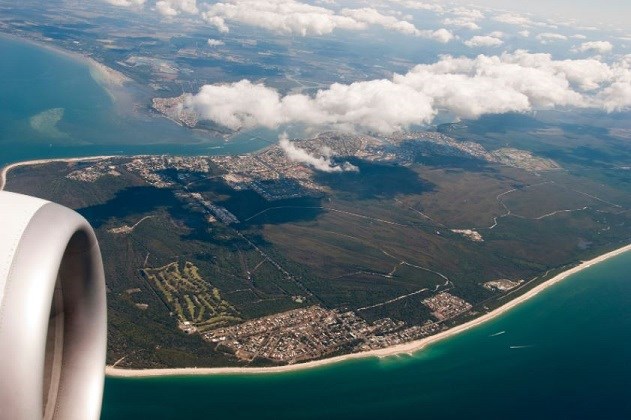 Funding for nine tourism campaigns and projects to supercharge the Palaszczuk Government's Covid-19 Economic Recovery Plan for one of Queensland's most important industries has been announced by the Tourism Minister at the DestinationQ forum.
The grant funding to Queensland Regional Tourism Organisations (RTOs) delivers on a Palaszczuk Government election commitment of $15 million over three-years.
Tourism Minister Stirling Hinchliffe said the State's RTOs and local tourism operators were critical to the recovery of visitor economies.
"Locally focused RTOs work closely with Tourism and Events Queensland to market their visitor experiences to potential holidaymakers," Mr Hinchliffe said.
"Tourism operators rely on RTOs to promote their region and attract the visitors that support local jobs and the economic wellbeing of towns and cities.
"RTOs know their region's strengths better than anyone.
"That's why the Palaszczuk Government is putting money on the table to fund RTO-designed marketing campaigns, in addition to longer, strategic state-wide projects."
The Contestable Grants Program has awarded funding to campaigns and initiatives including:
Drive SGBR – led by Bundaberg Tourism and Gladstone Area Promotion and Development
Best of Queensland Support Program – led by Brisbane Economic Development Agency
Reunite in Paradise – led by Destination Gold Coast
Southern Queensland Food and Wine – led by Southern Queensland Country Tourism
Mountain Bike Tourism – led by Visit Sunshine Coast
Drive North Queensland – led by Tourism Tropical North Queensland in partnership with Townsville Enterprise, Tourism Whitsundays, Mackay Tourism and Outback Queensland Tourism Association
Youth and Adventure – led by Tourism Whitsundays in partnership with Tourism Tropical North Queensland
The Strategic Grants Program delivers funding to two whole-of-state projects involving every RTO:
The RTO Geo-Data Service Project

The RTO Climate Change Action Plan
"This extra funding delivers on an election commitment that will drive visitors into regional tourism communities, benefiting local economies and helping RTOs to plan for the future," Mr Hinchliffe said.
"I'm looking forward to working with RTOs as their projects and campaigns flourish, encouraging more visitors to Queensland to support local jobs and our industry's pandemic recovery.
"We know the last 18-months have been tough and that's why the Palaszczuk Government has committed more than $1 billion to help tourism operators through this once-in-a-lifetime global pandemic and keep Queenslanders safe.
"As we get closer to our double vaccination targets, the RTO campaigns and projects we've funded will be important to satisfying the pent-up demand across Australia for an iconic Queensland getaway.
"Summer holiday bookings are flowing in as interstate confidence grows.
"These grants will help RTOs to do what they do best; to promote and leverage demand for their tourism operators, which benefits all Queenslanders, as a contributor to the State's Covid-19 Economic Recovery Plan."
Media: 0427 475 089