Business Boost for North Queensland
Published Wednesday, 10 November, 2021 at 12:23 PM
Minister for Employment and Small Business and Minister for Training and Skills Development
The Honourable Di Farmer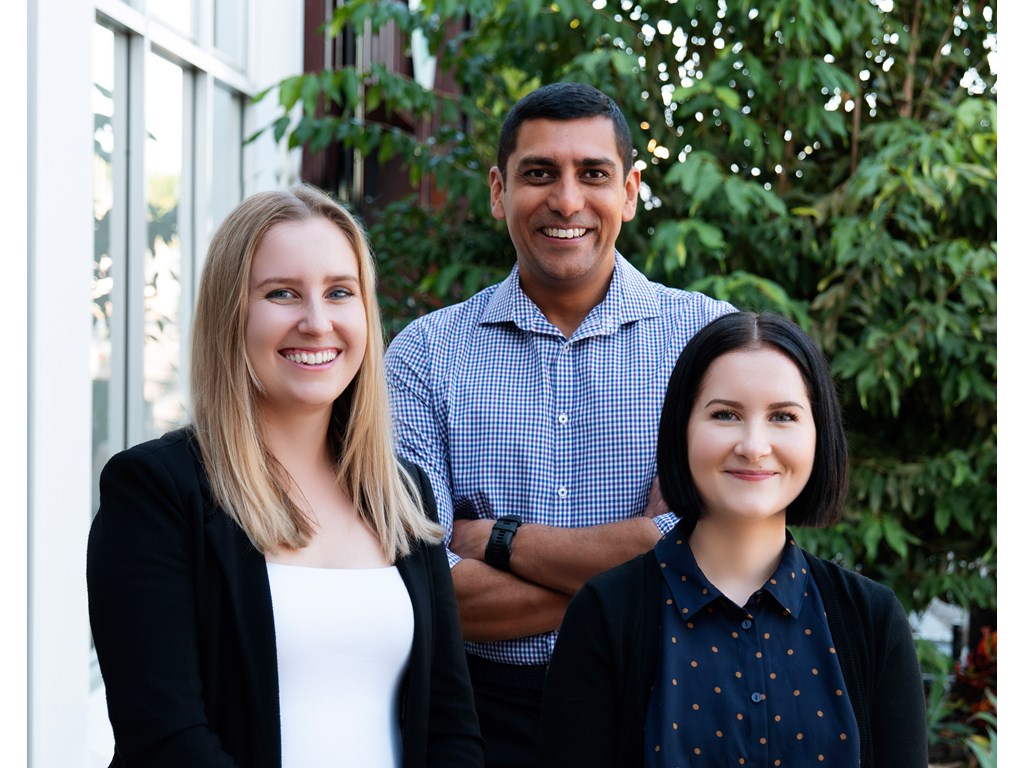 Jessie McCormack, Roshan Pandalai and Sharna Jarvis from Business Boost grant recipient Evergreen Financial Advisers.
North Queensland businesses will be able to fast-track upgrades thanks to grants of up to $15,000 from the Palaszczuk Government.
Member for Mundingburra Les Walker said the Business Boost program will help businesses in the Townsville region grow.
"These Business Boost grants are all about helping businesses improve their efficiency and productivity and can be used for things like website upgrades, strategic marketing, training and coaching and advisory services," Mr Walker said.
"They are part of our Big Plans for Small Business grant programs, which also includes Business Basics and Business Growth Fund.
"The type of grants, business requirements and the application process are a direct result of feedback from the Small Business Roadshow which toured around Queensland earlier this year."
Director of Townsville's Evergreen Financial Services Roshan Pandalai said a $15,000 Business Boost grant will allow his team to engage a professional consultant to assist with training and professional development.
"At Evergreen, we assist small business owners, veterans and families plan and achieve their financial goals," Mr Pandalai said.
"This grant will make a big difference to our team by funding further education and training so we can better support our community members."
Minister for Employment and Small Business Di Farmer said backing small businesses was vital to the State's economic growth.
"This round of Business Boost gives 210 small businesses the opportunity to fast-track upgrades thanks to more than $2.6 million in Palaszczuk Government support," she said.
"Our strong health response has kept lockdowns short and sharp, our economy growing, and our businesses open and trading.
"But we know the impact of COVID-19 is being felt, which is why we've provided this support and why we've put backing small business at the heart of our $14.5 billion Economic Recovery Plan.
"Small businesses are the backbone of our local communities, and we want to support them, their families and their customers.
"That's why we've provided more than $470 million in grants to small businesses since March 2020, and there's more to come.
"We've supported small businesses with over $182 million in COVID-19 Adaption Grants, more than $275 million through jointly-funded COVID-19 Business Support Grants and $12.4 million through our Big Plans for Small Business grants so far.
"It's clear the Palaszczuk Government backs small business – and we always will."
For more information about all small business grants programs visit www.business.qld.gov.au or call the Small Business Hotline on 1300 654 687.
ENDS
Media contact: Ben Brew 0468 839 551