Lights, camera, action! New home for filmmakers in Far North Queensland
Published Monday, 18 October, 2021 at 06:00 AM
Premier and Minister for the Olympics
The Honourable Annastacia Palaszczuk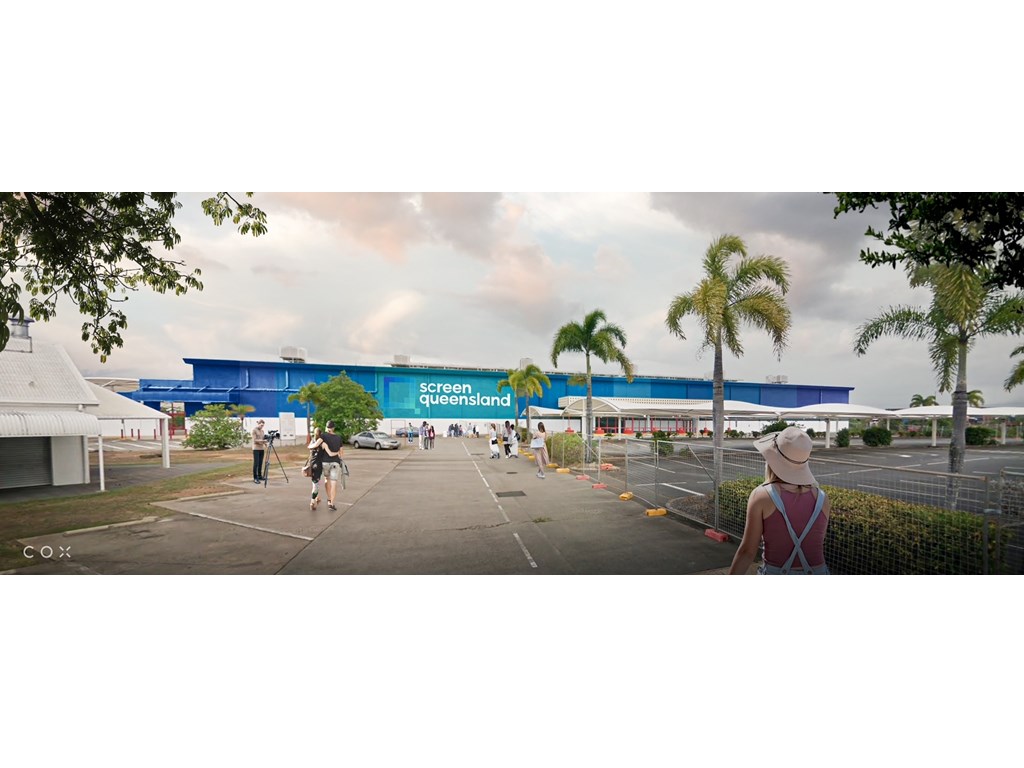 A new film and TV studio is set to be built in Cairns with a site chosen for Screen Queensland's new production facility.
Queensland Premier Annastacia Palaszczuk said the new studio is just minutes from Cairns' CBD on a 6,500 square metre building site at the corner of Spence and Fearnley Streets.
"Locally-made, interstate and international productions are big business for Queensland and right now our screen industry is thriving," the Premier said.
"Because of our strong health response, we've seen a surge in screen productions choosing Queensland as the place to be.
"In the last 18 months we've had a record number of projects being filmed here or wanting to film here, generating millions for our state economy and requiring a workforce of thousands.
"The pipeline of productions is critical for our economic recovery having kept Queenslanders in jobs throughout one of the most challenging times in our history.
"And we want to continue and grow that momentum which is why we promised to build a new $6.8 million studio in the Far North.
"I want to thank Curtis Pitt who we announced as Far North Queensland Screen Champion recently for his hard work in getting to this milestone in making this new facility a reality to grow the industry here.
"This will create an ideal space for local TV and film creators and would be another drawcard for interstate and international productions choosing the Far North as a film destination.
"This new studio for the North also creates a state-wide network of world-class facilities with Screen Queensland Studios in Brisbane and Village Roadshow Studios on the Gold Coast, giving producers yet another reason to choose Queensland."
Far North Queensland Screen Champion, Speaker of the Queensland Parliament and Member for Mulgrave Curtis Pitt said he was delighted to see the project progress to the next stage.
"After months of planning, stakeholder roundtables and industry consultation, led by Screen Queensland and working with CQ University, I am pleased to announce that a site has been chosen and construction is set to commence in early in 2022," he said.
"This studio is ideally located five minutes from the CBD, 13 minutes from the airport and with excellent access to the southern corridor highway.
"Far North Queensland is famed in the industry for its picture-perfect tropical and coastal locations, so the construction of this state-of-the-art facility will provide much-needed infrastructure to cater to the creative and logistical needs of local and visiting productions."
Screen Queensland CEO Kylie Munnich said Screen Queensland has a proud history of supporting the Far North Queensland screen industry to grow, both in terms of attracting productions into the region and developing local creative talent, content and screen businesses.
"Recent productions for the region include the Queensland-made hit movie This Little Love of Mine, which rated number one on Netflix in the UK, and Network Ten series Dive Club, which filmed in Port Douglas and released to international audiences on Netflix recently," Ms Munnich said.
"The Far North is home to expert local screen businesses such as Lone Star Productions, the team behind the NITV and SBS food and travel program Strait to the Plate, and cinematographers BioPixel and BioQuest who worked on David Attenborough's Life In Colour.
"Currently in production at Mission Beach in FNQ is Screen Queensland-supported Irreverent – Matchbox Pictures' drama series for Universal Studios Group about a criminal who poses as the new church reverend in a small reef town."
Once completed the studio complex will house a sound stage and support facilities including production offices, construction, wardrobe, and hair and makeup departments, along with an events space and permanent creative tenancy opportunities.
Screen Queensland Head of Studios Derek Hall said the facility will function as a vital creative hub for the city of Cairns and FNQ region.
"The Implementation Committee is working with architects and designers to create a facility that is multi-purpose and supports collaboration, serving the needs of a wide variety of local screen creatives and the wider artistic and cultural community in general," he said.
"With this new complex in Cairns, Screen Queensland will soon be operating a network of studios across the state – that's massive for Queensland and an exciting opportunity for local crew and creatives to have such a facility in their own backyard," Mr Hall said.
Construction on the new facility will commence early 2022 and is estimated to be operational by mid-2022.
In addition to this $6.8 million facility, the Palaszczuk Government has allocated $71 million in this year's budget towards home-grown productions and the Production Attraction Strategy, including $4 million for the new four-year North Queensland Regional Program, to build skills and opportunities for the local screen workforce.
-ENDS-
Media contact:
Zoe Russell (Premier's office) – 0439 982 347
Curtis Pitt's office – 4237 1100