Regional quarantine facility well under way at Wellcamp
Published Friday, 08 October, 2021 at 10:50 AM
Deputy Premier, Minister for State Development, Infrastructure, Local Government and Planning and Minister Assisting the Premier on Olympics Infrastructure
The Honourable Dr Steven Miles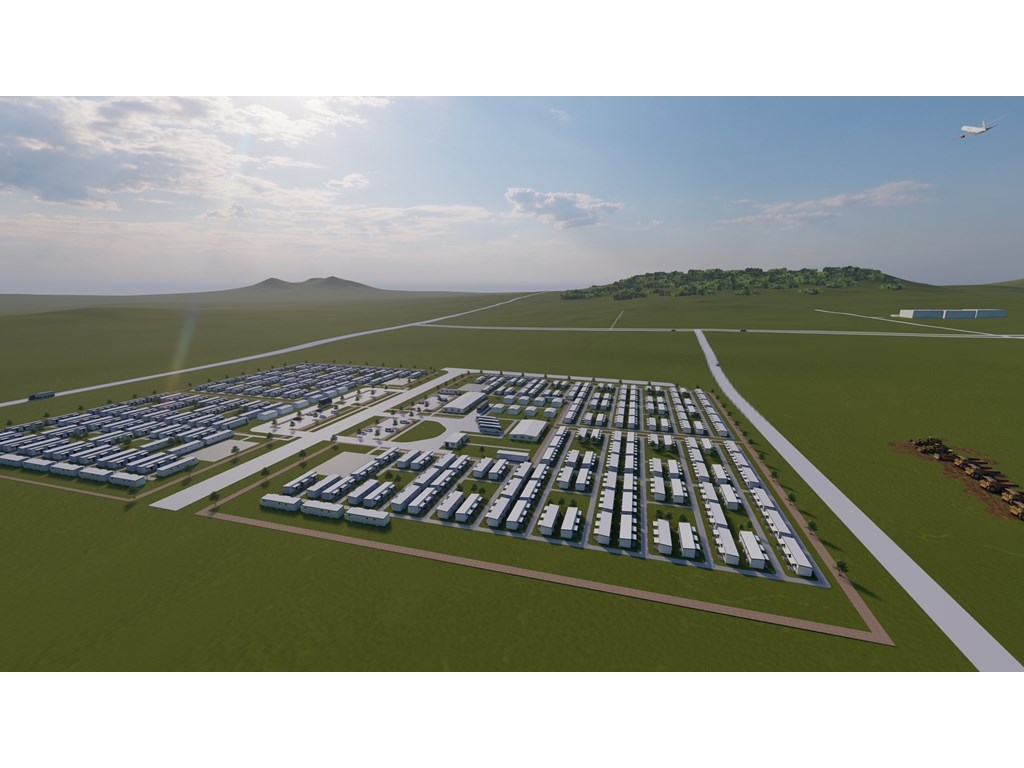 Queensland's first dedicated regional quarantine facility is moving ahead quickly with the first concrete poured at the Wellcamp site today.
Deputy Premier and Minister for State Development Steven Miles was on site for the pour and an inspection of works so far completed.
"Since the Premier and I were here at Wellcamp in August to announce a joint agreement with Wagner Corporation, the transformation of the site has been impressive," Mr Miles said.
"Construction is moving ahead swiftly and Wagner Corporation has confirmed we are on-track for the first stage of the quarantine facility to be delivered for use by the end of 2021.
"This will be the first purpose-built quarantine facility in Australia.
"It will enable us to safely bring home more Australians and to continue to open up and avoid expensive lockdowns.
"The Queensland Government has been calling since January 2021 for a dedicated regional quarantine facility to be built in Queensland.
"Now the foundations are being put in place. Wellcamp, to be known as the Queensland Regional Accommodation Centre, will be ready months before the Commonwealth's proposed facility at Pinkenba.
"The Queensland Government will continue to work collaboratively to progress Pinkenba so we have even more options to get returning Australians home safer, faster."
The Wellcamp lease agreement commits the state to leasing over 1000 beds from the Wagner Corporation, 500 by late December 2021 and the remaining 500 in the first quarter of 2022.
"The initial lease term is of 12 months (from 1 April 2022), with an option to extend this for at least another year," Mr Miles said.
He said the state, including Queensland Health, Queensland Police Service and Queensland Fire and Emergency Services, had worked closely with the Wagner Corporation on the design of the centre.
"There is an emphasis on infection control and on the safety, wellbeing and security of residents, staff and the community.
"Wagner Corporation is building the facility with the accommodation modules to be manufactured here in Toowoomba and transported to the site.
Wagners will also complete the fit-out of the accommodation buildings, the on-site kitchen and some support buildings.
"The facility will provide a significant economic boost to the region in terms of local jobs and regional development opportunities.
Wagner Corporation Chairman John Wagner said the first concrete pour was a significant milestone.
"We're pleased to have the project on-track and to be doing what we said we'd do - delivering an important project for Queensland and Australia," Mr Wagner said.
"The facility will enhance safety and provide much needed additional capacity to Queensland's existing hotel quarantine system."
Artist impressions are available here: https://www.dropbox.com
ENDS
Media contact: Katharine Wright - 0428 957 903