Social enterprises share $600,000 in Palaszczuk Government grants
Published Thursday, 23 September, 2021 at 12:39 PM
Minister for Employment and Small Business and Minister for Training and Skills Development
The Honourable Di Farmer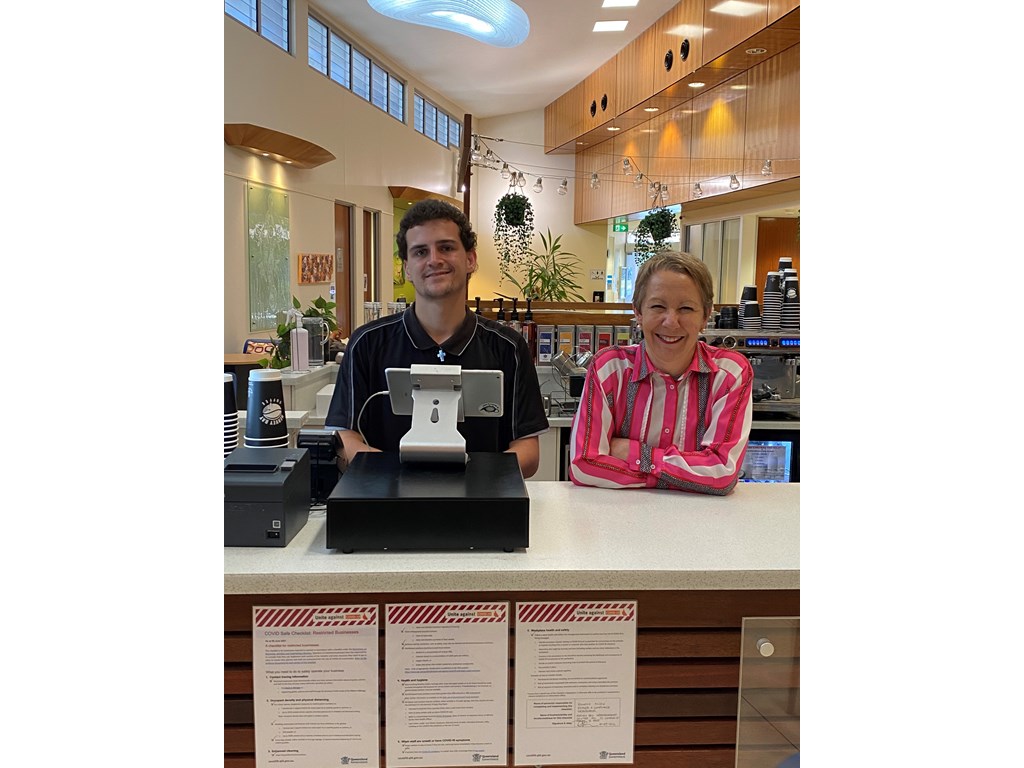 The Palaszczuk Government's Community Social Enterprise Development Grants have poured a $20,000 top up for Hervey Bay's Wandering Teapot to support their hospitality and catering operations, which include a training program for local young people.
Minister for Employment and Small Business and Minister for Training and Skills Development Di Farmer visited the café earlier this week.
"All up our Community Social Enterprise Development Grants have committed more than $600,000 through 36 grants to social enterprises across the state, including Hervey Bay Neighbourhood Centre's Wandering Teapot cafe," Minister Farmer said.
"Getting communities and local economies on track for future growth are important goals of the Palaszczuk Government's $14.2 billion COVID-19 Economic Recovery Plan.
"The recovery plan places a focus on backing small businesses and investing in skills, and many social enterprises - like Wandering Teapot - are doing both. That's why we will deliver $3 million worth of grants to the sector as part of our Social Enterprise Jobs Fund.
"The Community Social Enterprise Development Grants are the first to be awarded through the fund, and applications for the next grants - our Social Enterprise Growth Grants – are open from today.
"Across the state, social enterprises are providing needed services and products for the wider community, which in turn provide jobs and training opportunities. Growing this sector will provide more support and benefits to people across Queensland."
Member for Hervey Bay Adrian Tantari said the Wandering Teapot social enterprise, run by the Hervey Bay Neighbourhood Centre, made a huge difference in the local community.
"The team here have grown so much already and are planning to use this grant to improve their marketing, purchase additional stock and add more services for their customers like their newest offering, Cupcakes for Change," Mr Tantari said.
"This business provides training and employment opportunities for young people who are struggling to find a start in the workforce and builds up their skills and experience along with their self-confidence and motivation.
"An operation like Wandering Teapot is amazing for Hervey Bay, because buying a coffee and a treat helps people make a good start in the workforce and launch their careers."
To apply for a Social Enterprise Growth grant visit: https://desbt.qld.gov.au/training/future-skills-fund/social-enterprise-grants
For further information visit www.desbt.qld.gov.au or call 1300 369 935.
END
Media contact: Kate Talbot, 0439 803 211