Queensland Events for Economic Recovery
Published Friday, 17 September, 2021 at 04:58 PM
Minister for Tourism Industry Development and Innovation and Minister for Sport
The Honourable Stirling Hinchliffe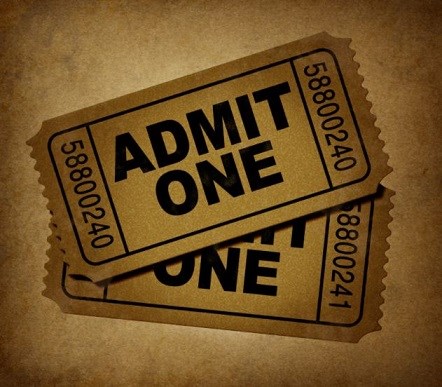 More than 20 events across Queensland will receive $581,500 in funding to support local tourism and the Palaszczuk Government's Covid-19 Economic Recovery Plan.
Tourism Minister Stirling Hinchliffe said Round 19 of the Queensland Destination Events Program (QDEP) would support 23 events from January to May 2022.
"Events are important for attracting visitors to Queensland's tourist destinations, supporting jobs and the recovery of local tourism economies," Mr Hinchliffe said.
"We know for many tourism operators, interstate Covid-19 lockdowns have presented plenty of challenges, that's why we've focused on supporting iconic events that encourage visitors to stay longer.
"Funded events from the Gold Coast to Bundaberg and the Far North in 2022 will be promoted on the State's It's Live! in Queensland events calendar for maximum exposure here and interstate as traveller confidence and Covid-19 vaccinations grow."
Mr Hinchliffe said five of the destination events for the first half of 2022 were receiving funding for the first time.
"They include Moreton Bay Multisport Festival, Rockynats Car Festival, The Surf City Cup - Australasian Series football tournament, Cooly Classic Ocean Swim and the Junior State Cup North touch football event," Mr Hinchliffe said.
"We expect this round of Queensland Destination Events to generate more than $30 million for the State's visitor economy and pandemic recovery.
"From sport and lifestyle events to cultural, music and arts festivals, there really is something for everybody to enjoy."
Applications for QDEP Round 20, for events up to May 2023, are already open and close on 6 October 2021.
Visit teq.queensland.com for more information.
Successful QDEP Round 19 events:
| | | | |
| --- | --- | --- | --- |
| Event Name | Destination | Start Date | End Date |
| The Planting | Brisbane | 29-Apr-22 | 01-May-22 |
| Moreton Bay Multisport Festival | Brisbane | 14-May-22 | 15-May-22 |
| Bundy Cup | Bundaberg | 05-Feb-22 | 06-Feb-22 |
| Capricorn Film Festival 2022 | Capricorn | 12-Jan-22 | 16-Jan-22 |
| Rockynats Car Festival | Capricorn | 15-Apr-22 | 17-Apr-22 |
| Agnes Blues, Roots & Rock Festival 2022 | Gladstone | 18-Feb-22 | 20-Feb-22 |
| Gold Coast Open | Gold Coast | 30-Apr-22 | 02-May-22 |
| Gold Coast Film Festival | Gold Coast | 20-Apr-22 | 01-May-22 |
| BOWLZILLA Gold Coast | Gold Coast | 15-Feb-22 | 20-Feb-22 |
| The Surf City Cup – Australian Series | Gold Coast | 27-Jan-22 | 30-Jan-22 |
| Cooly Classic Ocean Swim | Gold Coast | 09-Apr-22 | 10-Apr-22 |
| Beyond the Sand | Gold Coast | 12-Mar-22 | 20-Mar-22 |
| Gold Coast Running Festival | Gold Coast | 24-Apr-22 | 24-Apr-22 |
| Gold Coast Triathlon: Luke Harrop Memorial | Gold Coast | 03-Apr-22 | 03-Apr-22 |
| Roma's Easter in the Country | Outback Queensland | 14-Apr-22 | 18-Apr-22 |
| 2022 Noosa Summer Swim Festival | Sunshine Coast | 18-Feb-22 | 20-Feb-22 |
| Noosa Festival of Surfing | Sunshine Coast | 05-Mar-22 | 13-Mar-22 |
| Isuzu Queensland Open | Sunshine Coast | 06-Mar-22 | 13-Mar-22 |
| Jungle Love Festival | Sunshine Coast | 20-May-22 | 22-May-22 |
| Festival of Hell | Southern Queensland Country | 05-Feb-22 | 06-Feb-22 |
| Junior State Cup North (JSCN) | Townsville North Queensland | 02-Apr-22 | 04-Apr-22 |
| 2022 North Queensland Games | Townsville North Queensland | 29-Apr-22 | 02-May-22 |
| Port Douglas Hot and Steamy Festival | Tropical North Queensland | 17-Jan-22 | 23-Jan-22 |
Media contact: 0427 475 089